TEAMS are nearly three weeks into their NAB AFL Women's pre-season training programs, with plenty of news around. Here's a quick look at some recent happenings, including an unexpected addition to North Melbourne's injury list.
BOXING ON
High-flying Carlton forward Tayla Harris' boxing career is on hold for now, with her focus turning to the 2019 AFLW season.
Harris fought Sarah Dwyer for the Australian female middleweight title, with the bout called a draw.
It means Harris remains undefeated with four wins.
"Nobody likes a draw, but everyone likes a rematch," Harris said on her Instagram account.
"She'll (Dwyer) need time to recover and I'll need time to play footy, so next year it is."
CROWS EYE INDIGENOUS YOUTH
Adelaide launched an Aboriginal and Torres Strait Islander Female Academy for teenage players.
Thirty-two girls will be included in the first intake, which will be coached by Bronwyn Davey and overseen by Adelaide co-captain and female talent officer Chelsea Randall.
Sessions will focus on skill development and playing education, including nutrition and mindfulness.
With four indigenous female under-18 players in South Australia's squad, and one Indigenous South Australian on Adelaide's list, the academy program will help develop talented indigenous players.
"As an industry, we can always do more to help the next generation of players, coaches and administrators, and that includes indigenous women," Adelaide CEO Andrew Fagan said.
"Our club wants to give these girls the best chance to fulfil their potential, and we think the academy will give them the best tools and support to do so."
Chelsea Randall will oversee Adelaide's Aboriginal and Torres Strait Islander Female Academy. Picture: AFL Photos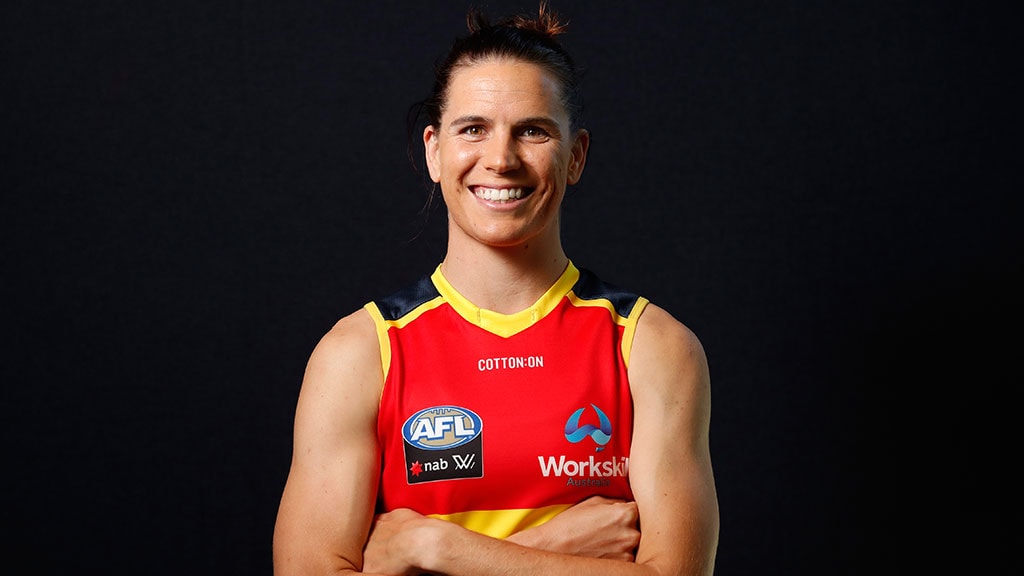 MEANWHILE, IN NSW…
Sydney doesn't have an AFLW team or a future licence as yet, having not applied due to a lack of facilities.
Club chairman Andrew Pridham provided an update on the Swans' plan for women's footy on sydneyswans.com.au.
"It's inevitable. I have no doubt we'll have a team in the coming years. There's been a staggering in the awarding of the licences, so it won't be in the next couple of years, but it will happen," Pridham said.
"We're getting ready for it … we want to make sure when we do it we want to do it well. It's one of the core principles we have.
"Having the proper training and administration facilities (the Swans are about to start work on a new administration base near the SCG), where we can put a women's team and have facilities for them, and having Lakeside Oval (next to the SCG) where we can play games is incredibly important. So, it will happen."
WHERE'S BEC GODDARD?
After two seasons with Adelaide's AFLW team – including coaching the team to a premiership in 2017 – Bec Goddard returned home to Canberra.
After a winter season as an assistant coach with the Canberra Demons in the NEAFL, she is now a high performance coach for Women's National Basketball League team University of Canberra Capitals.
Speaking on the WNBL Show podcast, Goddard said she was approached by senior coach Paul Goriss and offered a role with the team.
"Lauren (Jackson) asked me to speak at a 'women in sport' event at the ACT government and in the crowd that night were a few basketball people," Goddard said.
"What I've been doing is bringing some of those things we do in footy, which are a bit different to basketball. Looking at those professional standards, those one-percenters, that team environment. I suppose some people like to call it 'culture'.
"Introducing individual reviews, presenting to the group each week (and) looking at our standards … those little one-percenters that make a team great."
COACHING CASUALTY
North Melbourne coach Scott Gowans was left feeling a bit sore and sorry for himself when he "nicked" his calf at training last Thursday night.
With small playing lists, match simulation means it's all hands on deck, and Gowans had joined in on the action alongside his assistant coaches.
His left calf was the casualty, and he's expected to be another week or two away from a return to full training.
The word out of the Kangaroos is ice, crutches and even needling have been part of Gowans' "rehab program".