JUST 12 hours after their heart-stopping win over North Melbourne, Brisbane was giving back to the community on Sunday morning.
In a joint initiative with AFL Queensland, Lions players swapped their jumpers for lime green shirts to help umpire junior games around the city.
Every player on the list, coach Chris Fagan and some Lions AFLW players were spread across five Brisbane clubs as central, goal and boundary umpires.
Dayne Zorko throws the ball into play. Picture: lions.com.au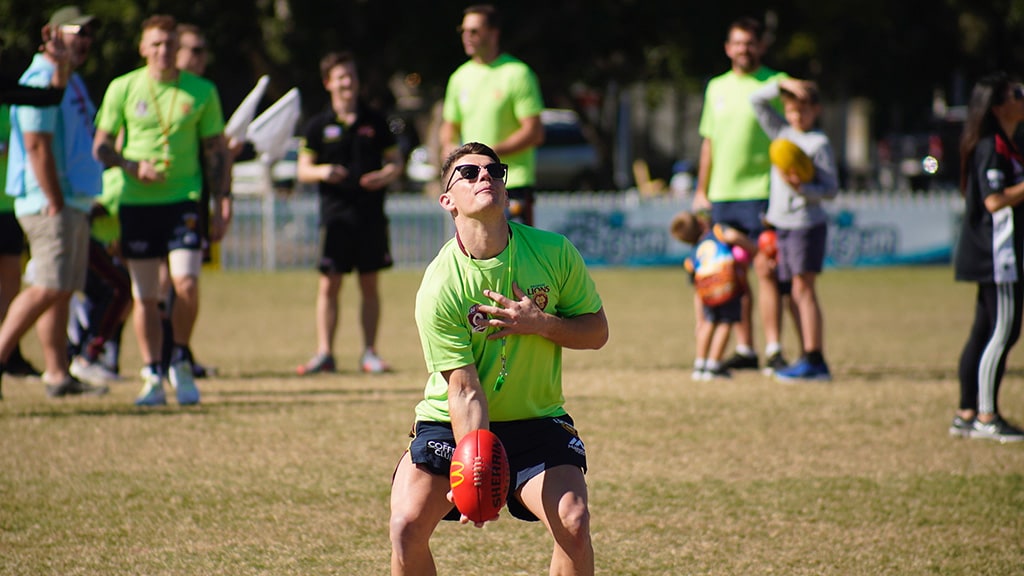 Captain Dayne Zorko said his coach was particularly eye-catching in his central role at Morningside Football Club.
"There were about five free kicks paid for the first three quarters, he comes out and there was about six in four minutes," Zorko laughed.
"He got a bit whistle-happy there, 'Fages'.
"It was good to see him having a go at it."
Fagan joined his players in helping out. Picture: lions.com.au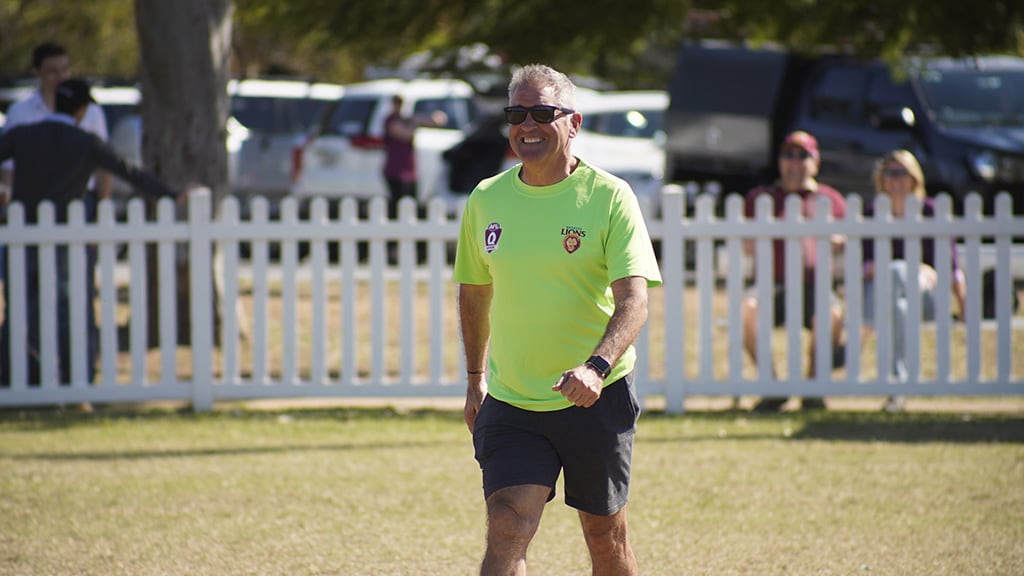 Players also visited Sandgate, Victoria Point, Mt Gravatt and Wests Juniors.
Brisbane CEO Greg Swann was instrumental in getting the project off the ground, saying it was important to promote and support umpiring at the community level.
"We as an industry need to encourage people to umpire and treat them as true partners in the game," Swann said.
"By doing this we're hoping to shine a light on the issue and help encourage more to take it up."
Goal umpire Marcus Adams. Picture: lions.com.au