LACHIE Ash plays his footy at a frenetic pace.
The dashing defender is producing an extensive highlight reel this season, with his ability to boldly take the game on with his searing speed a feature of his final year of junior footy.
But for someone who plays the game in such a breathless nature, breathing itself has surprisingly become a key facet in the draft hopeful's preparations for the season ahead.
Lachie Ash ended the U18 carnival as an All Australian. Picture: AFL Photos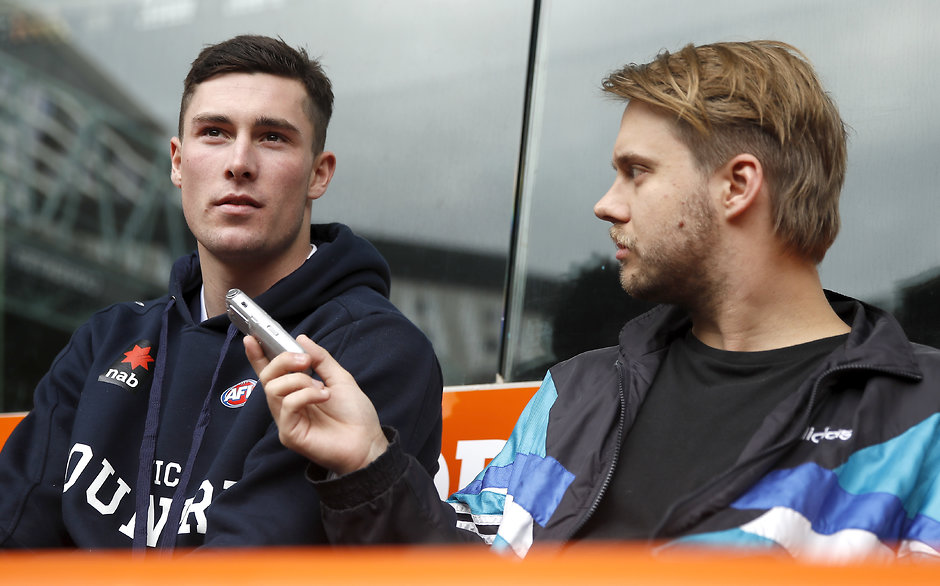 For the best part of the last eight months, Ash has started every morning with a period of meditation – focusing on his breathing and mindfulness amid a stressful season.
It helps the exciting Murray Bushrangers prospect deal with a series of significant parts of his draft year. From footy, to completing year 12, to everyday life as a teenager.
BEST OF THE BEST The 2019 All Australian U18 team revealed
"It helps me a fair bit, just trying to take my mind off things," Ash told AFL.com.au.
"For the two hours after, I feel pretty relaxed, so I do that on game days and that takes my mind off things and then during the week when I try not to think about footy too much.
"When I'm there, I'm there. When I'm away from it, I'm switched off to footy at school and with my mates. Mindfulness and meditation, that's been really big for me."
Find Road to the Draft on Apple Podcasts, Google Podcasts and Spotify.
Ash, the Vic Country co-captain alongside fellow All Australian Caleb Serong, concedes he was sceptical of the idea of meditation when it was first put to him late last year.
He's since come around, with Vic Country's physio Marty Hogan also introducing the idea to the entire team throughout its NAB AFL Under-18 Championships campaign.
"I thought it was a bit of a joke really," Ash said.
"But I've really enjoyed it and it's something that helps me calm down.
"We all do it as a group, with all of the Vic Country boys. We do that in the morning, so it fits in well with me. I think a few of the other boys are still trying to get their heads around it."
I've really enjoyed it and it's something that helps me calm down - Lachie Ash on meditation
Vic Country coach Leigh Brown, who made the decision to appoint Ash as his skipper, first realised the teenager's leadership abilities through his actions on the field.
He believes Ash's unrelenting willingness to take the game on at any stage – whether his side is winning or losing – helps to inspire those around him to do likewise.
"He just loves running," Brown told AFL.com.au.
"The confidence he gains from that – and the confidence it gives his teammates to really back themselves – that shows.
"As a leader, for him to be able to do that under any circumstances, it's great for our group and it obviously showcases what he's all about.
"His ability to then use the ball and hit a target on the back-end of those runs – after sometimes running 50, 60 or 70 metres – is very good as well."
Ash and Vic Country came agonisingly close to winning this year's U18 title. Picture: AFL Photos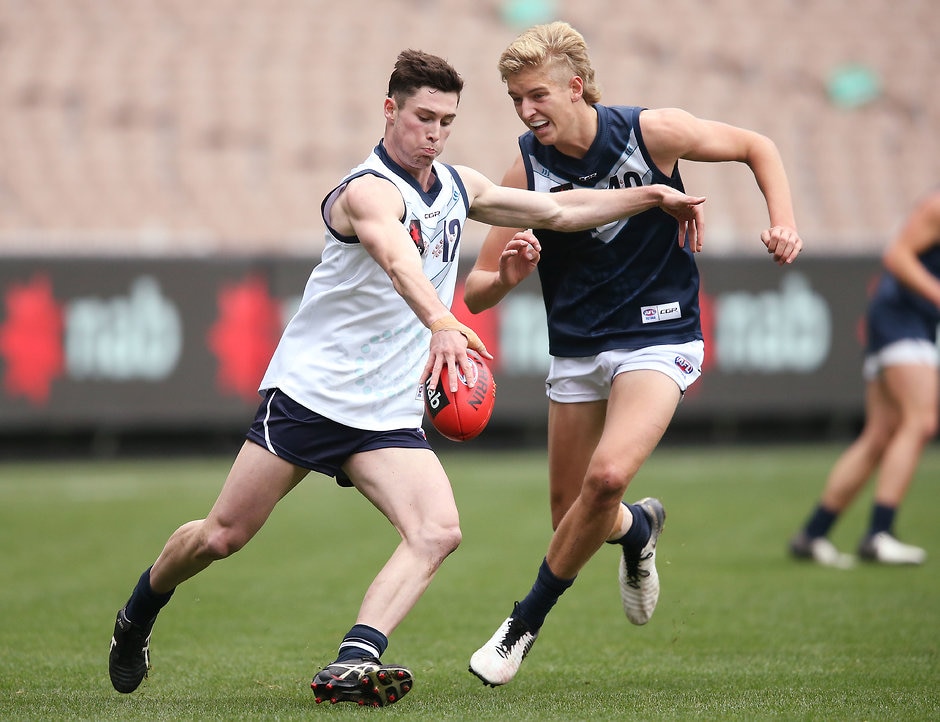 Ash is compiling quite the junior season, with some recruiters believing the talented and speedy half-back is now a genuine top-five prospect ahead of this year's NAB AFL Draft.
He averaged 26.3 disposals throughout the first month of the NAB League season with the Bushrangers, before earning All Australian selection with Vic Country this month.
At the Championships, an 80-metre run through traffic against Vic Metro – which highlighted his speed and lateral movement – had spectators quickly taking notice.
But while his drive and penetration with ball in hand might be his best attribute, he's hopeful punters are also taking notice of his improved defensive work this season.
"Defending is something that hasn't come that naturally to me," Ash said.
"But if I'm defending well, that's what I really pride myself on the most. My attacking stuff comes naturally to me, so I know that will take care of itself."