SYDNEY chairman Andrew Pridham has "no doubt" John Longmire will be coaching his team next year and beyond.
Despite North Melbourne targeting the nine-season Swans coach to be Brad Scott's permanent replacement, Pridham said Longmire, already contracted for 2020, would be offered an extension before the end of the season.
BARRETT Don't let North test Horse's loyalty, Swans
"John is under contract, he will certainly be coaching us next year, and we all have an intention for it to be beyond that," Pridham said.
"We don't see any rush, the ordinary course would be to do something before the end of season, but there is no rush.
"We have a clear understanding of where John is, as he does us.
"No doubt we will come to an arrangement."
Find In the Game on Apple Podcasts, Google Podcasts or Spotify
Pridham said he was not concerned if another club was preparing to offer Longmire a lucrative, long-term deal.
"It is like someone standing looking at a marina and saying, 'I like that boat', that doesn't mean they will get that boat," Pridham said.
"It is great to want something, but it doesn't mean you get it."
Swans chairman Andrew Pridham. Picture: AFL Photos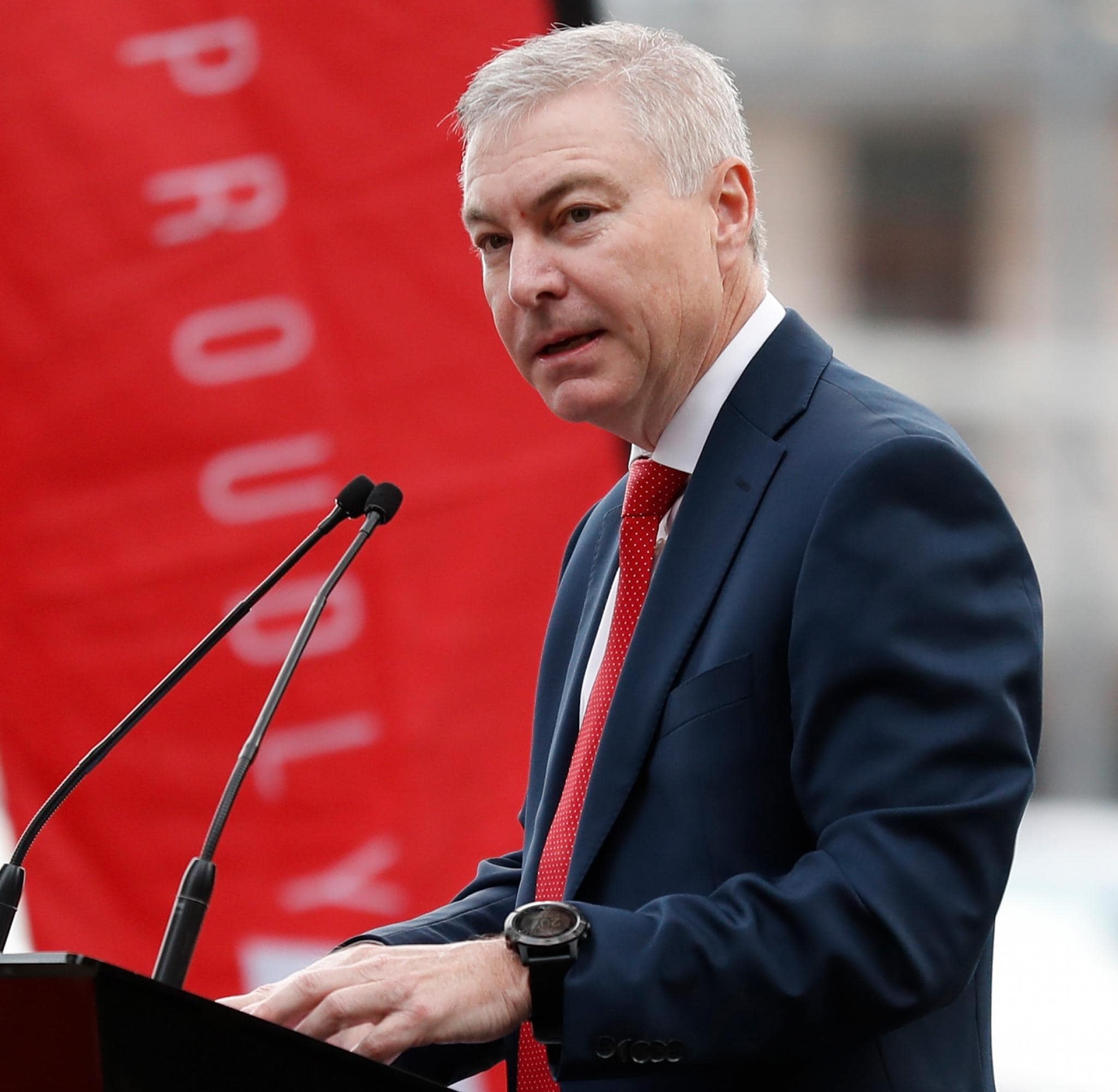 North Melbourne and Scott parted after round 10. Caretaker Rhyce Shaw, an assistant under Scott, has led the club to two wins, against Richmond and Gold Coast.
The Roos are desperate to appoint one of Longmire, or his fellow ex-North Melbourne premiership-winning coaches Adam Simpson (West Coast) or Alastair Clarkson (Hawthorn) as Scott's permanent replacement.
Another North-connected official in Brady Rawlings, list manager at the Eagles, is also expected to figure in the Roos' plans for the future.
In Longmire's eight completed seasons as Swans coach, the lowest number of wins he has compiled in a year is 13 (2011).
He has not missed finals, and won a Grand Final (2012), and lost two others (2014, 2016).
Find Trends on Apple Podcasts, Google Podcasts and Spotify
Pridham said the Swans, despite a 4-8 scoreline, were performing well this year.
"I'm super excited where we are at – on field, we have a great group of young players and we are getting games into them because of injuries to others," Pridham said.
"We have stability down back, which we suffered from early in the year. We are really optimistic about where this group is at, and then there is the brand new training facility.
"And John's record speaks for itself. There is no nervousness about any of this. John has the highest integrity. I don't lose any sleep over it."