IT WAS a family link which first drew Will Day to baseball.
His father's cousin Tim played for Australia, and Will was on his way to doing that too, having represented South Australia at the under-18 state championships last year.
He was a short stop who "hit a bit as well", enjoying the fast-paced nature of the sport compared to cricket.
But his baseball ambitions were put to one side last year, overridden by what he wants to achieve on the football field.
Find Road to the Draft on Apple Podcasts, Google Podcasts and Spotify.
"It was a good environment to be in but as long as I'm doing well with footy I won't have too many regrets giving it up," Day told AFL.com.au.
Things look good on that front. The 18-year-old has leapt up the NAB AFL Draft board this year to be one of the bolters of the crop.
Day started the year wanting to prove himself as a player but has shown his talents as an attacking and smart half-back who can be a playmaker.
His form across the season, and then for South Australia at the Under-18 championships, have pushed him into top-20 contention.
Last weekend he played for West Adelaide's reserves side for the first time, acquitted himself well and hopes to step up to its senior side in the back-end of this year.
Last year he shifted from Glenelg to West Adelaide, joining the club where his grandfather Robert Day was a former star. It was also where his cousin, Gold Coast forward Sam Day, was drafted from in 2010, and been a change that has kickstarted his rise.
"Grandpa was really heavily involved at West Adelaide, so it was always going to happen – whether it was earlier or later in my career," he said.
"I found after coming back from a finger injury at Glenelg that I wasn't really getting a game, so thought it was the perfect time to make the move."
His cousin at the Suns has proved a strong sounding board. Day, who is a free agent at the end of this season but appears likely to stick with Gold Coast, was taken with pick No.3 in 2010 but has endured some serious injury setbacks throughout his career.
Sam Day has played 114 games for the Suns. Picture: AFL Photos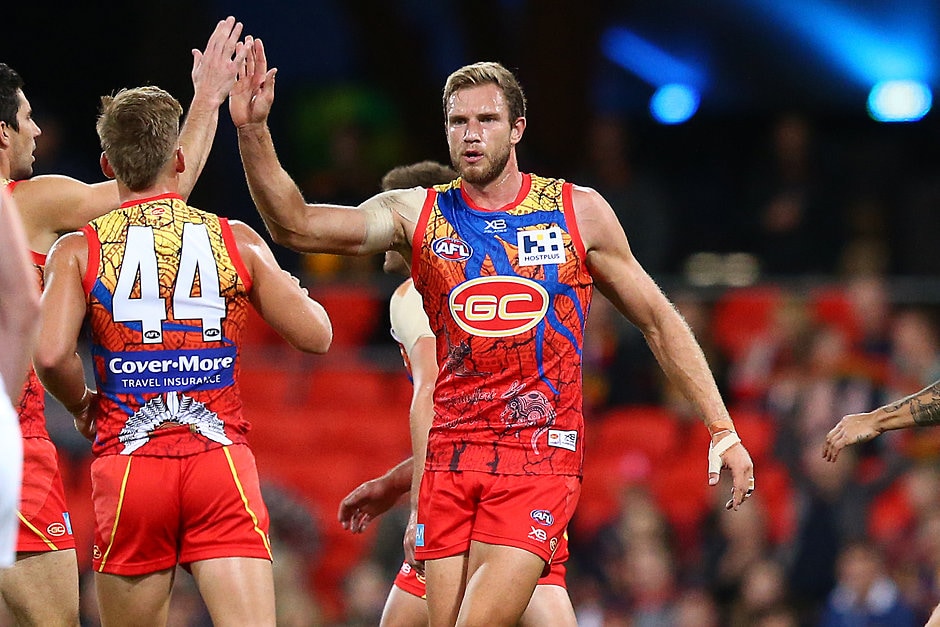 Will was only nine years old when Sam was drafted, but said his influence since then had been significant.
"I was a bit young to remember him getting drafted, but I do remember going out to watch a few games of his draft year," he said.
"I caught up with him at Christmas and the way he's come back from his injuries shows his hard work and dedication, and his want to stay at the highest level.
"He's really taught me about how there's going to be a few obstacles but if you keep working you're going to get there in the end if you're good enough."
The 187cm backman has shown he's good enough to get a chance at the next level. He reads the ball well in the air, knows the right balance between rebounding and defending, and is trusted to set up his team.
Having had no contact with recruiters last year, a number of clubs have visited Day throughout this season as his form has continued to spike.
"All throughout my life I've just wanted to get drafted and obviously it wasn't really looking like it until this year when I've had a few more opportunities and now it's more of a reality," he said.
"It's in the back of my head but I'm keen to just keep playing good footy."