THE IMPACT of North Melbourne's exiting of coach Brad Scott has been profound, and has spread across many layers of the AFL competition.
Coaches, players, clubs and officials have become caught up in the backwash, with more drama linked to that decision guaranteed to come before the season is done.
Damian Barrett takes a look at the knock-on effect of the late May day this year, when the Roos parted with their 10-year coach.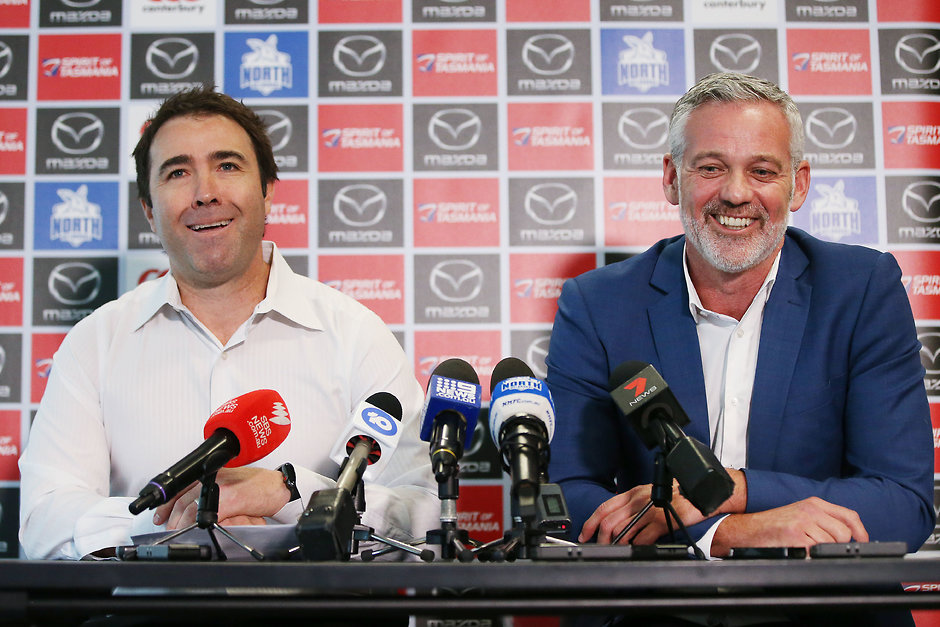 SATURDAY, May 25, 2019. North Melbourne and Brad Scott, after 211 AFL match pairings, divorced.
It was effectively presented to the public in the same manner as the 2014 break up of Gwyneth Paltrow and Chris Martin - a "conscious uncoupling", but behind the scenes the situation had become unworkably tense.
One round of football later, Knock-on Effect No.1 happened when Carlton followed North, and removed Brendon Bolton as coach.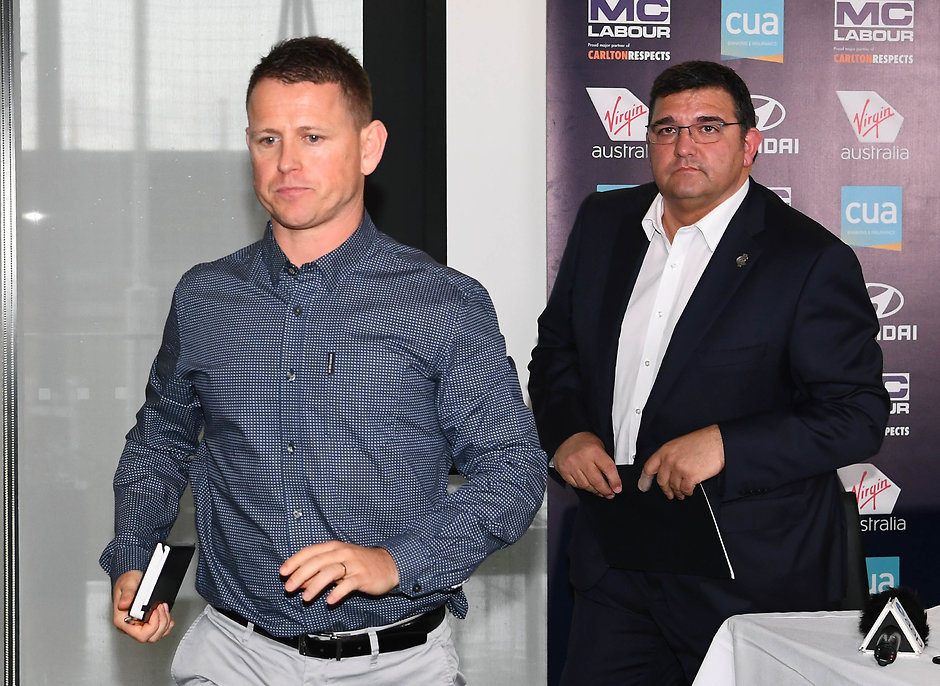 The Blues couldn't allow North to have the coaching marketplace to themselves, so they acted and effected Knock-on Effect No.2 in contacting Alastair Clarkson, who has also been contacted by the Roos.
People around Clarkson have said 'no' to both clubs, and probably others, but the questions will be posed again, particularly by the Blues.
Roos chairman Ben Buckley and former playing great and ex-director Glenn Archer have gone 'North Melbourne old school' in their pursuit of a replacement for Scott and others around him.
Ron Joseph, a man who rarely did anything by the book but who got genuine results with North back in the 1970s and 1980s, would have been proud of how the two devised the timings to oust Scott and for Archer to then personally approach whoever he wanted to.
Knock-on Effect No's.3 and 4 saw Archer approach the West Coast coach and list manager, respectively Adam Simpson and Brady Rawlings, both long-time mates.
It was a move which riled Eagles chief executive Trevor Nisbett, who complained formally to the Roos.
Simpson said 'no thanks' to Archer, but Rawlings said 'yes please', and the Eagles and Rawlings agreed to do as the Roos and Scott did, and immediately consciously uncouple.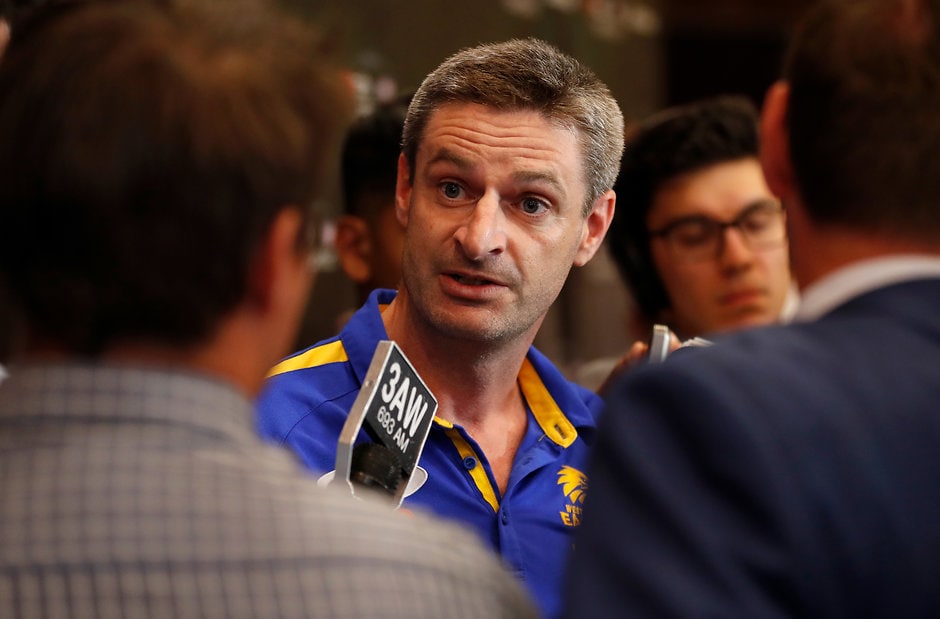 No one at North aside from Buckley knows exactly what Archer has been doing, or plans to do. He's gone rogue, clearly with permission from the chairman.
Maybe Archer regrets being part of a North board which only two years ago decided to re-contract Scott to the end of 2021, and his actions since mid-May certainly give new meaning to "process".
Sydney Swans coach Longmire is another crucial knock-on component to this story. We'll make Longmire Knock-on Effect No.5.
Clarkson could not have been more publicly emphatic that he will stay a Hawk, Longmire could not have been more publicly ambiguous about his future with the Swans.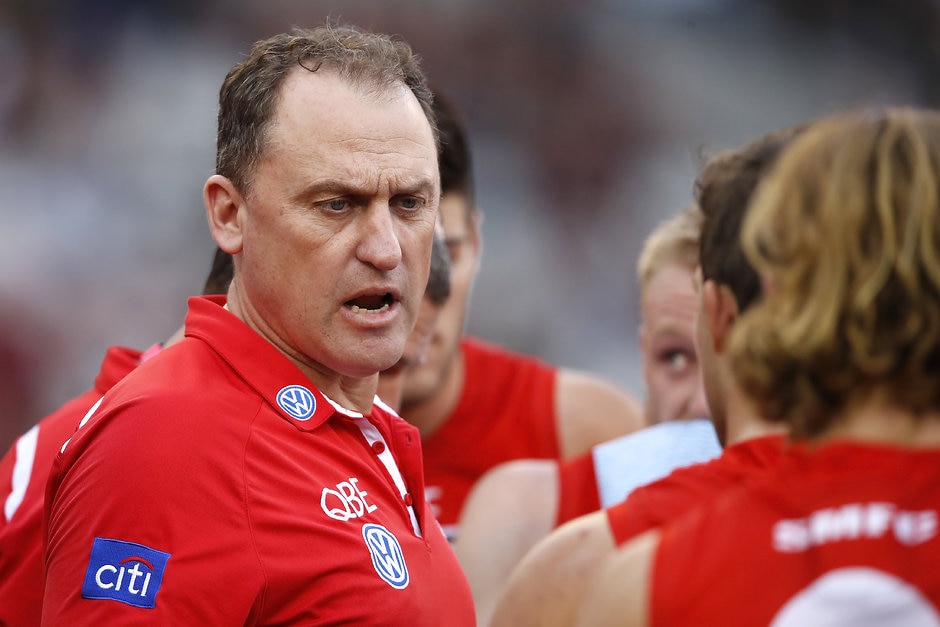 That is not criticism of Longmire, for he is merely doing what anyone in his circumstance is entitled to do – properly analyse a future with an organisation at which he has already spent 18 seasons (nine as a senior coach, nine as an assistant), against the lure of a bigger financial offer to return as coach of a club at which he played for 12 seasons and won a premiership in his final game.
Longmire has recently been presented with an extension offer from Sydney, believed to take in 2020 (for which he already is contracted), 2021 and 2022.
While Longmire remains North's main target, to this point the greatest beneficiary of the Roos-Scott parting has been Roos' caretaker coach Rhyce Shaw, Knock-on Effect No.6.
North didn't move Scott out with Shaw in mind as a future permanent coach. But with four wins from five matches, he is now second favourite to Longmire for the position.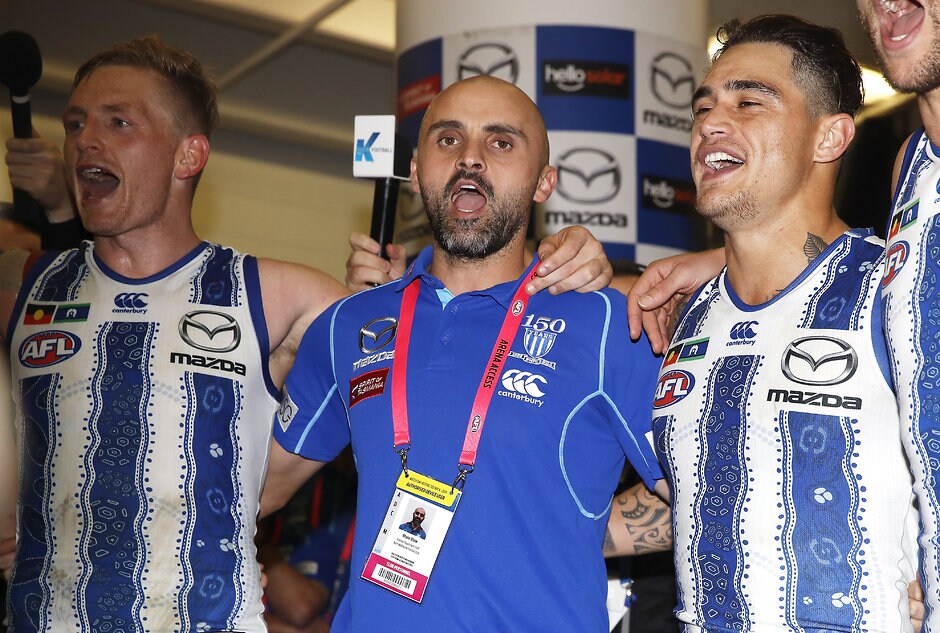 A similar situation has happened at Carlton. David Teague, Knock-on Effect No.7, has won two from four and provided the Blues with belated 2019 spark. He covets the Blues job, and is performing as well as Shaw, but won't get it as the club sets out to find a person of experience.
Two people guaranteed to speak with Blues will be Scott and Michael Voss, Knock-on Effect No.8.
For the first time since Voss was sacked as Brisbane coach in his fifth season in 2013, he will be formally interviewed for a senior job.
That in itself is a rewarding outcome, as he was shell-shocked and shattered by the experiences of the Lions' job, a role he now openly says he was not ready for but one he could not refuse when it was gifted to him to be his idol Leigh Matthews' replacement.
Voss has now done a solid six seasons as an assistant at Port Adelaide.
St Kilda has watched the events at North and Carlton, deep down knowing it too was going to have to find a new coach for 2020.
That situation is likely to become official within the next month, as a finals position falls from the Saints hopes, which will mean Brett Ratten becomes Knock-on Effect No.9.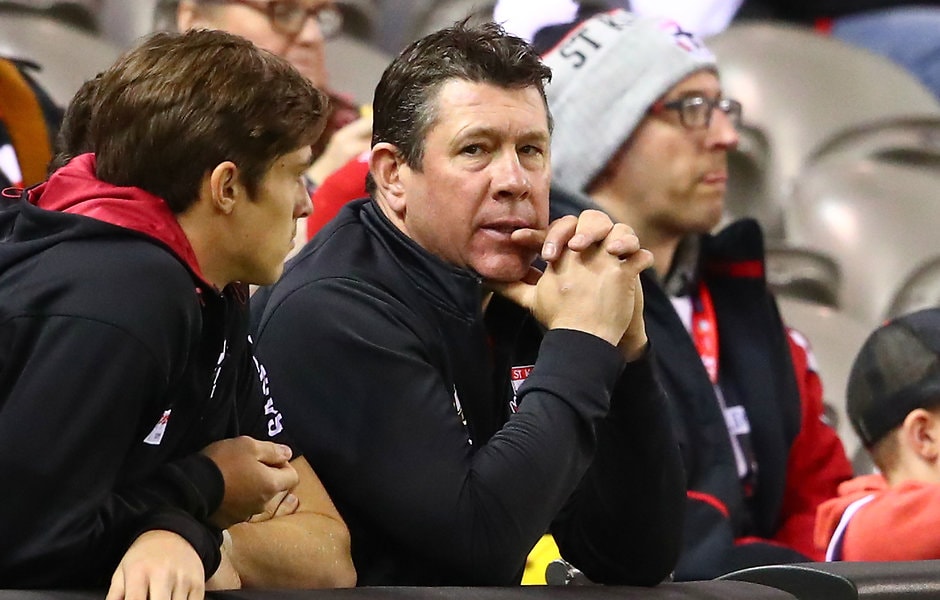 Head assistant to Richardson and with five full seasons behind him as a senior coach at Carlton, Ratten will no doubt be given the opportunity to present.
But rest assured, St Kilda will ask the question of Clarkson and Longmire. And Western Bulldogs premiership coach Luke Beveridge, Knock-on Effect No.10.
But maybe the biggest Knock-on Effect of North's exiting of Scott will be on the Roos themselves.
If Scott doesn't secure a senior job for next year, he would have to be paid out for 2020.
Under that scenario, and if Longmire was to accept North's massive offer, no club in the history of the game would have committed as much cash to its senior coach position as the Roos for 2020.
Twitter:@barrettdamian