SIX COLLINGWOOD players remain without a contract for 2020 after the Pies confirmed a fresh deal for midfielder Brayden Sier on Wednesday.
After a turbulent season that included a club sanction for lying after being caught playing local basketball, Sier put pen to paper on a two-year deal that was first mooted in August.
'PHILL INN' SAGA No ban for Pie's lies over local basketball
It will keep the 21-year-old at the Pies until the end of 2021.
Sier played just six matches in 2019 through a combination of form and injury, despite playing for the Pies in the 2018 Grand Final.
The inside ball-winner injured his calf in round 18 and wasn't seen at AFL level again as the Pies made the preliminary final.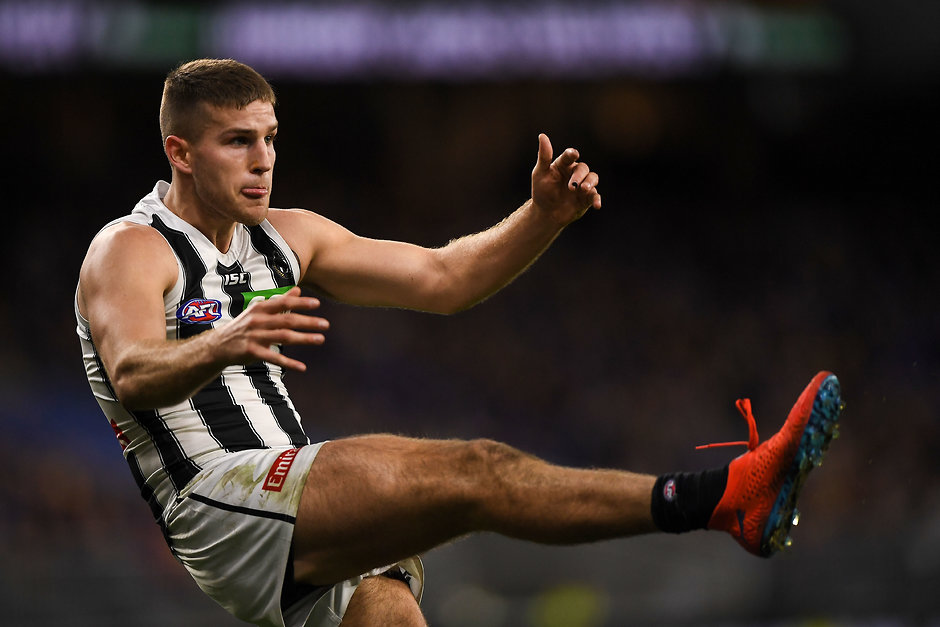 Untried young defender Will Kelly has also re-committed for two more seasons on top of his original draft contract.
The signature ensures the son of Pies premiership player Craig will remain at the club until at least the end of 2022.
Will Kelly has earned a contract extension until the end of 2022.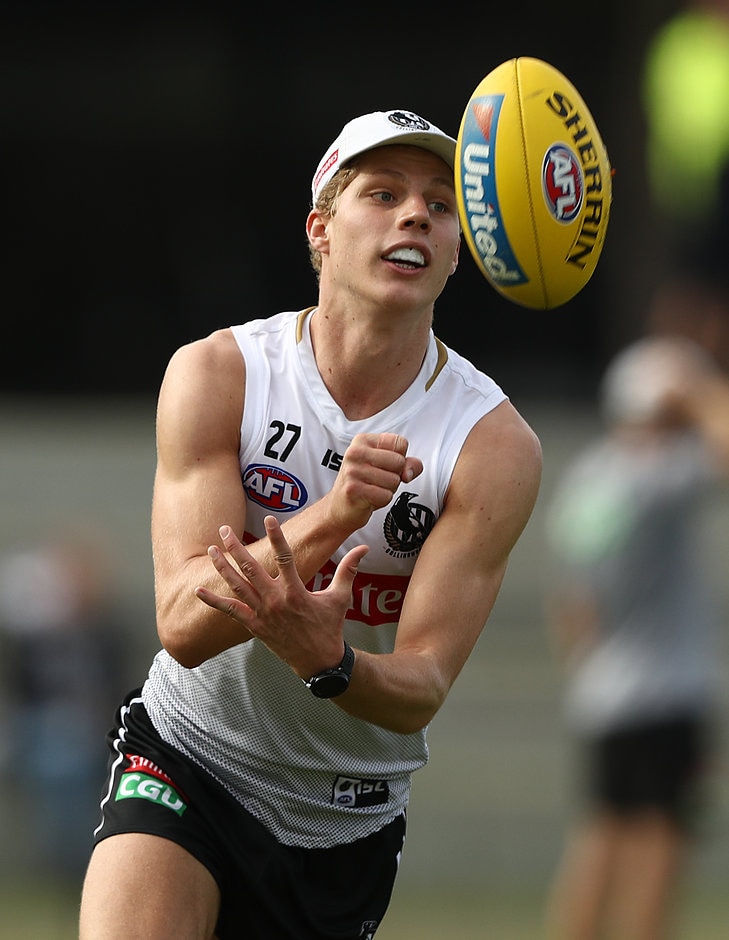 "We've seen some really positive signs from Brayden over the past couple of years and as he continues to grow and develop, he can play an important role in our midfield going forward," Pies list boss Ned Guy said.
"Will has joined the club and applied himself with utmost dedication and focus as he works on getting his body right to get back on the field, hopefully it won't be long until our supporters can see what he's capable of.
"Brayden and Will have plenty of potential and we look forward to watching them grow in the black and white stripes over the next few years."
RETIREMENTS, DELISTINGS AND TRADES Your club's list changes
It leaves John Noble, Rupert Wills, Travis Varcoe, Ben Reid and rookies Jack Madgen and Tim Broomhead without deals for 2020.
However, all six are expected to re-sign ahead of next season with Madgen to remain as a Category B rookie for a third season.
Veteran Travis Varcoe remains without a contract ahead of 2020.