BRISBANE ruckman Archie Smith will explore his options as a delisted free agent after he was one of four players cut by the Lions.
Smith, Sam Skinner, Corey Lyons and Matt Eagles were all delisted but have been told by the club they will be re-drafted on either the primary or rookie lists.
RETIREMENTS, DELISTINGS AND TRADES Your club's list changes
However, with two years to run on his existing contract, Smith will see what other options are out there.
But if he doesn't find a new home then the Lions will re-draft him.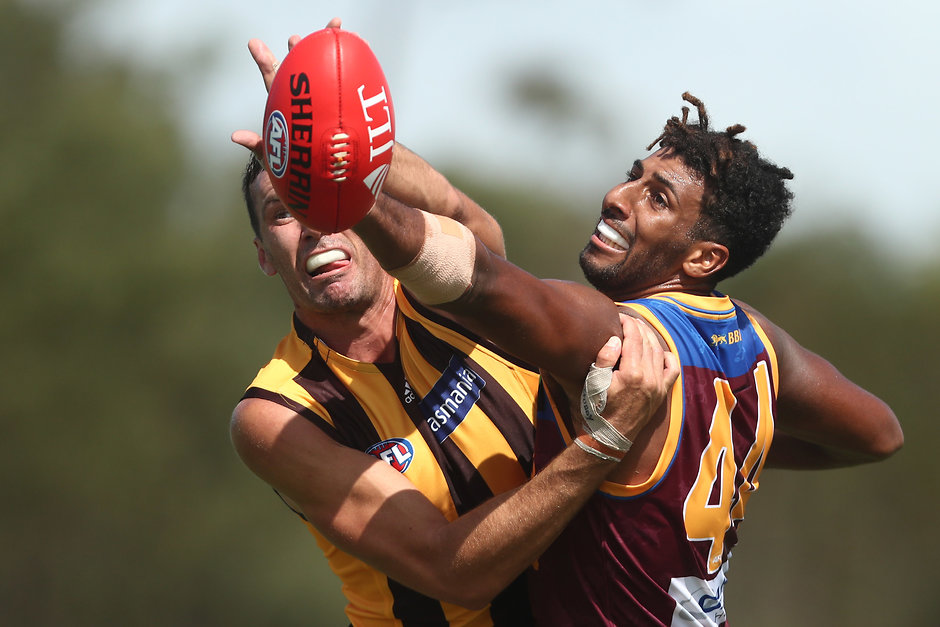 Football manager David Noble said the changes would ensure Brisbane kept maximum flexibility for the upcoming NAB AFL Draft.
"The club will aim to explore its Academy and father-son options at the upcoming draft, so will require capacity to do so," Noble said.
"We do intend to recommit the players either on the senior or rookie list following the draft and we will seek permission from the AFL for the players to attend training and meetings as scheduled.
"At his request, we are open to Archie exploring his options as a delisted free agent during this time."
Smith has played 11 games in six seasons at the Lions and just two in 2019, as Stefan Martin enjoyed another wonderful season as the No.1 ruckman.
Eagles has been a Category B rookie with the Lions since 2016 when he was drafted by the club via Foxtel's 'The Recruit' program.
He has played four senior games and was an integral member of the NEAFL team's unbeaten season this year.
Skinner, a key position player, has played one senior game after being plagued by injury since being drafted in 2015, but enjoyed a full season in 2019.
Lyons – younger brother of Jarryd – has been a prolific ball-winner at NEAFL level but is yet to debut in the AFL.