SYDNEY coach John Longmire has refused to get drawn into whether the Swans will make another play for wantaway Essendon star Joe Daniher at the end of next season.
The injury-plagued forward wanted to move to the Swans during last month's Telstra AFL Trade Period.
However, the Bombers wouldn't trade the contracted 25-year-old unless the Swans included one of their young players in the deal.
Joe Daniher didn't get his wish to join the Swans.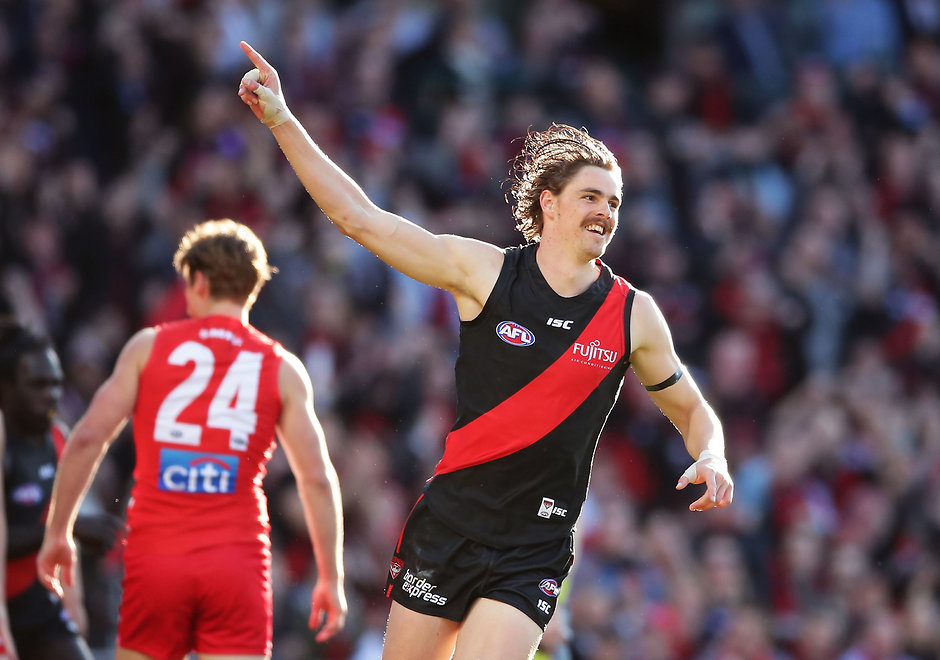 Speaking on Melbourne radio station SEN on Thursday, Longmire didn't address whether the Swans would pursue Daniher in 12 months' time when he is a restricted free agent.
"My focus is on the here and now, the players we've got," Longmire said.
"Other people can look after that."
BARRETT The inside story of the Daniher debacle
Longmire said he spoke with Daniher very late in the process, but already had a long-standing relationship with him when he had the chance to join the Swans as a father-son selection several years ago.
Longmire was satisfied with the offer the Swans put to the Bombers, but said they baulked when the idea of adding young players to the deal was raised.
TRADE HUB All the latest news
"We put what we thought was a good offer forward and that didn't get it done," he said.
"Essendon wanted some younger players that we had and we weren't prepared to do that.
"In the end, we went to the last few minutes of the trade trying to work out how it could get done, but Essendon's priority, because he was a contracted player like us with Tom Papley (was to keep him).
"They made the final call."
It was a similar situation for the Swans with Papley, who attempted to move to Carlton despite being contracted to Sydney until the end of 2023.
Tom Papley wanted to break his long-term deal to become a Blue.
"We made it clear to Tom and his manager that we didn't want to trade him," Longmire said.
"He's a very valuable player for us, so that's the starting point.
"As the process unfolded, we were working in good faith to see if something could happen.
"When it didn't happen, it's a matter of touching base again and talking about it.
"It's a pretty simple process, sit down and have a chat about it and get back to training.
"He's got his shoulder he needs to rehab and get back in and get going.
"It's just the way it goes, particularly these days with footy."