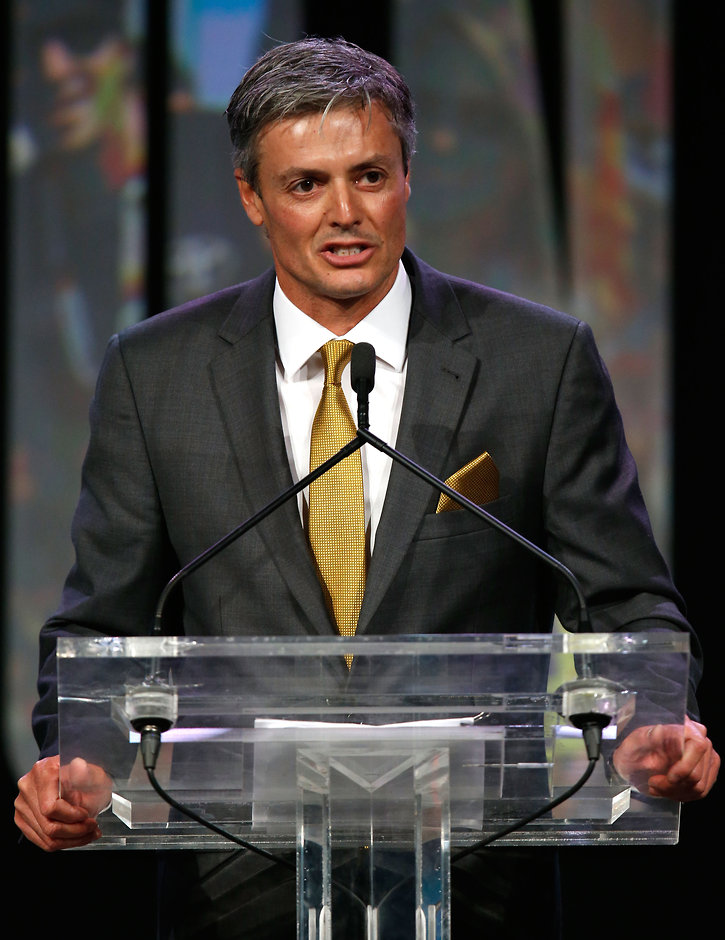 - Making the new cap fit: football department spending
- Pressure point: which coaches are under the pump?
- It's all about priorities
HAWTHORN is budgeting to sit under the football department cap by the end of 2016, to ensure they are not subject to a luxury tax when every dollar spent above the soft cap incurs a 75 per cent tax.

The Hawks expect to exceed the non-player spend cap by about $400,000 as they chase their third consecutive premiership under senior coach Alastair Clarkson.
Club president Andrew Newbold told AFL.com.au the club's board had set that objective as it strived to combine high performance on the field with prudent management off it.
"Our board has resolved that it wants to come under the threshold next year," Newbold said.
"The second year becomes more serious from the club's point of view because the rate of the tax goes up."
Clubs that exceed the soft cap in 2015 pay 37.5 per cent tax on spend above the cap with that rate doubling in 2016.
Introduced as part of the competitive balance package developed last season, the football department cap is seen as much as a cost control measure as an equalisation lever.
Another club close the cap, Collingwood, cut $450,000 out of its football department expenditure in 2014 and is vowing to stay close to the threshold even though it continues to make big profits.
Last week AFL CEO Gillon McLachlan is understood to have told club presidents and CEOs that the competition had a cost problem as debt carried at some clubs escalated.
While some industry sources have suggested clubs such as Hawthorn should simply exceed the cap to ensure it retains long-serving staff such as the coach, and football, recruiting and fitness managers, Newbold said that would never be the Hawks' attitude.
He said the club was conscious that its positive financial results in recent seasons were on the back of a wonderful era for the club that included three successive Grand Final appearances and back-to-back premierships.
He said the club and people within the football department were also aware of the effect the cap would have on decisions made around expenditure.
Newbold suggested to Fairfax in December that a proportion of the income of long serving football staff should sit outside the cap to reward those clubs who invest in their staff, create good environments and ensure quality employees receive close to market rates.
Senior coach Alastair Clarkson's contract ends at the completion of 2016 with the football department cap due to be reviewed before 2017.
This season is expected to be a testing one for the management of the cap with many rulings still being made about what items are included or not included in it.
Industry sources say clubs are being patient as issues are worked through and the AFL has been providing feedback on various rulings.
Under the system clubs are expected to foot the bill for compliance costs and all returns must be made to the AFL by February.

What a footy department spends (dollar estimates only)