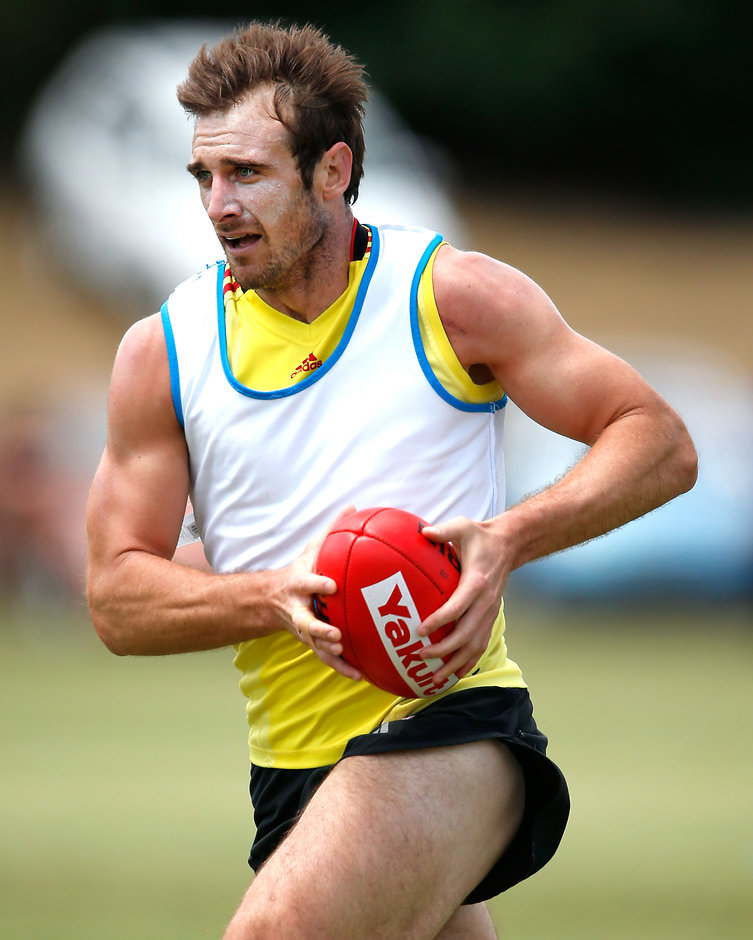 This will be one of the most significant decisions that the Commission has had to make in my time in the AFL
AFL chief executive Gill McLachlan
• Eight burning questions about the bans
• What the Dons' round one team could look like
• Timeline: Three years of turmoil for Essendon
• Where are the Essendon 34 now?
THE AFL Commission will hold a meeting in February to decide whether Essendon captain Jobe Watson will keep his 2012 Brownlow Medal.
Watson's medal was put in jeopardy when the Court of Arbitration for Sport found 34 past and present Essendon players, including Watson, guilty of taking banned substance Thymosin Beta-4 in 2012 and suspended them for the entire 2016 season.
AFL chief executive Gillon McLachlan announced on Tuesday the AFL Commission needed time to review the 2012 Brownlow Medal.
Full statement: AFL CEO Gillon McLachlan
"The Commission determined that the awarding of this medal needs to be reviewed in light of today's decision," McLachlan said.
"It is the AFL's view that due process must apply in this matter.
"Therefore it was determined that the full Commission must hear this issue and that a February meeting would provide the appropriate level of time for parties to get prepared.
"Jobe Watson will be invited to address the Commission as (well as) potentially other relevant parties."
Watson faces the prospect of becoming the first player in VFL/AFL history to be stripped of the award for a doping violation.
His father, Tim, told Channel Seven on Tuesday night he had not discussed the issue with his son but he imagined in time Jobe would come to his own conclusion on the matter.
He said Jobe may decide not to address the AFL Commission.
Watson polled 30 Brownlow votes in the 2012 season to finish four votes clear of Richmond midfielder Trent Cotchin and Hawthorn star Sam Mitchell.
McLachlan said Watson needed to be given the opportunity to address the Commission on the matter given the extraordinary circumstances.
"The fact (is), it's a highly circumstantial case," McLachlan said.
"The decision has been based on a burden of proof that is comfortable satisfaction.
"Those two facts alone mean it's appropriate that he comes and makes a representation.
"This will be one of the most significant decisions that the Commission has had to make in my time in the AFL and natural process alone, as well as the things I've mentioned, mean that it's appropriate that he fronts the Commission."
McLachlan said he had not spoken to Watson since the CAS decision was announced but he said he would speak to him in the coming days.
AFL Players' Association chief executive Paul Marsh said he hoped the AFL would allow Watson to keep his medal.
"I don't think Jobe or any of the others have done anything wrong," Marsh said.
"I hope the AFL, with a decision that's under their control, make a decision that allows Jobe to keep his Brownlow Medal."
Watson was also named All Australian in 2012 but McLachlan did not mention that honour in relation to February's Commission meeting.