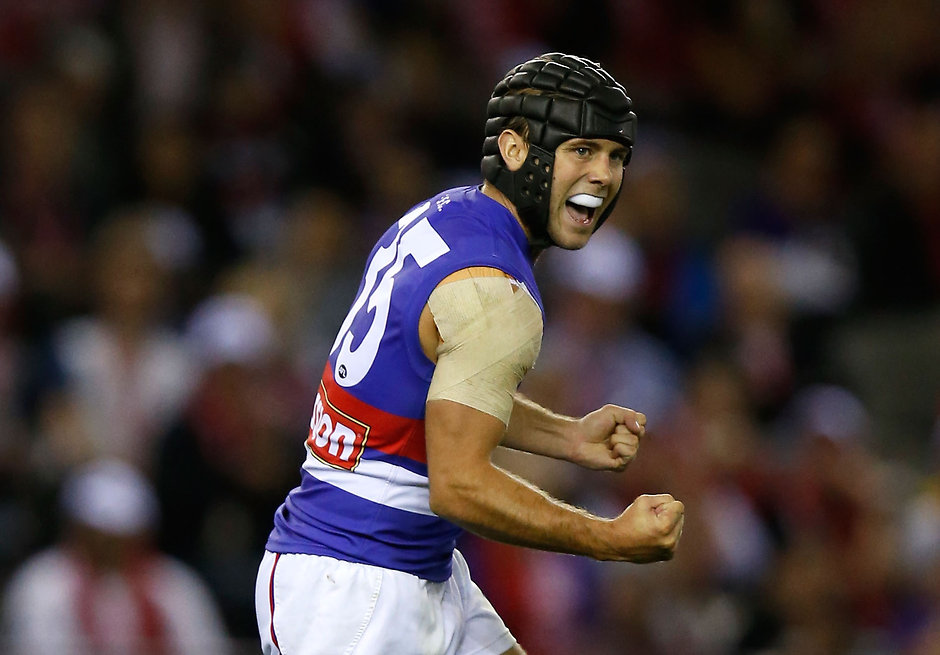 THE SHORTEST player to play AFL/VFL football is Jim 'Nipper' Bradford, who was just 155cm. Bradford played for North Melbourne and Collingwood in the 1940s. Incredibly, he weighed just 53kg.

As humans continue to evolve - and grow - the 200cm-plus player is now commonplace on AFL lists. But as Western Bulldog Caleb Daniel has proved, you do not need to be a modern-day giant to make it to the elite level.

Although it is unlikely we'll see a player under 160cm play AFL again, Daniel, at 168cm, proves Australian Football is a game for all sizes. Also supporting the case that small players can add value to an AFL list are Port Adelaide's Jake Neade (170cm), Adelaide's Eddie Betts (172cm), and the Swans' Ben McGlynn (172cm). There are also several players at 173cm, including Docker Hayden Ballantyne and Hawk Paul Puopolo.

Let's compare Daniel to the game's tallest players.

Docker Aaron Sandilands and Magpie Mason Cox stand at 211cm. The height variation between these two and Daniel is 43cm. Sandilands is also the competition's heaviest player at 119kg - a whopping 66kg heavier than 'Nipper' Bradford.

Richmond's first-year player Daniel Rioli is the lightest player in the game at 65kg, 54kg lighter than Sandilands. Rioli could stand on the scales with 'Nipper' and they still wouldn't match 'Sandi'.

In previous decades smaller players have performed well at the elite level. In the 1970s there was former Demon, Saint and Swan Paul Callery at 165cm and the 166cm Brad Gotch, who coached Daniel at SANFL club South Adelaide, was a rover with Fitzroy and St Kilda in the 1980s.
But probably the biggest height variation between players occurred in the 1990s when Matthew 'Spider' Burton was the game's giant, standing at 210cm. Footscray's Tony Liberatore was the game's shortest at 163cm, 47cm shy of 'Spider'.

But there was no stopping 'Libba', who won the Brownlow Medal in 1990 and was renowned for being one of the best tacklers in the competition.