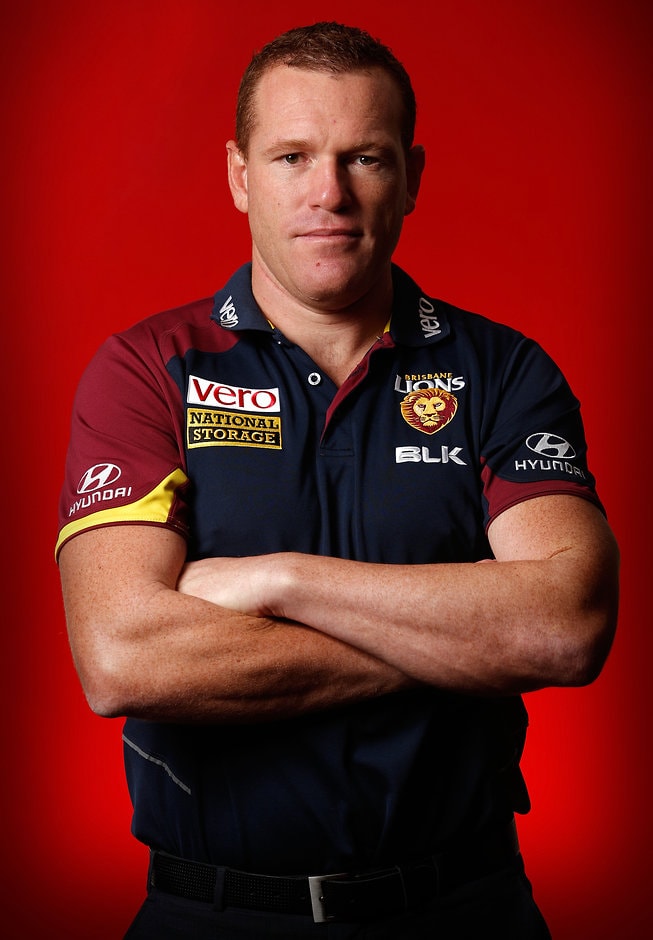 JUSTIN Leppitsch has been sacked as Brisbane Lions coach.
After three seasons in charge, Leppitsch was fired after a secret ballot at Monday morning's board meeting at the Gabba went against him.
Chairman Bob Sharpless called the coach – at Leppitsch's request – to deliver the news.
Sharpless said the lack of success was eventually overwhelming.
"At the end of the day, this is a results-driven industry and we are simply not a competitive football team at the moment," he said.
"We have regressed from 10 wins in 2013, to seven wins in 2014, four wins last season, and to three this year - while the nature of some of this season's heavy defeats to teams around the same position on the AFL ladder have been bitterly disappointing."
Who's in the running for the Lions job?
With the players having individual end-of-season reviews on Monday - and news unlikely to remain confidential - they were informed en masse via email.
Leppitsch's sacking will not be the end of the Lions' upheaval, with CEO Greg Swann confirming the club was searching for a head of football to oversee Matt Francis, who currently has the role.
Swann also indicated Tom Rockliff's captaincy might not be safe, saying "everything" was open for discussion.
Leppitsch took over at the end of the 2013 season following Michael Voss's sacking and finished with a record of 14 wins from 66 matches.
He was contracted until the end of 2017 after signing a one-year extension in March, and will be paid out a figure around $400,000.
Following Sunday's final round loss to St Kilda, Leppitsch said the goalposts for his job had moved, contending he was employed to overhaul the list and take a long-term view of development, as opposed to now being judged on a wins and losses.
Sharpless refuted that.
"This season just has not turned out the way we expected," he said.
"When you look at the performance of the team, and some of the losses we've had and the size of those losses, there's something not right, and our view was we needed to do something about it.
"We were more realistic in terms of where our expectations were, but I still think when you look at the areas of improvement over a three-year period, when you look at development of some of the younger players and skills, improvements need to be made."
Lions not ruling out making a play for Balme
The immediate search will begin for a new coach, with the Lions to put together a panel to oversee the process before short-listing coaches and interviewing.
Swann said despite the AFL's financial backing, the "decision is ours" and the Lions would chase the best available candidate, whether that was an experienced or inexperienced coach.
"We've got to get it right. We probably won't be standing here in a few years time if we're having another press conference the same, we'd be gone as well.
"Hopefully we can get it right, but time will tell."
Speaking later on Monday to Melbourne radio station 3AW, Swann said he expected Leigh Matthews to stay on the board, and that a panel to assess coaching candidates would likely be finalised later in the week.
"At this stage, (the panel) will be made up of people from outside the club. From a corporate governance point of view, we don't think it's right that we'll have someone from the board (on the panel), for example," Swann said.
"Leigh won't be on that panel because he'll be making the (final) decision as a board member."
He confirmed NEAFL coach Shane Woewodin would leave the Lions and return to Victoria, with Gary O'Donnell also set to depart.
"At this stage, it looks like (O'Donnell will) move on," Swann said.
Midfield coach Simon Black's has previously announced he would play a much lesser role at the Lions to focus on his private football academy.