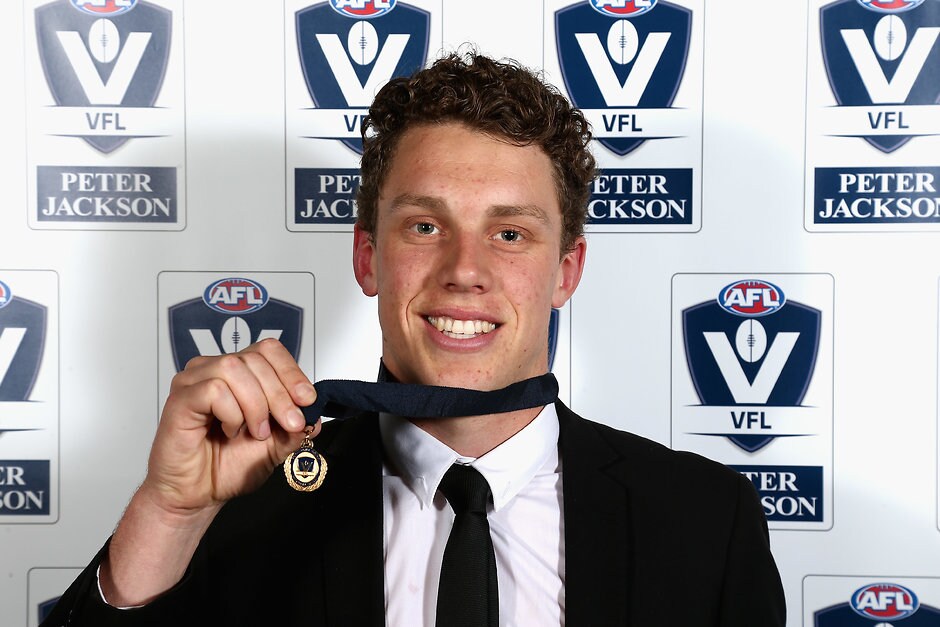 CARLTON and Gold Coast will be given special "outside national draft" access to the top state league players as part of assistance packages signed off by the AFL Commission.
WANT AN AFL CAREER? Try winning one of these
Under the plan, the bottom two teams from this season will be able to recruit, or on-trade, the state league players without giving up a draft pick.
AFL LIFELINE? Delisted Crow claims second Magarey
It is believed the Blues and the Suns will have the right to on-trade the players they identify, in exchange for draft picks from other clubs.
While the AFL commission thrashed out the matter at today's annual Brownlow Medal day meeting, it is understood full details of the assistance packages are still being analysed.
FORWARD WEAPON The VFL player your club needs
Both Carlton and Gold Coast will get access to at least one player each under this assistance package.
The Suns were hoping for permission to add or on-trade three state league players.
While the Suns are expected to use the handouts to select mature-age players, the Blues are set to explore the opportunity to create a bidding war between clubs.
For example, if more than one rival club has its sights set on a mature-age player, the Blues would opt to accept the best trade selection on offer between multiple clubs.
Werribee's VFL duo Josh Corbett and Sam Collins are understood to be on the radar of the Suns in the upcoming off-season.