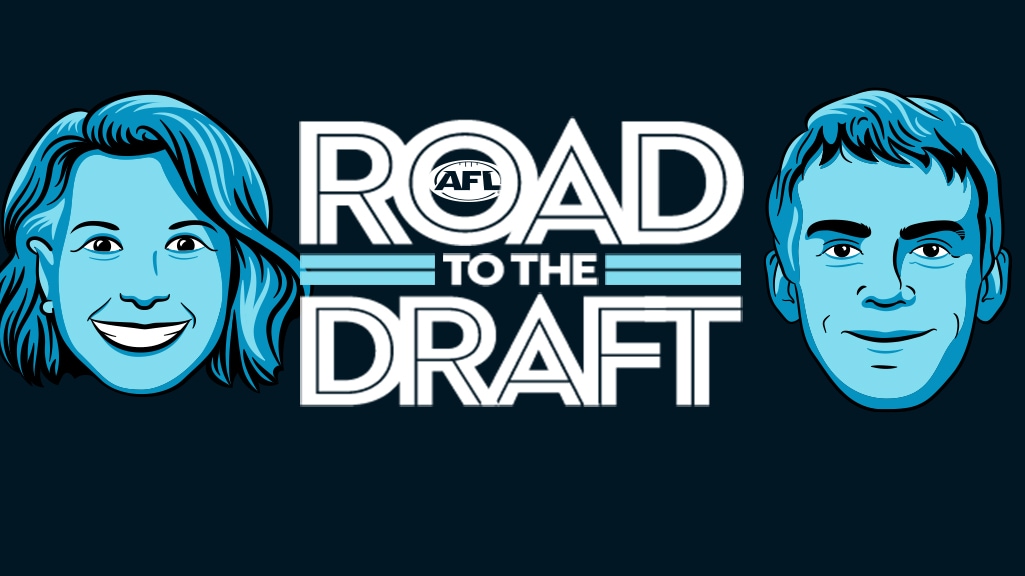 ADELAIDE is set to hold its earliest ever pick at the NAB AFL Draft.
The Crows currently have pick No.3, which is tied to Carlton's finishing position after last year's landmark trade during the draft.
Inside Adelaide's 'war room' during last year's draft. Picture: AFL Photos

So what are their plans for the selection?
We ask that question of Adelaide recruiting manager Hamish Ogilvie on this week's episode of the Road to the Draftpodcast.
Ogilvie gives his take on the prospects available and what the Crows' plans are for this off-season.
Find Road to the Draft on Apple Podcasts, Google Podcasts and Spotify.
Join hosts Callum Twomey and Nat Edwards on the Road to the Draft podcast, featuring discussion on the next generation of stars plus interviews with key coaches, recruiters and prospects.
In this week's episode ...
The guys are joined by Adelaide recruiting manager Hamish Ogilvie, with this year's draft pool, the Crows' Draft Combine philosophy, Academy and father-son prospects, the club's emerging young players, and the possibility of a priority pick all on the agenda.
Episode guide
2:00 – Ogilvie discusses this year's draft crop and shares his thoughts on how it compares to recent years.
8:25 – Who are the leading father-son and Academy players this year?
11:40 – We go behind-the-scenes of last year's trade with Carlton during last year's draft. What is a win for the Crows?
14:15 – Which players are on the Crows' radar for their first choice?
16:15 – The 'false economy' that would result of the AFL giving the Suns a priority pick.
18:20 – An update on up-and-coming potential Adelaide father-son pick, Luke Edwards.
19:00 – Ogilvie discusses the Crows' selections from last year's draft, including first-round pair Chayce Jones and Ned McHenry.
22:25 – Why Darcy Fogarty 'gets a little bit bored'.
24:35 – Why Adelaide would have liked to have picked James Worpel.
28:30 – The interesting list decisions facing the Crows in coming seasons.