FOR EVERY Tim Kelly and Bradley Hill mega-deal, there are more stories like new Hawk Michael Hartley's.
Hartley joined his third AFL club on Friday – behind stints at Collingwood and Essendon – when Hawthorn selected him in the NAB AFL Pre-Season Draft. 
Hartley didn't play a senior game at the Pies, went back to the VFL for a couple of seasons, then scored a second chance at the Bombers, where he scattered 44 games across the past four years.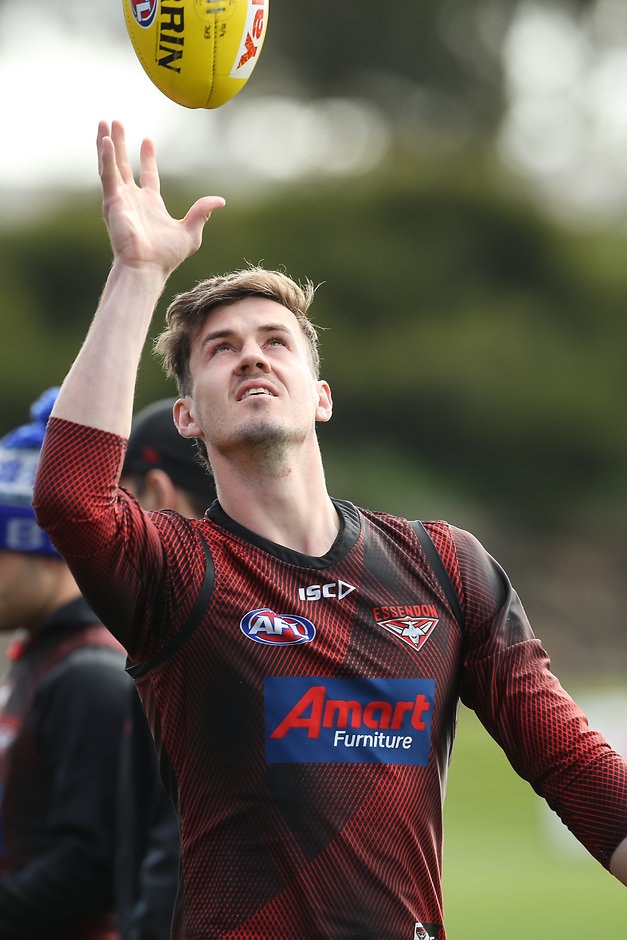 Just seven of those matches were in the past two seasons, with Essendon subsequently offering Hartley just a one-year contract for 2020. 
At 26 and locked in as a key defensive back-up at Tullamarine, he had a choice to make, especially once the Hawks presented him with a two-year deal. 
In between, the Bombers cut veteran forward Mitch Brown despite him playing 30 games and kicking 39 goals in the last two seasons.
I loved my time at Essendon and I love the club, but the Hawks came along and gave me a little bit longer - Michael Hartley
RETIREMENTS, DELISTINGS AND TRADES Your club's list changes
"I'm getting pretty old now and I'm not sure how long I'll be in the system," Hartley told AFL.com.au. 
"But I have a young daughter (19-month-old Adeline) and I'm getting married (to partner Tegan) in January.
"So I just thought about my family and, in all honesty, sticking in the AFL as long as possible, and – it sounds horrible – but to try and get as much money as I can for my daughter as she grows up.
"That's where we're at, unfortunately. I loved my time at Essendon and I love the club, but the Hawks came along and gave me a little bit longer." 
If you get close enough to Hartley, you'll notice he has 'Addy' written on the tape on his left wrist for every training session and match.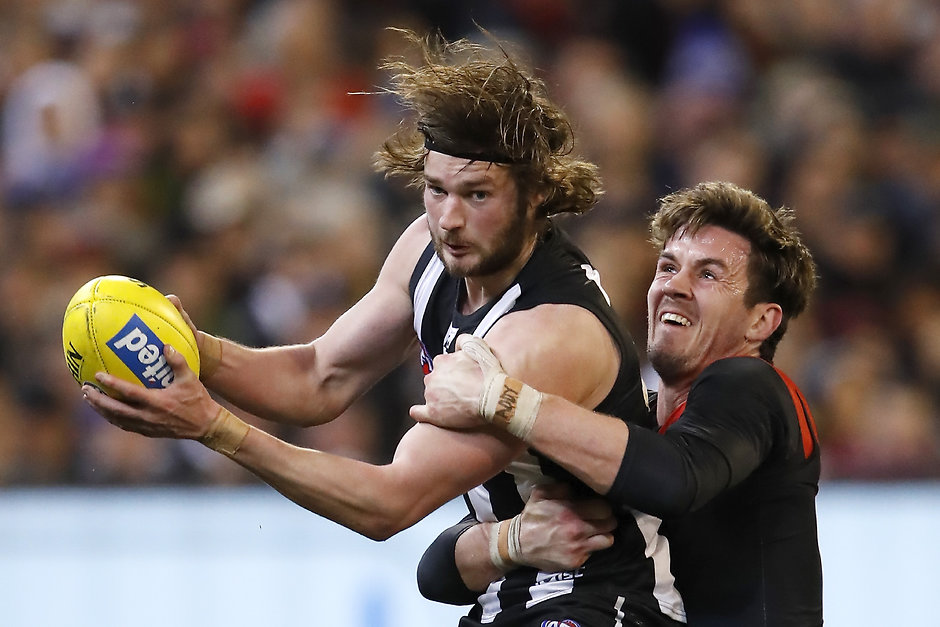 His words about family aren't just lip service. 
"If I do stuff-up, it's sort of like a trigger to get my head right," Hartley said.
Hartley rarely played alongside Michael Hurley and Cale Hooker at Essendon the past two seasons, and both are among the most durable defenders in the game.
He played back-to-back games just twice in the last two years and his three 2019 appearances were in rounds 18, 20 and 23 – the first of them when Hurley was injured. 
It's not necessarily going to be easier at Hawthorn, where James Frawley, James Sicily, Ben Stratton, Jack Scrimshaw, former Demon Sam Frost and even Tim O'Brien are competitors down back.
New Hawk Sam Frost in action for the Demons.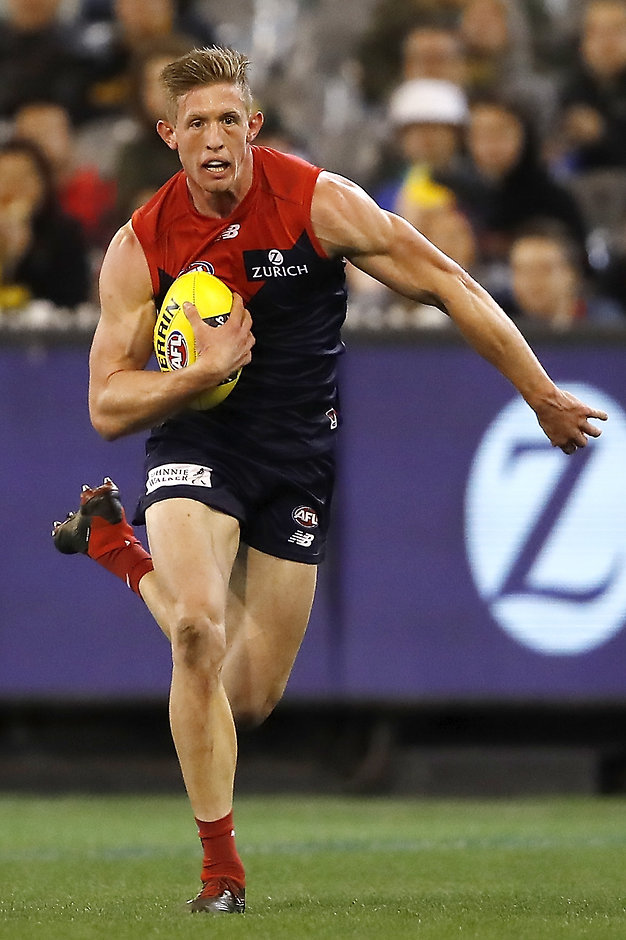 Frawley and Frost are probably the ones Hartley has his eyes on most. 
That's even with Kaiden Brand delisted and now a Swan, and David Mirra and Ryan Schoenmakers also no longer at the club. 
"There are a couple of big dogs here already, like Frawley and Frost, but I'll back myself to have a good crack," Hartley said. 
"I'm happy to do whatever the team needs. If I start in the VFL, I'm happy to start there, and hopefully I'll just work away, chip away, and get the form up.  
I was looking for a spot and the Hawks said they were happy to have a crack – they must have thought I had some half-skills – so it's worked out all right. - Michael Hartley
Ultimately, it's all about security for Hartley and, of course, his family. That's the reality for most AFL footballers.