CARLTON list manager and club legend Stephen Silvagni has officially left the Blues after the club acknowledged his "conflict" of interest given he has two sons on the playing list.
On Wednesday night the Blues revealed Silvagni, who had been contracted to year's end, had been in "constant and open dialogue" with the club throughout the season, and that the club had respected Silvagni's request that it delay any commentary regarding his position until after the draft. 
DRAFT TRACKER Every pick, every player
Silvagni, who left the list management role at Greater Western Sydney to return to the Blues in 2015, had reportedly had a strained relationship with club CEO Cain Liddle, with one of the issues being his compromised position given his sons Jack and Ben are trying to forge careers at the club.
Jack and Ben Silvagni at this year's AFL MVP awards.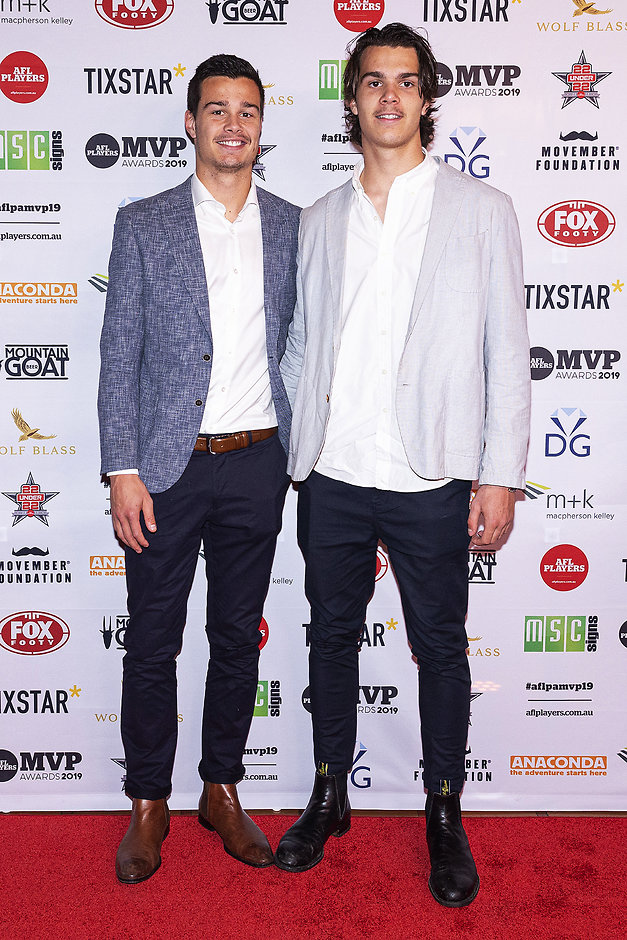 "The difficult decision to not enter into a new contract with Silvagni as GM list management and strategy centred around the increasing complexity of having two sons on the playing list," a club statement said.
"The situation is not only a conflict for the club's GM list management and strategy, but equally for those who work in and around him in the football department.
"Having the most senior list management staff member unable to participate in an increasing number of discussions and decisions relating to both list management and match committee is a situation that is not in the best interests of the Carlton Football Club.
"While the decision to not renew his contract was an extremely difficult one to make, ultimately tough decisions need to be made that are in the best interests of the entire football club."
Jack Silvagni has played 60 games for the Blues.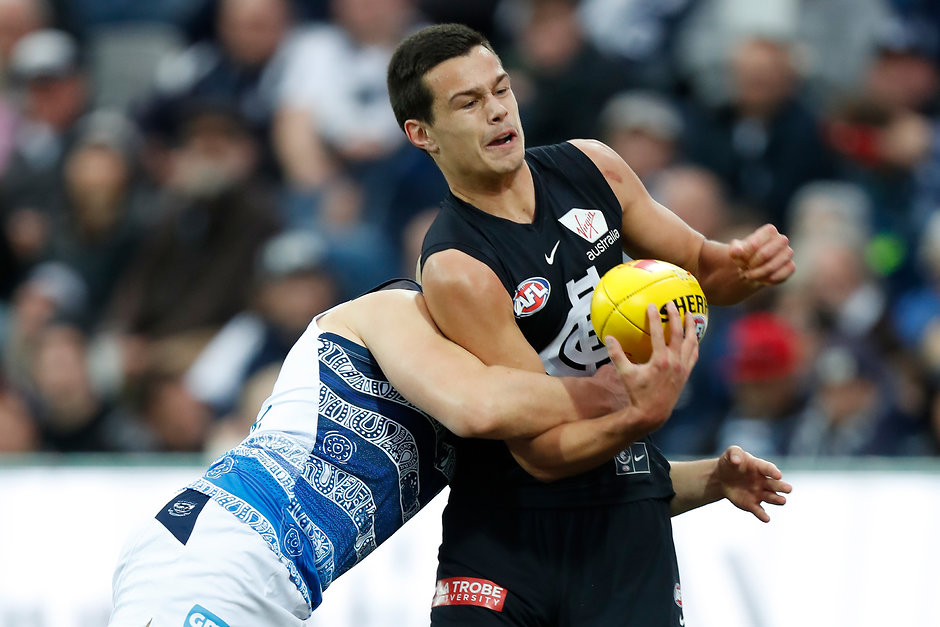 However, the Blues paid tribute to Silvagni, who they said had "helped to put together the backbone of a playing list that is now well-placed to earn success".
Liddle said the 52-year-old had "left no stone unturned" in striving for success, which was "something every Carlton person is grateful for".
RETIREMENTS, DELISTINGS AND TRADES Your club's list changes
Carlton president Mark LoGiudice, a close friend of Silvagni's, said the former list boss had driven "the first, complete, on-field rebuild in the club's 155-year history".
"The work he has done has been outstanding and has contributed to helping the Carlton Football Club be in a position of strength where we can pursue on-field success," LoGiudice said.
"While he may no longer hold an administrative role at the club, given Stephen's legacy as both a player and an administrator, we look forward to seeing him remain involved with the club as a father and a passionate Carlton person."
Silvagni, whose father Sergio is also a Carlton great, played 312 games for the Blues and claimed two best and fairests, seven All-Australian selections and premierships in 1987 and 1995.
A member of the Australian Football Hall of Fame, he was also named at full-back in the AFL's Team of the Century in 1996.