1. The initiation 
A Sydney lad who hailed from Pennant Hills Football Club, Hayes was fortunate enough to make his debut at the SCG against North Melbourne in round five, 1999. He was unfortunate to find himself in Glenn Archer's path and wide open as he collected the ball on the boundary, with the Kangaroos champion welcoming him to the AFL with a brutal hip and shoulder. The teenage Hayes got straight to his feet and dusted himself off, and with a newfound respect for the young Saint, Archer visited him after the match.
Starting with intent: Hayes pins Geelong's Clint Bizzell during his debut season. Picture: AFL Media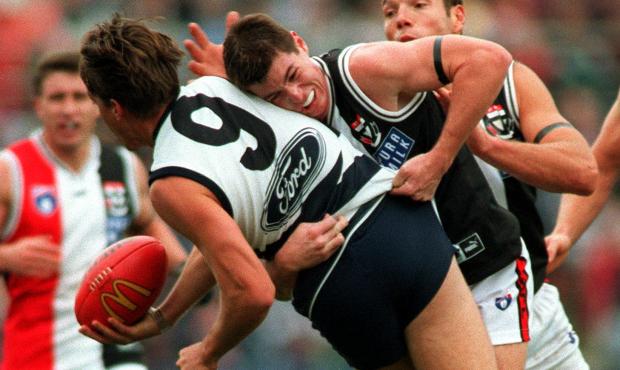 2. The side-step
One of Hayes' greatest weapons was his side-step and there is one example that will live long in the memories of St Kilda supporters. In round 20, 2010, in the second quarter against North Melbourne, Hayes received a handball from Brendon Goddard at half-back and took off as three Kangaroos converged on him. He hung the ball out with his right hand and sidestepped Cruize Garlett in an act of brilliance before hitting Nick Riewoldt on the chest at centre half-forward. His creativity in the middle, as was so often the case, set up a St Kilda goal.
Catch me if you can: Hayes leads Crow champ Andrew McLeod on a dance in 2004. Picture: AFL Media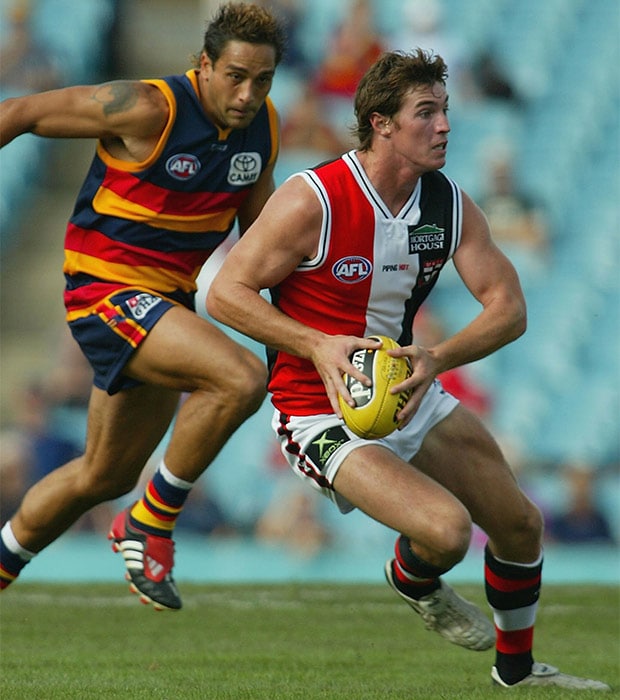 3. The Norm Smith
Hayes always delivered when it mattered on the big stage, and the drawn 2010 Grand Final was one of his most memorable performances. His courageous efforts in the second half dragged the Saints back into the contest, kicking a crucial set shot goal from beyond 50m with 13 minutes left. He also drove the ball long in a last-ditch effort ahead of the point that would draw the match. So spent was Hayes by the end of the match he couldn't speak when accepting the Norm Smith Medal. He finished with 32 possessions (11 contested) and 12 tackles to go with his goal.

A Medal but no cigar: Hayes accepts the 2010 Norm Smith. Picture: AFL Media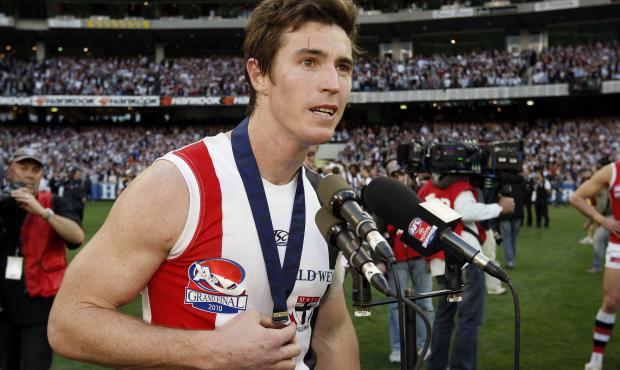 4. The knee injuries
Just as his bravery on the field was marvelled at, so too was his courage to fight back from two serious knee injuries, the second of which came in 2011, his 13th season. For the second time in five years Hayes was forced to undergo a knee reconstruction and it was seen as potentially career-ending. It was an injury that saw hearts sink not only at St Kilda, but through the wider football world. One of the most admired players in the game had just come off a career-best season (despite controversially missing out on All-Australian selection) and 2011 was seen as the last shot for St Kilda's ageing stars. With Hayes sidelined, they lost their elimination final against the Sydney Swans.

A despondent Hayes faces the long road ahead after injuring his knee in 2011. Picture: AFL Media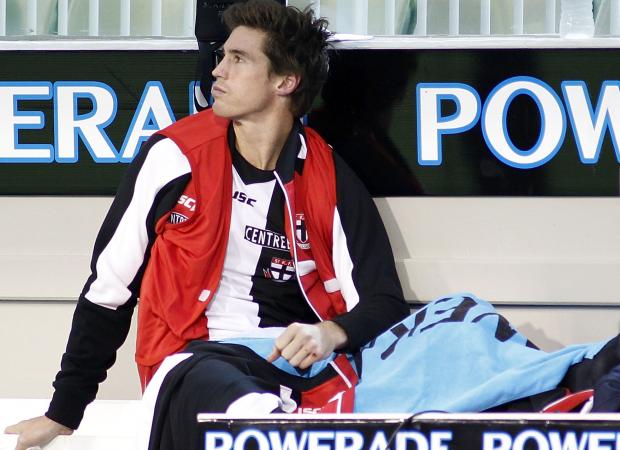 5. The return 
Perhaps the best illustration of Hayes's character was the way he returned in 2012. Under new coach Scott Watters, the champion midfielder didn't miss a game and won the third Trevor Barker Award of his career. Having recently undergone surgery for a cardiac condition, he was recuperating at home and accepted the award via a video message.
Playing 290+ games despite serious injuries is a testament to Hayes' determination. Picture: AFL Media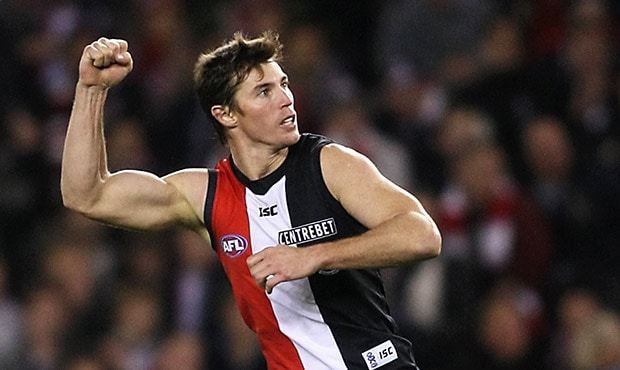 6. St Kilda's heartbeat
The cardiac condition Hayes was recovering from at the end of 2012 was a hole in his heart that required "a fairly major" operation. A test during the pre-season revealed the condition, which doctors assured Hayes he had carried all his life. He decided to play through the condition in 2012, keeping it secret from many teammates. It was an experience he said taught him a lot, and it was another illustration of what he was willing to sacrifice for his footy club.
Hayes retires with three All Australian guernseys (2003, 2005 and 2009) and three club best and fairest awards. Picture: AFL Media
Lenny's tributes