THERE is unlikely to be a senior coaching change in the AFL this year for the first time in a decade.
However, a number of men in the hot seat are either out of contract at the end of next season or facing make-or-break campaigns to keep their job.
AFL.com.au has spoken to several industry sources involved in the coaching world to get a snapshot of which candidates are genuine senior coaches in waiting in the short- to long-term.
An extended assistant coaching apprenticeship is seen almost as a must – along with working for multiple clubs – with most of the leading contenders already a decade into their craft.
The AFL's Level 4 coaching course is also increasingly becoming a stepping stone for those with serious ambitions.
Modern coaching panels look for various skills beyond a strong game-plan and vision, including the ability to work with others, build relationships and demonstrate emotional intelligence.
One thing is for sure: the days of 'star footballer' being a key part of your coaching credentials are over.
Leaders of the pack
Adam Kingsley (St Kilda/Richmond)
Is off to the Tigers next season as he looks to round out his credentials for a senior role. Already has 12 years as an assistant under his belt, the first four at Port Adelaide, where he won a premiership and a best and fairest, before spending the past eight at the Saints. One source summed Kingsley up in a word – "bright". There is still a feeling you need to be associated with a successful team before making the leap to senior coach, so the Level 4 coaching graduate's move to Richmond is seen as a shrewd one. Was the AFLCA's assistant of the year in 2015.
Matthew Nicks (Port Adelaide/GWS Giants)
One of the inaugural Level 4 intake, he will serve as Leon Cameron's senior assistant in 2019 after eight years at Port Adelaide. Earned a reputation at Alberton as someone who could be a straight shooter, but was equally adept at forming strong relationships with the playing group. His range of experiences there – good, bad and challenging – are viewed as a positive for him, while the recent decision to join a new club was also given a thumbs up.
John Barker (Carlton)
Narrowly failed to win the Gold Coast position that went to Stuart Dew, was second to Chris Fagan at Brisbane, and was also on Carlton's and Adelaide's shortlist for jobs that went to Brendon Bolton and Don Pyke, respectively. Some consider him their top choice, given his experience and how close he has come before. The knock on Barker is he hasn't been in a successful environment for a long time, but one source rated his "collaborative style" and how he was "humble enough to know he's not right on all occasions".
John Barker has already had a taste of senior coaching with the Blues. Picture: AFL Photos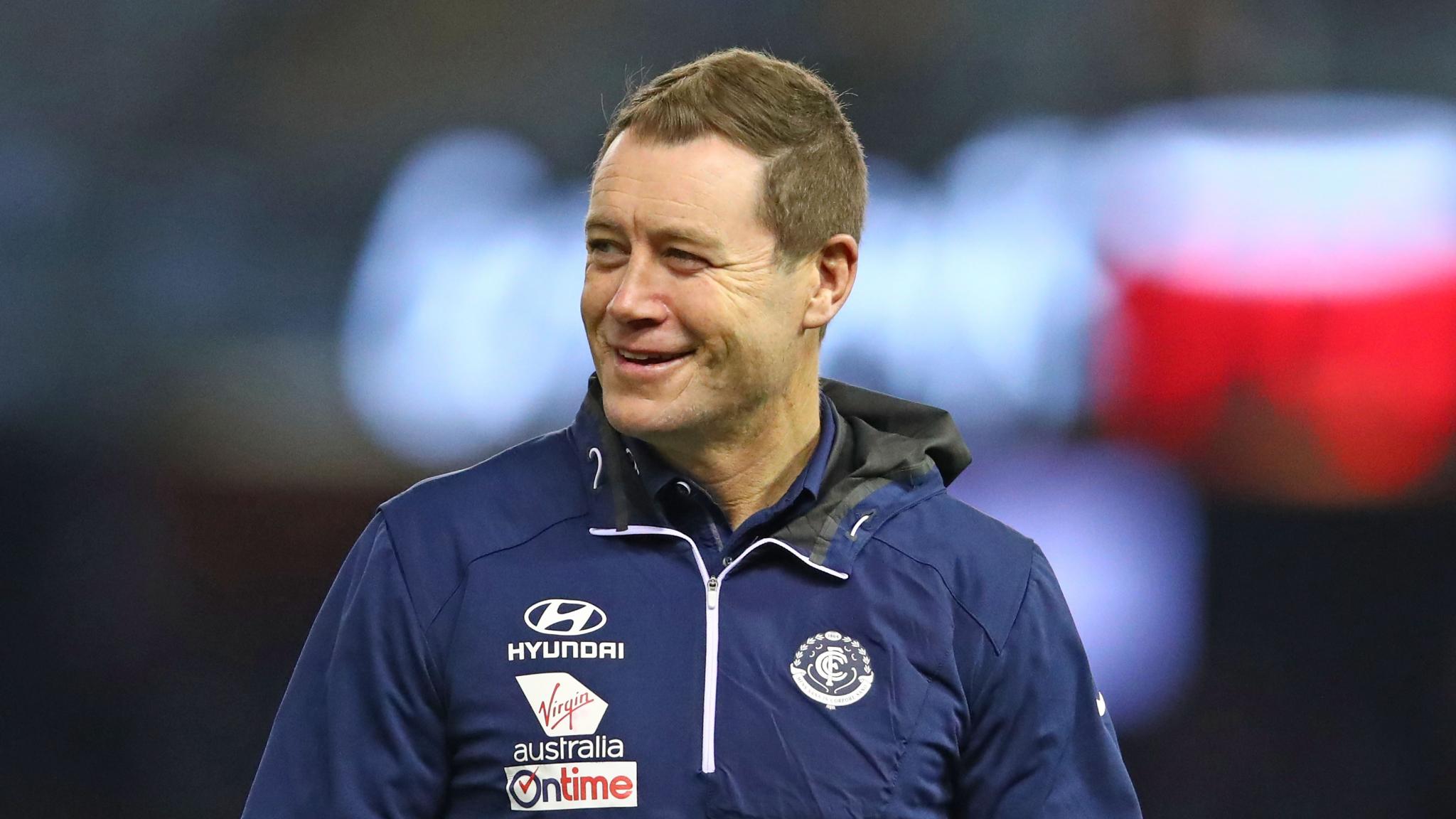 Scott Burns (Hawthorn)
Another one who has long been on the radar as a senior coaching-in-waiting, he was most recently in the running for the Gold Coast job with Stuart Dew and John Barker. Was also in the mix for the job Adam Simpson received at West Coast. Boasts significant experience: five years at the Eagles and four at Collingwood, where he was the Pies midfield coach and one of Nathan Buckley's closest confidantes, before linking up with the Hawks this season.
Jade Rawlings (Melbourne)
Freshly named as the VFL's coach of the year and could become a premiership mentor next week in his role with Casey. Already has AFL senior coaching experience in caretaker mode as Terry Wallace's short-term replacement at Richmond in 2009, where he led the Tigers to three wins and a draw from 11 games after previously being in charge of VFL affiliate Coburg. Worked under Michael Voss at Brisbane for two years before becoming part of the Demons' staff in 2012. Part of the second Level 4 course intake, he excels in developing relationships and culture and setting strong standards.
Been there before
Brett Ratten (Hawthorn/St Kilda)
One source rated Ratten as his No.1 candidate, given his relatively success stint at Carlton (59 wins, one draw, 56 losses), followed by being part of the Hawks' flag three-peat. It is unclear whether Ratten wants to be a senior coach again, but he will be a trusted lieutenant for Alan Richardson in his new job at the Saints next year – a reversal of their time together at the Blues. The theory is he will look to "reassert himself in a new environment".
Brett Ratten is moving from Hawthorn to St Kilda. Picture: AFL Photos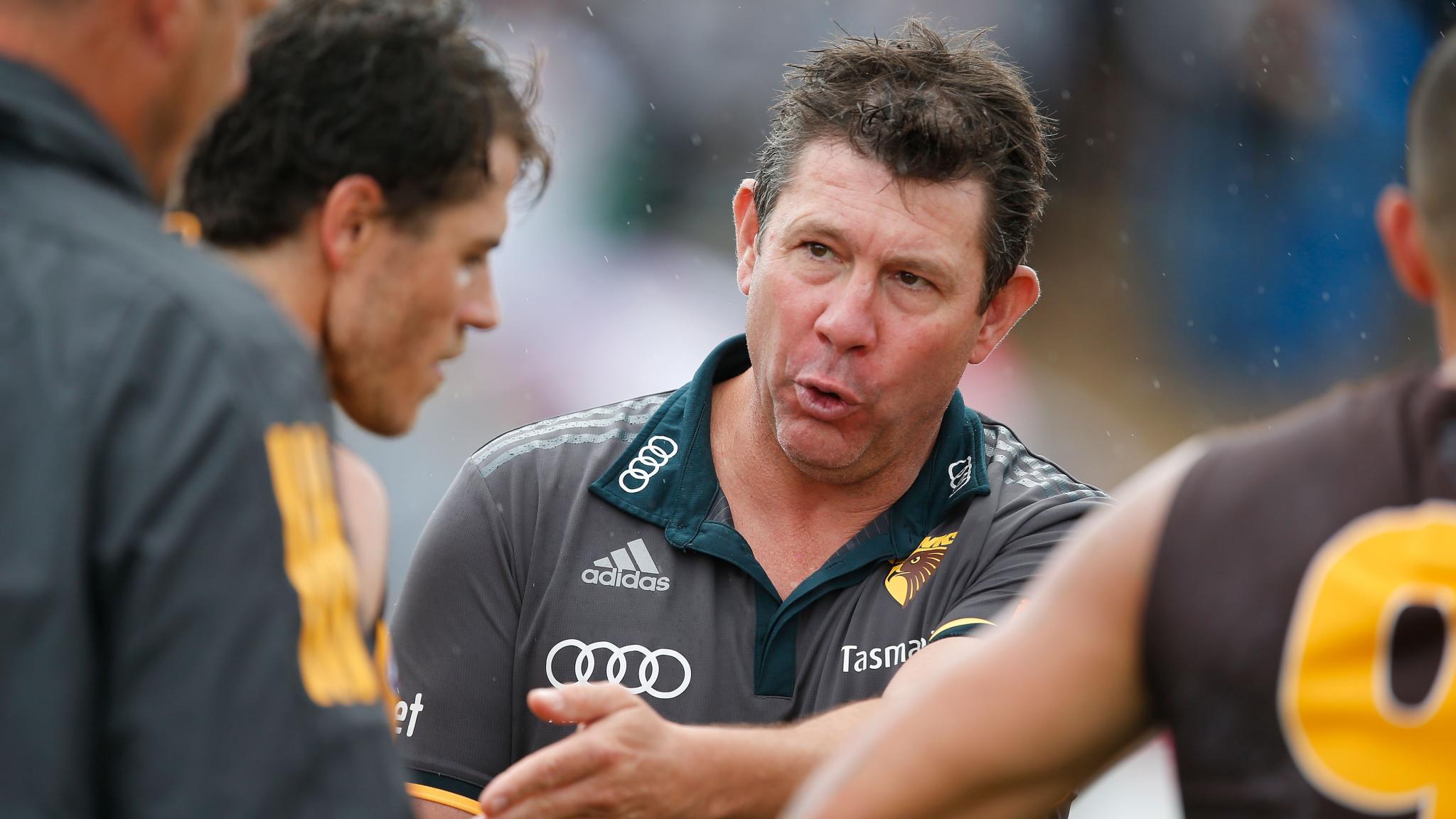 Michael Voss (Port Adelaide)
Had a difficult five years coaching Brisbane (42 wins, one draw, 64 losses), where he forged a brilliant playing career. Spent the 2014 season in the media before joining the Power cause. Re-signed for two more years at Port in August and is still regarded as someone capable of being the main man at a club – especially now he has extensive assistant experience. But whether Voss gets another shot may be an indication of a maturing system, whereby candidates are viewed as better the second time around.
Will Michael Voss get another crack at senior coaching? Picture: AFL Photos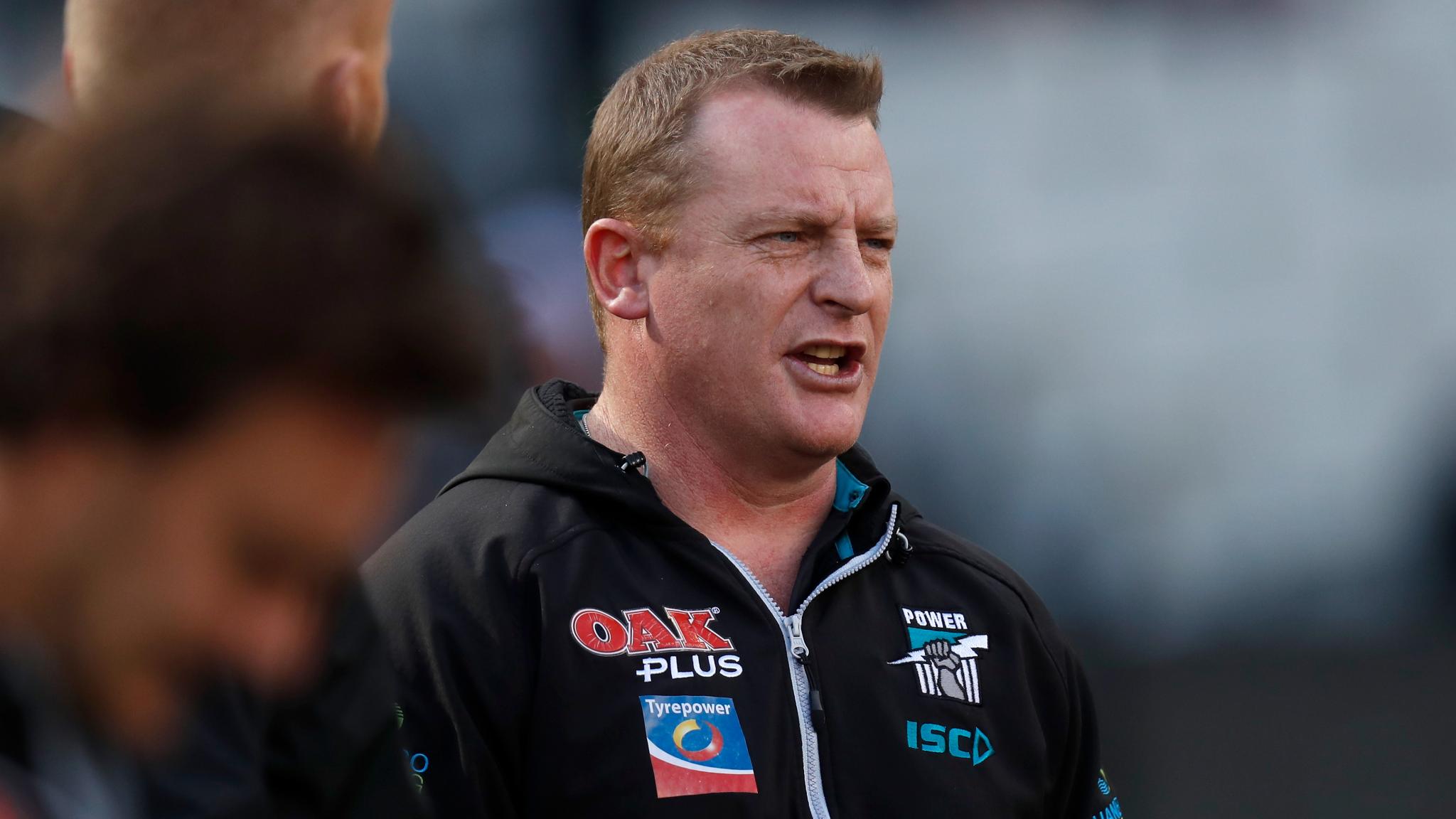 Next in line
Ben Rutten (Richmond/Essendon)
Will finish after four seasons with the Tigers at the end of this finals series to continue his coaching development at Essendon. The retired champion defender had a relationship with Bombers football boss Dan Richardson from their time together at Richmond. One source suggested he might even be the heir to John Worsfold's throne. Considered to have strong people skills and a thirst for knowledge.
Ben Rutten will join Essendon once the Tigers' season is over. Picture: AFL Photos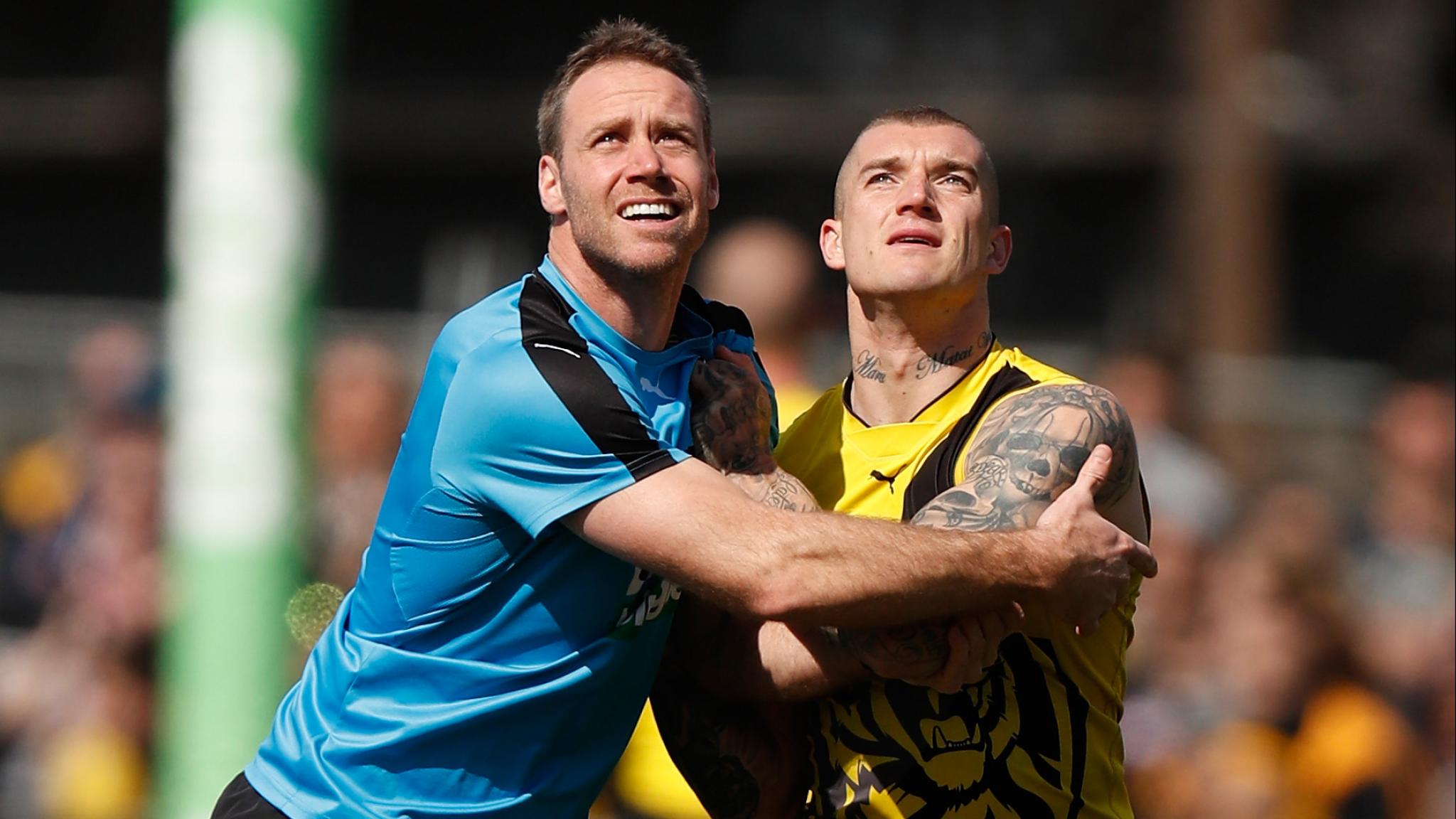 Blake Caracella (Richmond)
Caracella's reputation soared during the Tigers' 2017 premiership campaign, but those in the know were aware of his coaching abilities long before that. "He's sharp," one source said. Caracella has undergone a long apprenticeship, getting his start at Collingwood (2007-09) then working at Geelong (2010-16) before switching to Richmond. Was given big credit for Richmond's reinvention last year, and was responsible for the midfield and ball movement. Was in the Level 4 coaching program before joining Damien Hardwick's staff.
Blake Caracella was given a good deal of credit for Richmond's stellar 2017 season. Picture: AFL Photos

Brett Kirk (Sydney)
Regarded by everyone AFL.com.au spoke to as a future senior coach, but one said he didn't think "the sport is ready for his way of thinking" in the short term. Kirk, who is in the latest Level 4 coaching group, had a successful playing career and excels as a coach in the way he uses his people skills and intelligence to develop players as individuals and competitors. Another source used Malcolm Blight as an example of how "different kinds of people can be successful" as senior coaches.
Sydney trifecta: Tadhg Kennelly, Steve Johnson and Brett Kirk. Picture: AFL Photos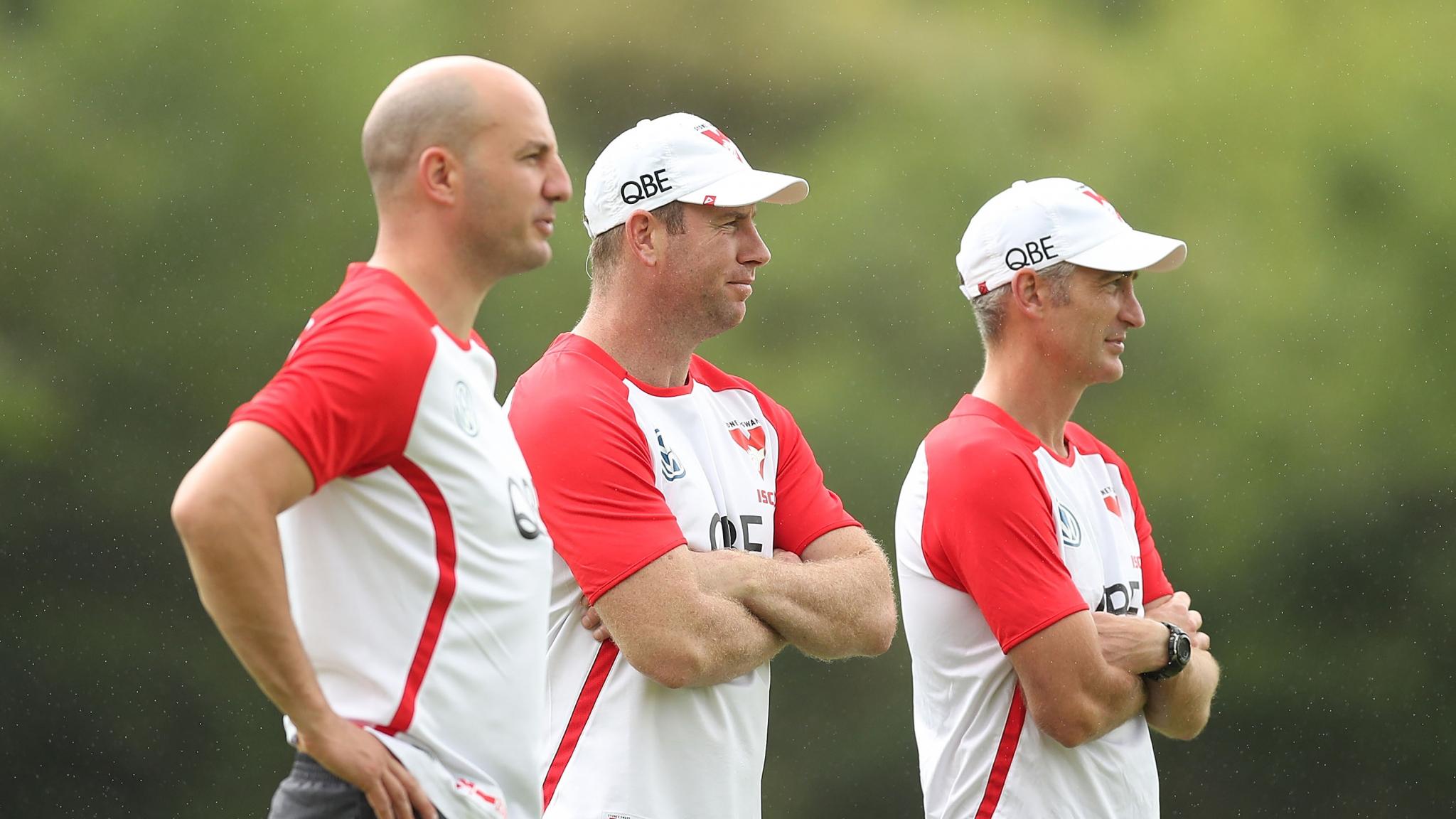 Justin Longmuir (Collingwood)
Is considered three to five years from being ready, but Longmuir already "shows the qualities of a senior coach", with his communication skills a strength. Left West Coast last year for the Magpies after six seasons working with the Eagles' forwards, the last of them as Adam Simpson's senior assistant. Longmuir looks after Collingwood's backline and team defence and has already drawn rave reviews from head coach Nathan Buckley. He graduated from the exclusive Level 4 coaching course in late March.
Dean Solomon (Gold Coast)
The Suns' struggles don't seem to have harmed Solomon's prospects. His name is constantly mentioned in the rising assistant coaches and started the Level 4 coaching course last year as another tick on his resume. Solomon, a key member of Essendon's 2000 premiership team, did not apply for Gold Coast's senior role when Rodney Eade was sacked, but remains Stuart Dew's senior assistant. Had his first taste in coaching ranks at Fremantle in 2010, but moved to the Suns a season later and has forged a reputation as a players' coach who will be pivotal in trying to maximise the club's talent.
Dean Solomon's name is constantly mentioned among the rising stars of coaching. Picture: AFL Photos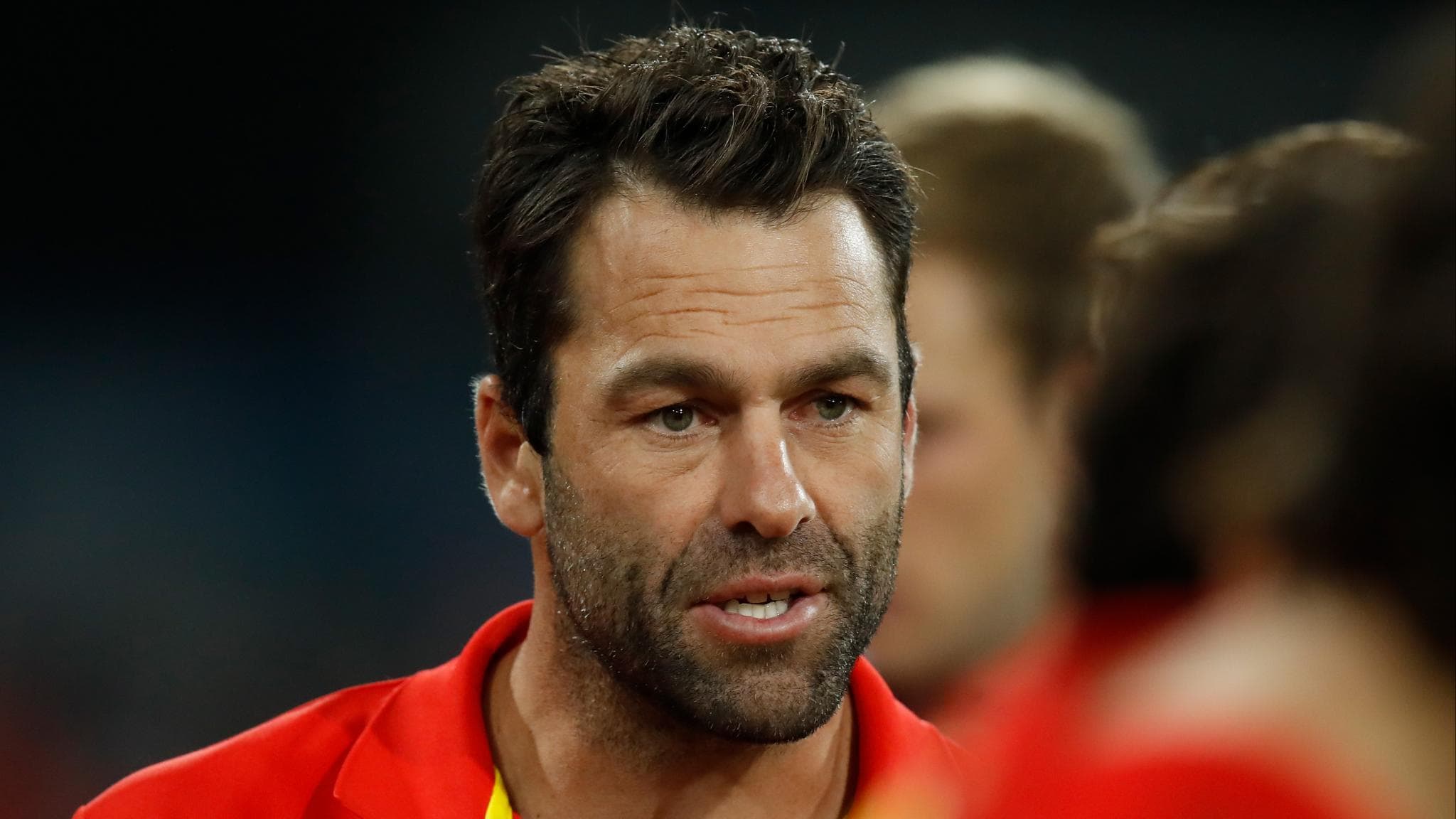 Around the mark
Robert Harvey (Collingwood)
There are differing views on Harvey's prospects as a senior coach, but at worst he is considered "a very good assistant coach" and was a dual Brownlow medallist at St Kilda. He and former Crows coach Brenton Sanderson were the only Magpie assistants to keep their job under Nathan Buckley after last year's club-wide review. The 2013 assistant coach of the year, who started at Carlton in 2009, missed out on the Saints' coaching job to Alan Richardson, then joined Collingwood for the 2014 season.
Steven King (Western Bulldogs)
King has been at the Kennel since the end of the 2011 season, after a year as St Kilda's ruck and midfield coach. His first five years at the Dogs were spent with the midfielders before he switched to the backline in 2017. Industry sources were confident King would make a good senior coach "in the right set of circumstances", given his "enormous potential". Started the Level 4 coaching course last year.
Steven King has looked after the Dogs' defence for the past two seasons. Picture: AFL Photos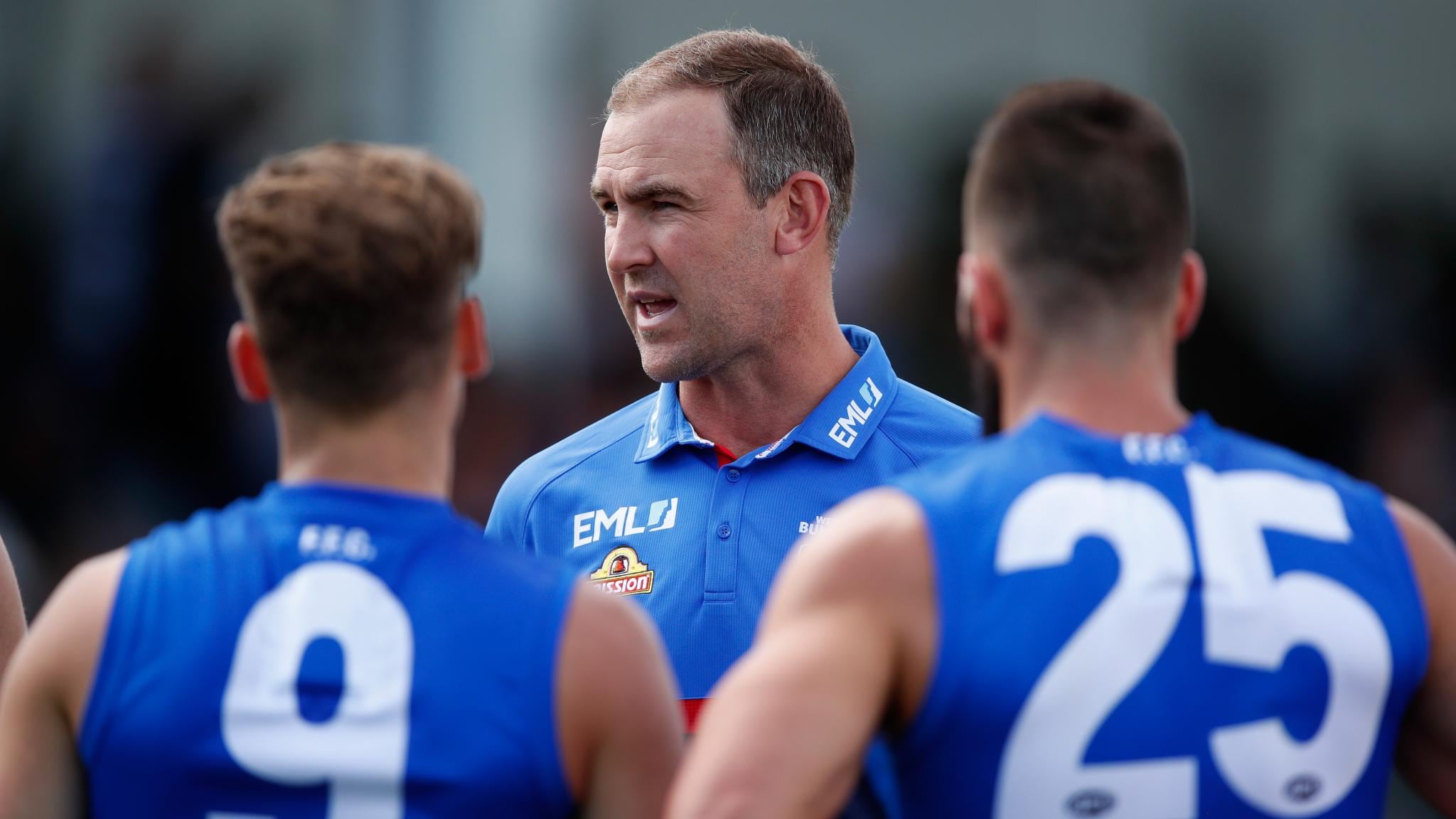 Brendon Lade (Port Adelaide/St Kilda)
Will serve a third club as coach next year, with his move to the Saints following two seasons working with Port's forwards and seven at Richmond as a ruck then midfield coach. Lade is rounding out his coaching education as part of the AFL's Level 4 course and would receive a big boost to his aspirations if he can help turn around St Kilda's fortunes with Alan Richardson and Brett Ratten.
Brendon Lade's move to St Kilda could be key to his future prospects. Picture: AFL Photos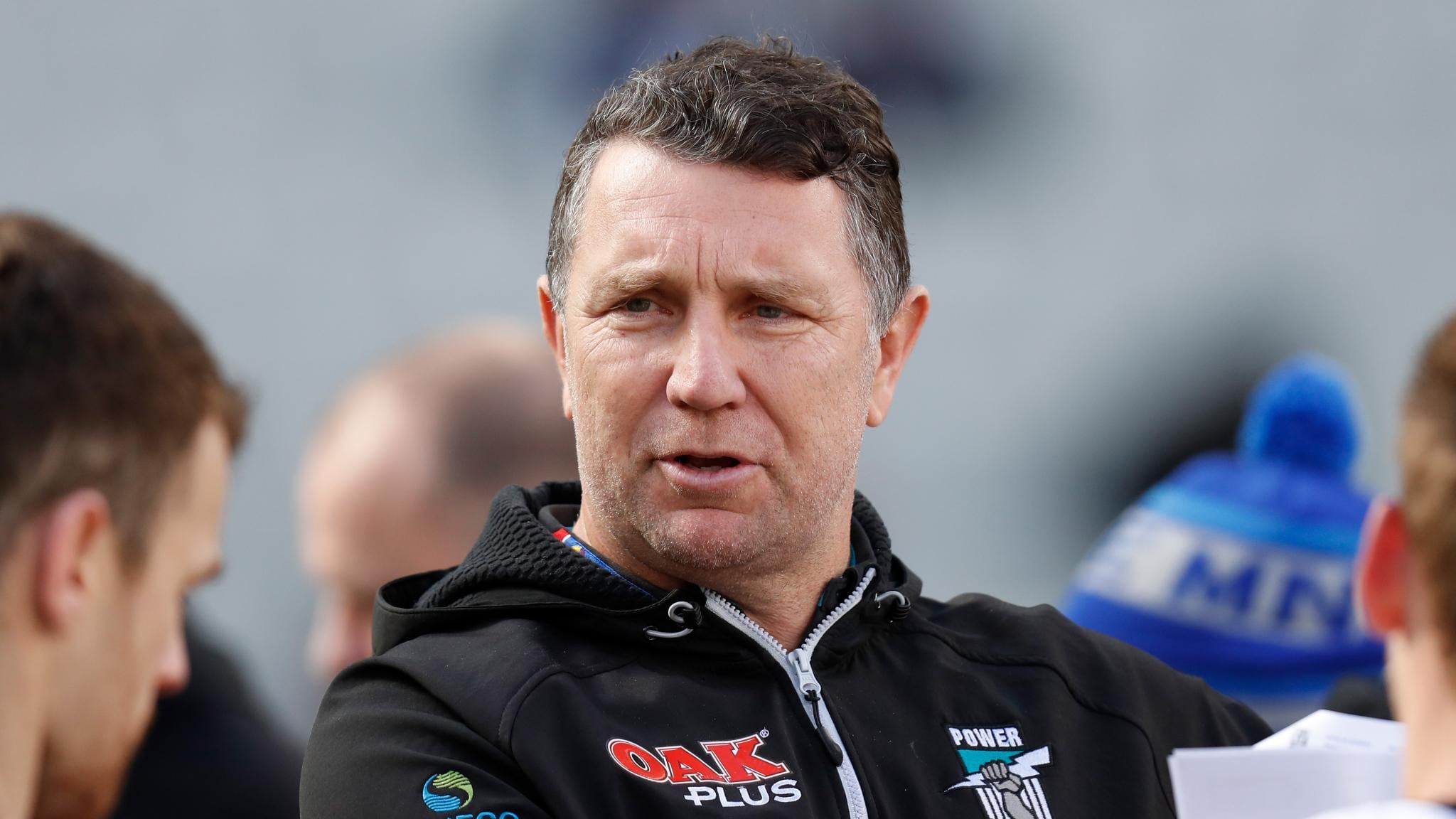 Craig Jennings (Melbourne)
He is Simon Goodwin's right-hand man in the coaches' box and officially the Demons' strategy and education coach – effectively serving as senior assistant. Jennings also oversaw the Demons' AFLX title in February. The North Melbourne under-19 premiership player is highly rated and known for his left-field teaching methods and attention to detail. Worked at Essendon, where he first met Goodwin, and the Western Bulldogs. Studied leading Middle Eastern soccer teams to develop his coaching strategies.
Craig Jennings coached the Demons in the AFLX tournament. Picture: AFL Photos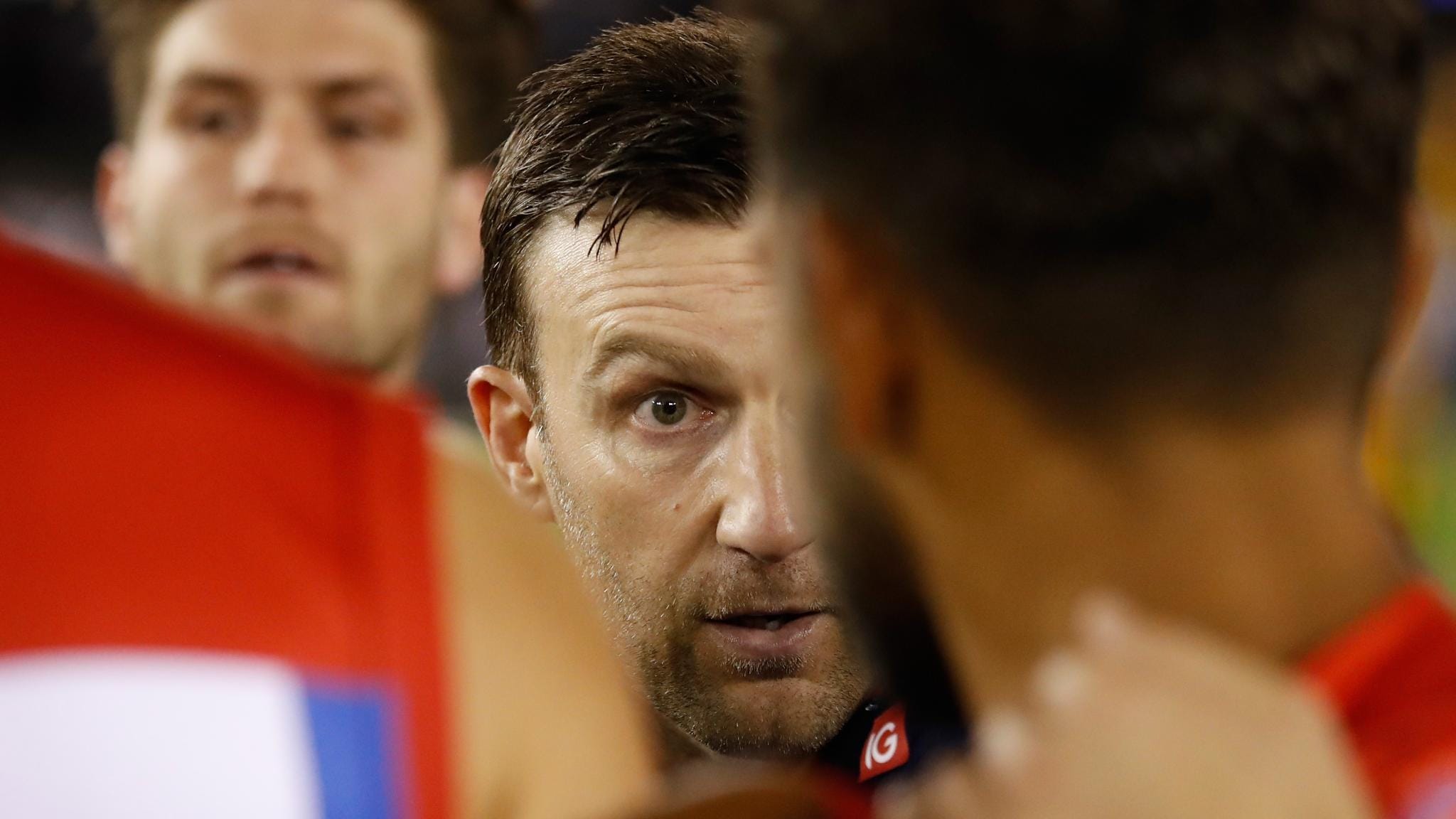 Josh Drummond (North Melbourne/Gold Coast)
Departed Arden St after the Roos' campaign ended to return to Queensland and work under Stuart Dew at the Suns. Worked his way up from a development coach into Brad Scott's coaches box, most recently overseeing the club's defence. Drummond is seen as a coach with "real potential in the future" to be in charge of his own team. Has enrolled in the Graduate Diploma of Coaching at the University of Queensland, where he is further exposed to a range of elite coaches from various sports.
Rhyce Shaw (Sydney/North Melbourne)
The AFLCA's reigning assistant of the year is off to the Roos for 2019 after a successful three-year coaching stint at Sydney. He was the NEAFL's coach of the year in his first season in charge of the Swans' reserves in 2016 and led the team to minor premierships and Grand Finals in both years in the role. Stepped up to be Sydney's backline coach this season and will replace Josh Drummond in the same position at North.
Rhyce Shaw has moved to North after three years with the Swans. Picture: AFL Photos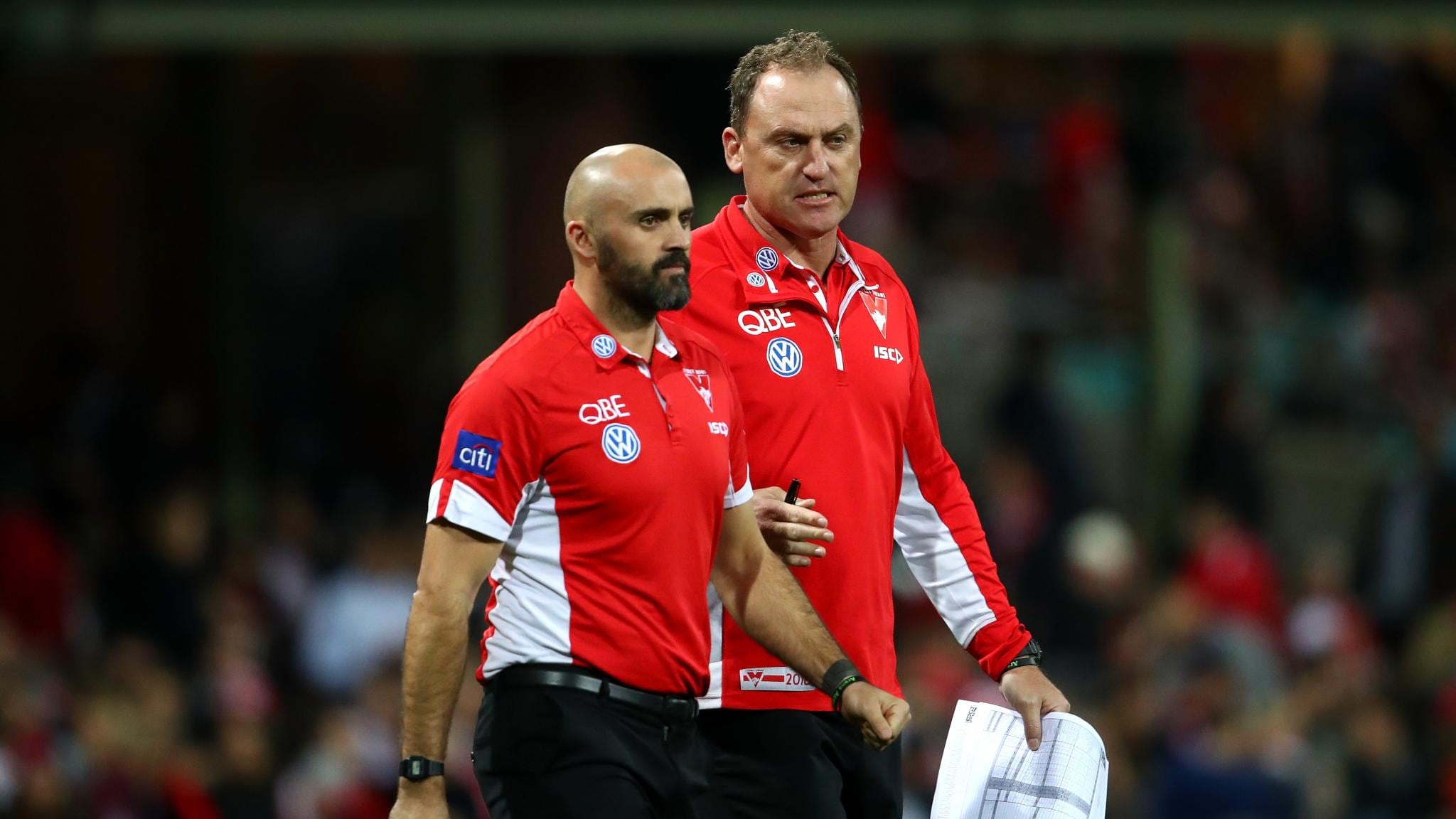 Tim Clarke (Carlton)
Looking for a new gig after parting ways with the Blues. Has held various roles, including being Carlton's midfield coach the last three years and before that spent five seasons at Richmond in a six-year period where he was firstly a development coach and later became the club's inaugural VFL coach in 2014. One source said: "He's one I rate highly, but not for now – he's one for the future."
Difficult to gauge
Brett Montgomery (GWS Giants)
Missed out on the Bulldogs' top job in 2014 that went to Luke Beveridge, and parted ways with the club two years later after six seasons as an assistant. Was also at Carlton for three years. Has worked as Melbourne Grammar's football director since 2017 and was also a GWS opposition analyst this season. Is a graduate of the AFL's Level 4 coaching course and was the 2014 assistant of the year, but the consensus was he needs to return to an AFL coaching staff to put himself back in contention.
Peter Sumich (WA under-18s)
Unsuccessfully put his hat in the ring for the vacant Essendon and West Coast roles in 2007 and 2013 and still harbours an ambition to be a senior coach. Worked for more than a decade as an AFL assistant coach, including as a senior assistant, at the Eagles and Dockers and knocked back the chance to be part of Don Pyke's staff at Adelaide. Sumich, the 2012 AFLCA assistant of the year, is now Western Australia's under-18 coaching coordinator. He started the AFL's Level 4 coaching course, but has yet to complete it.
Peter Sumich has worked with WA's U18s in recent years. Picture: AFL Photos

The young guns
Lenny Hayes (GWS Giants), Sam Mitchell (West Coast), Darren Glass (Hawthorn), Steve Johnson (Sydney), Daniel Giansiracusa (Western Bulldogs), Jared Rivers (Collingwood), Matthew Scarlett (Geelong), Brad Miller (GWS Giants), Tadhg Kennelly (Sydney), Xavier Clarke (Richmond)
Looking ahead
Brendon Goddard (Essendon), Jordan Lewis (Melbourne), Jarrad McVeigh (Sydney), Matt Rosa (Gold Coast), Shannon Hurn (West Coast), Scott Selwood (Geelong), Luke Shuey (West Coast)