TOBY Greene is free to take part in Greater Western Sydney's semi-final clash against Brisbane this weekend, with the Giants superstar fined $7500 for serious misconduct following his scuffle with Western Bulldogs midfielder Marcus Bontempelli.
Greene laid himself at the mercy of the AFL Tribunal on Monday night, entering a guilty plea and issuing an apology to Bontempelli at the witness stand.
However, he wasn't forced to defend himself from speculation that he eye-gouged Bontempelli, with the AFL's legal counsel Jeff Gleeson QC making no submission about what he believed Greene did with his hands during the incident.
Ultimately, his remorse – and a favourable medical report from the Bulldogs that revealed Bontempelli suffered no injury as a result of the incident – saved Greene from a suspension, with the talented forward instead handed a significant fine as a penalty for his actions.
"I'd just like to thank the Tribunal for a fair hearing," Greene said afterwards.
"I apologise to Marcus for my actions. Obviously, it was nervous times there and I'm extremely apologetic for what I did, but I can't wait to get out there this Saturday night."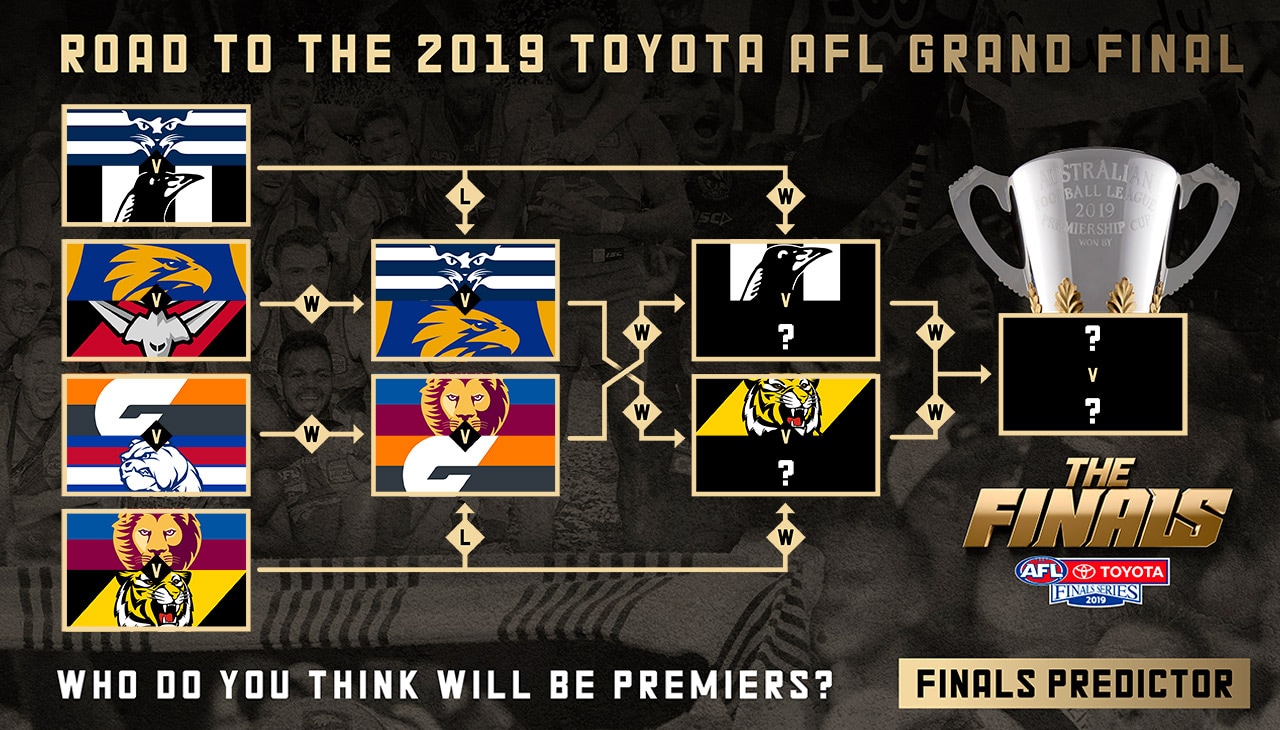 When asked if he would continue playing on the edge following the 17th charge of his career, Greene smiled and said: "I don't know, we'll wait and see what happens."
Greene had been charged with serious misconduct and referred to the Tribunal by the Match Review, having appeared to make contact with Bontempelli's face while pulling his hair amid a lengthy scuffle during Saturday's elimination final between the two rivals.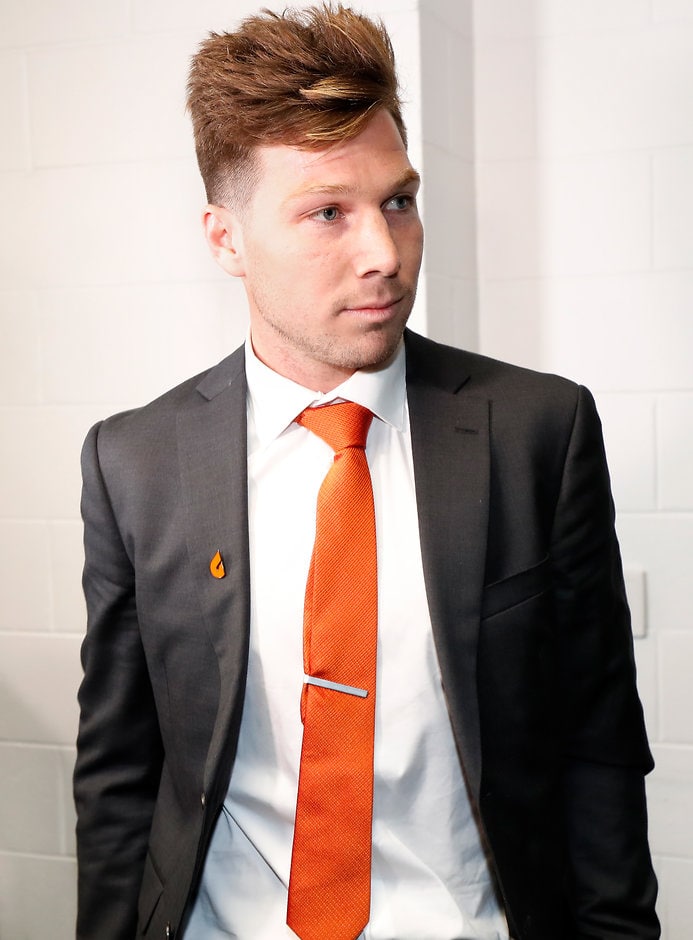 However, while Gleeson there was an "intensity" about the way in which Greene approached Bontempelli, he wasn't able to make an exact submission about the Giants star's intentions when his hands appeared to touch his opponent's face.
Instead, he described the incident as Greene "making contact with (his) forearm and hands to Bontempelli's head" and "the pulling of Bontempelli's hair", with the Tribunal told to disregard speculation about an apparent eye-gouge.
Gleeson did describe the incident as "unsportsmanlike conduct", saying Bontempelli was at a disadvantage and "in a position of vulnerability" as he was pinned by the legs of Greene.
He subsequently argued for "one of the more significant fines" handed out by the Tribunal, but said the incident "fell short of warranting a suspension sanction" due to Greene's guilty plea.
INDICATIVE DRAFT ORDER Dons, Dogs locked in, Giants' double win
Greene had earlier been called as a witness, where he said he was reacting to what he believed was a dangerous tackle on teammate Brett Deledio.
He also provided a statement that said: "My actions were a reaction to an incident that occurred in the tackle ... looking back on the incident I understand I overstepped the mark in my remonstration. I am extremely apologetic if there was any harm done to Bontempelli."
The Tribunal then deliberated for 12 minutes, before handing down the sanction of a $7500 fine.
TOBY'S TRACK RECORD
Total: 17 charges
Suspensions: Six matches
Fines: $26,350
2012: Made ineligible for the NAB AFL Rising Star after he was suspended for one match for an ugly bump on Brisbane veteran Jed Adcock.
2012: Fined $1200 for his role in a melee during Greater Western Sydney's clash with Melbourne.
2013: Cops a $1950 fine for making reckless contact with an umpire in a game against Gold Coast.
2014: Was fortunate to walk away with a one-match suspension for striking Adelaide midfielder Richard Douglas, with the offence classified as a level-three sanction.
2014: Fined another $1200 for engaging in a melee, this time against the Western Bulldogs.
2015: Hit with a $1500 fine for spitting in the direction of Richmond midfielder Anthony Miles.
2015: Another year, another $1500 fine for engaging in a melee, this time against Fremantle.
2016: Fined $1000 for misconduct, having pushed Port Adelaide youngster Brendon Ah Chee into a fence.
2017: Hit with a $1000 misconduct fine in the pre-season, having given Sam Wright a slap to the face late in the game.
2017: Fined $1000 for striking Port Adelaide midfielder Dan Houston, with the charge graded as low impact to the head.
2017: Hit with a two-match striking suspension after clipping Western Bulldogs midfielder Caleb Daniel with an extremely late spoil attempt.
2017: Forced to serve another two-match suspension after striking Richmond defender Alex Rance to the jaw with a jumper-punch.
2017: Controversially offered a $1500 misconduct fine for his 'Jackie Chan' kick to the face of Western Bulldogs forward Luke Dahlhaus.
2018: Fined $2500 for misconduct, having appeared to drop his knee into Sydney midfielder Isaac Heeney during their elimination final.
2018: Fined another $2500 for misconduct the very next week during a semi-final against Collingwood, where he was involved in a back-and-forth with midfielder Taylor Adams.
2019: Slapped with a $2000 fine for striking, having handed Melbourne midfielder Clayton Oliver a tummy tap in an off-the-ball incident.
2019: Handed a $7500 fine for serious misconduct, having appeared to make contact with the face and hair of Western Bulldogs star Marcus Bontempelli during a lengthy scuffle.