ST KILDA will consider approaching the AFL for a priority pick in this year's NAB AFL National Draft after a season ravaged by unforeseen player setbacks.
While extra assistance has traditionally been made as a result of on-field performance, the new criteria - introduced in 2012 - also takes into account excessive injury rates.
BARRETT Why the Saints must consider a former club great
The Saints have this year been without first-choice trio Dylan Roberton (heart), Paddy McCartin (concussion) and Jack Steven (mental health) for much of the season.
Dylan Roberton hasn't been seen since this year's JLT Community Series. Picture: AFL Photos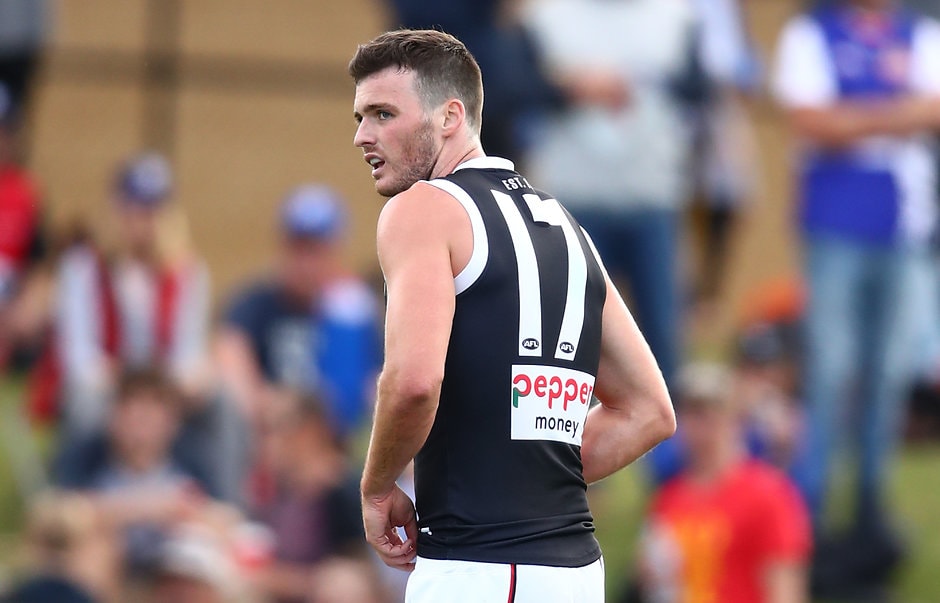 When asked about the prospect of approaching the AFL for a priority pick on Thursday, Saints head of football Simon Lethlean said it was a conversation worth having.
"It's an interesting scenario, we've also got Billy Longer and Lewis Pierce (out through concussion)," Lethlean told SEN.
"We've certainly got some unusual circumstances that don't relate to soft tissue and other injuries that could have a significant effect on our TPP (Total Player Payments) and our ability to manage our list as well as you could for reasons that are a bit out of our control.
Simon Lethlean and Paddy McCartin in May this year. Picture: AFL Photos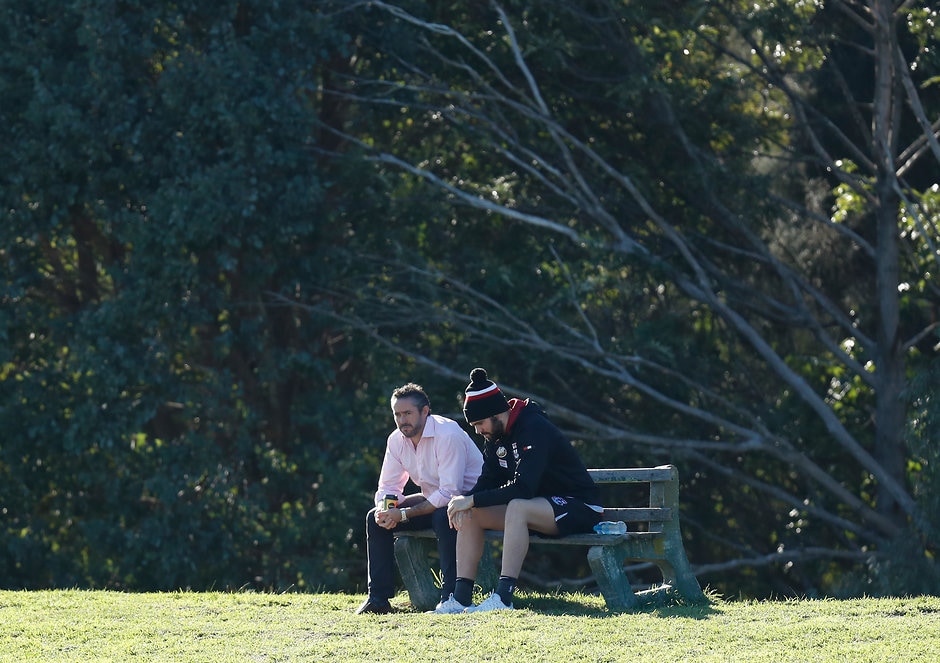 "We'll certainly have conversations internally with the AFL about how that looks for us going forward. I think that's a fair question to raise."
When asked about the Saints' chances of landing a priority pick, AFL football operations manager Steve Hocking told SEN it was in the club's hands to make the first approach.
COACH KILLERS The six steps down to Richo's end
New priority pick rules were founded in 2012, leaving the discretion at the hands of the AFL Commission.
In that time, only Brisbane in 2016 has been awarded an additional pick. The Lions won a combined seven games during the 2015 and 2016 seasons.
St Kilda won four matches in 2018, with six victories on the board this season with as many matches to go, and will enter 2020 with a new senior coach after parting ways with Alan Richardson on Tuesday.
As revealed by AFL.com.au, Gold Coast is also set to request the No.1 pick in this year's national draft.