FORMER Docker and Sun Harley Bennell underwent surgery on his troublesome right calf in Brisbane last week as he bids to keep alive his AFL career.
Bennell officially parted ways with Fremantle a fortnight ago – after just two senior games in four seasons – but he hopes this latest operation will enable him to play consistently at the highest level.
The 26-year-old, who played 81 matches for Gold Coast, is back in Perth but will travel to Queensland again in the coming weeks to have further surgery on his left calf.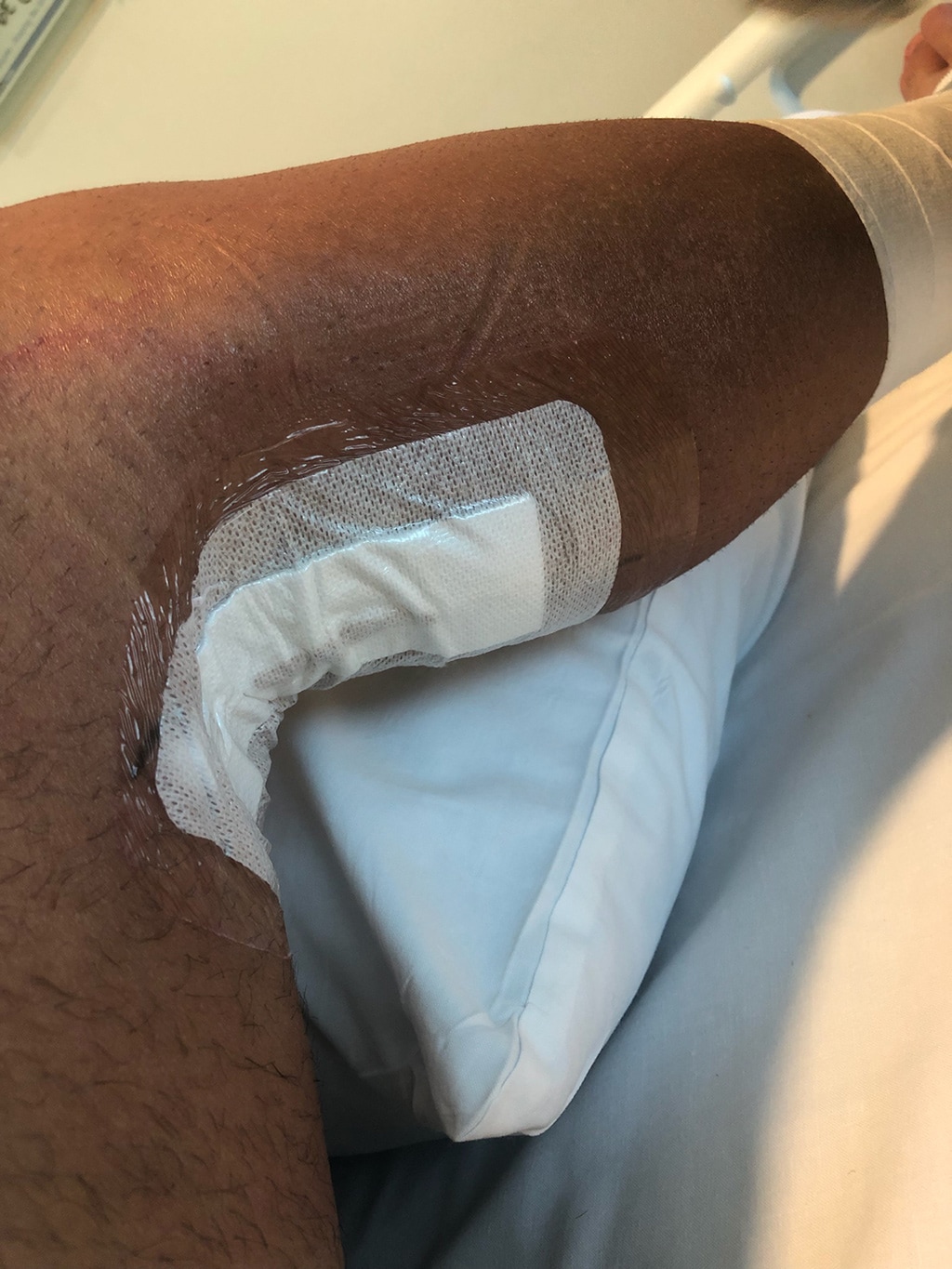 Renowned Geelong-based sports physiotherapist Peter Stanton, who helped remedy star Cat Tom Hawkins' back problems, is working closely with Bennell to solve his longstanding calf issues.
Stanton held leading roles at AFL clubs Brisbane and Geelong, was at the Australian Institute of Sport for a decade, attended three Olympic Games, and is considered a calf guru.
Bennell's surgery last week identified a nerve issue and involved removing muscle that was scarred and causing problems.
The operation was deemed a success.

Bennell previously sought treatment in Germany with world-leading expert Dr Hans-Wilhelm Muller-Wohlfahrt in 2016, and also worked with a ballet physiotherapist last year.
He was adamant after his Dockers exit that he wanted to find a third AFL club to extend his career into a 10th season, and his form at WAFL level suggested he still had plenty to give.

"I'm not retiring at this stage," Bennell said at the time.
"I'm going to work really hard on rehabbing my calf injury with a view to giving myself the chance to have another crack at playing for an AFL club.
"I firmly believe that I am capable of getting back out there and playing at the highest level." - Harley Bennell
The history of Harley Bennell's calves
Sunday, March 2, 2014 – Bennell plays a pre-season game for Gold Coast against Collingwood but a problematic calf issue means he doesn't return, via the NEAFL, until April.
Pre-Christmas, 2015 – Suffered a calf injury and has 'ongoing calf problems' during the pre-season.
Saturday, March 19, 2016 – Calf strain while playing for Peel Thunder. Picked up 23 disposals and slotted four goals in that display.

Friday, November 18, 2016 – Left calf strain at training, which was then considered his 'good' calf.
Sunday, December 10, 2016 – Bennell leaves for Munich, Germany, to consult with world-renowned soft-tissue expert Dr Hans-Wilhelm Müller-Wohlfahrt for his problematic calves.
Tuesday, April 4, 2017 – Another left calf injury. Initially diagnosed as a minor tear but further scans showed it was more serious than first thought. Had yet to resume full training before that setback.

Wednesday, February 14, 2018 – Grade one tear in his left calf while training with Peel.

Saturday, June 2, 2018 – Calf tightness in his fourth-straight game for Peel. Sat out the second half of the clash with Claremont.
Saturday, July 28, 2018 – Left calf injury while playing for Peel. Pulled up short early in the last quarter after a 27-disposal and two-goal effort against West Perth and went to the bench, but eventually returned to the field.
Saturday, August 18, 2018 – Calf injury while playing for Peel in the second half of a match against Claremont, attempting a comeback after three weeks on the sidelines.

Week of January 21, 2019 – Bennell experiences calf tightness during a pre-season training session.

Friday, February 8, 2019 – Bennell strains a calf while training.
Tuesday, April 16, 2019 - Bennell experiences calf soreness at the end of training. An ultrasound showed no abnormalties, but an MRI confirmed he had re-injured his right calf.
Saturday, June 23, 2019 - Bennell suffers a 'significant right calf tear' early on in his fourth straight WAFL game as he was closing in on an AFL recall.
Week of July 22, 2019 - Bennell undergoes surgery in Brisbane with renowned Geelong-based sports physiotherapist Peter Stanton.