Stewart Willey founded the Youth Development Unit Football Club in Tennant Creek 15 years ago as a way to empower young indigenous men to become responsible and active role models. For his tireless work in a variety of roles at the football club and in the community, Stewart has been recognised as a runner-up of the 2019 Swisse Best Off Ground Award.
COACH, team manager, administrator, selector, off-field mentor – enough roles to keep five dedicated people busy at a grass-roots football club, let alone one.
But Stewart Willey is a jack of all trades at the Youth Development Unit (YDU) Football Club in Tennant Creek in the Northern Territory.
A remote town of about 3000 people, with roughly half of those indigenous, Tennant Creek is situated on the Barkly Tablelands, 500km north of Alice Springs and 1000km south of Darwin.
Willey was the driving force behind YDU being formed in 2004 and he's played a pivotal role in the club's existence since.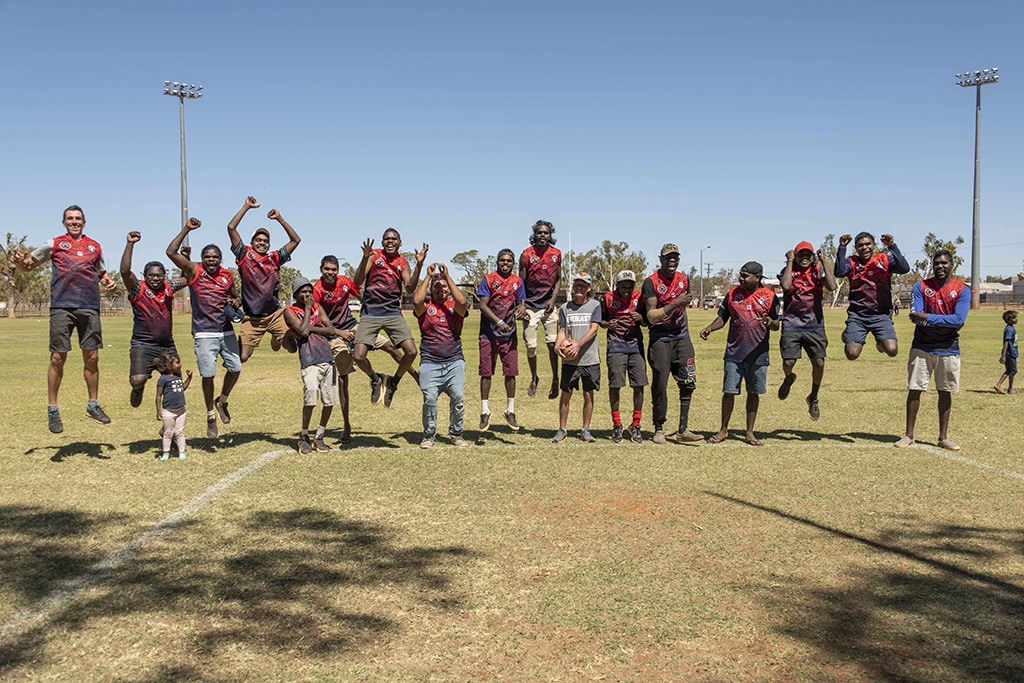 After the club didn't have the numbers to field a senior team last year, Willey started this season as the club's senior coach to add to his responsibilities of coaching the under-13s and under-15s.
Not to mention, filling plenty of other crucial off-field roles, including team manager, administrator, selector and off-field mentor, that have enabled the club to field three teams this year.
As senior player Daniel Ryan noted in his nomination, "Stewart demonstrates what one quiet, hard-working, unassuming man can achieve through football in a remote town."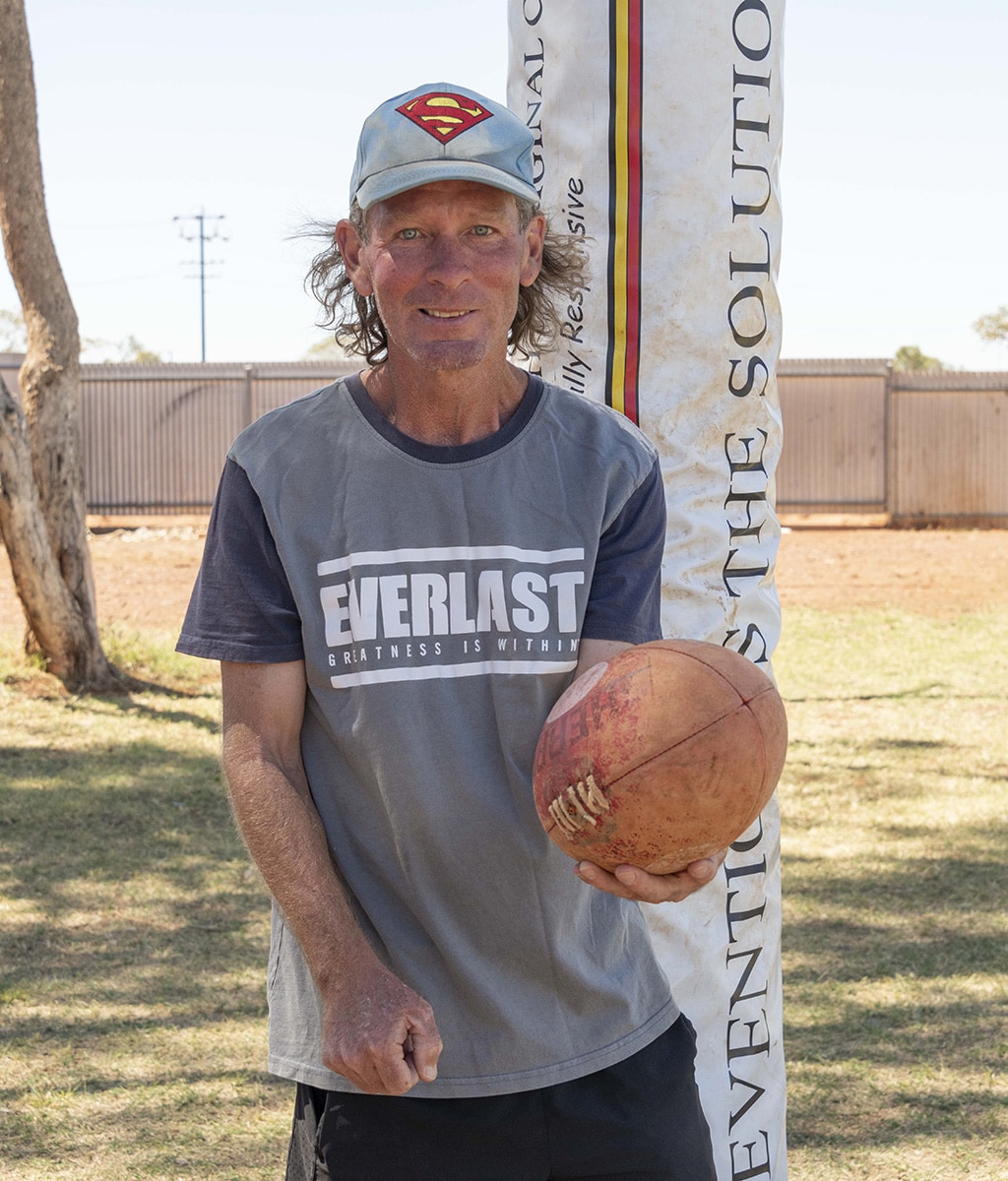 Willey was able to hand coaching duties of the senior side over late in the season after helping one of the players gain his coaching accreditation.
"He was able to empower one of the older fellas to do his coaching course and supported him," Ryan said.
"He did his coaching course two weeks ago, so was able to coach the last two matches, one of them was a final.
"That was certainly a good story given it didn't look like there was going to be a team at the start of the year."
After not fielding a team at all last year in the AFL Barkley A-grade competition, YDU finished fourth in 2019 with seven wins and five losses, narrowly losing their elimination final to Eagles by four points.
Ryan said the football club has provided a positive impact on the community.
"It builds spirit because there's just a lot of sadness up this way," he said.
"It gives these guys a bit of hope and gives them something to get out of bed for, gives them something to keep for and gets them working together.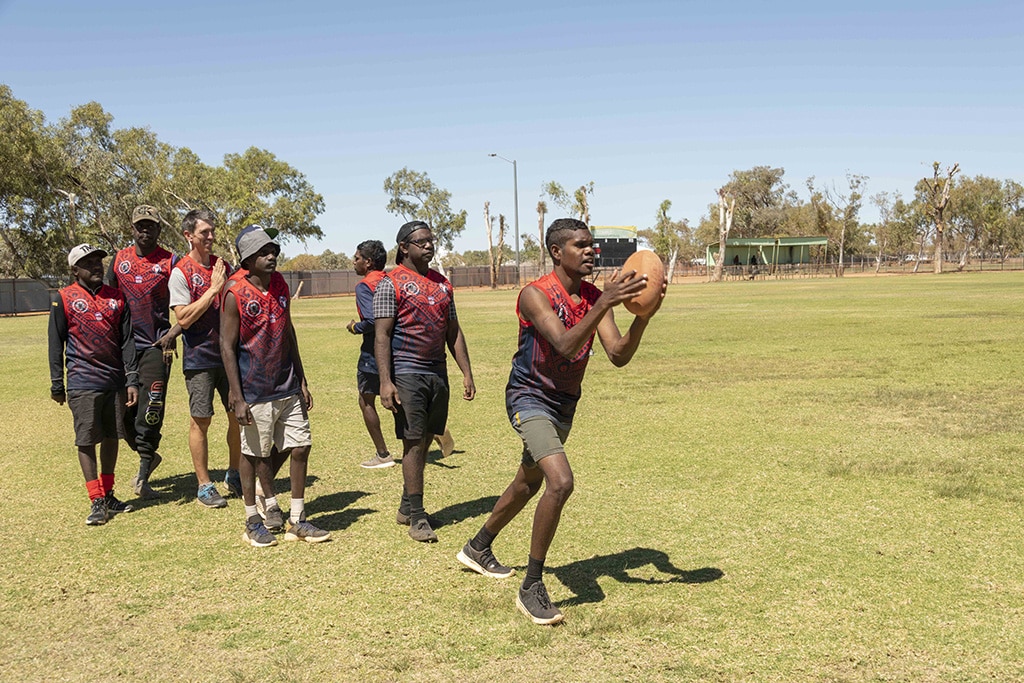 "They're very unique challenges and it's given me a pretty amazing outlook of it all and hats off to Stewart for everything that he's done."
Willey's work in the community was recognised in 2014 at the NT's first human rights awards, winning the youth award for his work with at-risk indigenous people in his role as the chairman of the Barkly Youth Service Providers.
2019 Swisse Best off Ground Finalists
The Swisse Best Off Ground Award celebrates local footy's unsung heroes who play a starring role behind the scenes, and Fox was chosen as the winner from 993 nominations. Here are the 10 finalists:
Brooke Fox (winner), Eastern Devils Football Club (read her story here)
Gerard Ilsley (runners-up), Eaglehawk Football Netball Club
Stewart Willey (runners-up), Youth Development Unit (YDU)