Best 22 – round one
B: Alex Witherden, Harris Andrews, Darcy Gardiner
HB: Luke Hodge, Dan McStay, Sam Mayes
C: Hugh McCluggage, Jarrod Berry, Charlie Cameron
HF: Allen Christensen, Josh Walker, Lewy Taylor
F: Mitch Robinson, Eric Hipwood, Cam Rayner
Foll: Stefan Martin, Dayne Beams, Dayne Zorko
I/C: Daniel Rich, Ryan Lester, Ryan Bastinac, Nick Robertson
Emerg: Jacob Allison, Tom Bell, Rhys Mathieson, Jack Payne
Fans' season previews: Brisbane
2017 best and fairest top three
1. Dayne Zorko
2. Dayne Beams
3. Tom Rockliff
Injury list
Not a lot of problems to date, with just young defender Sam Skinner (ACL) and versatile Marco Paparone (back) the only players unavailable for round one. Skinner is progressing quicker than expected and could be back mid-season, while Paparone is running strongly following surgery and could return to start the NEAFL season.
The big questions
What impact will Luke Hodge have?
Without playing a game, Hodge has already been an asset. His leadership for the young Lions has been invaluable on the training field and should be even more pronounced come game-time. However, the on-field impact may be dictated by how his 33-year-old body copes with the rigours of another season. Fifteen games and fast-tracking the development of Andrews, McStay, Witherden and co. would be a huge win.
Will the defence continue to improve?
Despite conceding three goals less than they did in 2016, the Lions still owned the leakiest defence in the AFL last season. Although not purely a 'back six' issue, Hodge's organisational skills should help, while more speed in the forward line and midfield should put more pressure on opposition entries. The 'against' figure needs to be closer to 100 than last year's 114.
Can Eric Hipwood carry the forward line burden?
It's a big ask for a 20-year-old who has played just 30 games, but Hipwood has the talent. While Chris Fagan won't expect miracles (or even big bags of goals), the wiry Hipwood will attract the best defender every week and needs to be a reliable focal point. He'll get support from either Josh Walker or Dan McStay in the air, and a bevy of midfielders and small forwards at ground level.
Eric Hipwood will be the Lions' No.1 forward. Picture: AFL Photos
Look for…
More zone defence. In Fagan's first season the Lions played predominantly man-on-man. However, late in the year they had periods of playing a zone and squeezing higher up the ground. This gave the coaching staff some evidence to show the players of what did and didn't work. Now, with a full pre-season of training it, the Lions will implement a zone from season's start.
Who they play
When you're coming from the bottom, no draw looks favourable, but the first month is particularly tricky. Matches against would-be finalists St Kilda and Melbourne, followed by trips to Port Adelaide and premier Richmond is a tough start. However, if the Lions can weather that, they get four home matches out of five – broken by an away game against lowly North Melbourne – mid-season to gather some momentum.
Fantasy cash cow
The Lions are loaded with young talent but perhaps their best value comes from an older head. After missing the past 18 months with successive collarbone breaks, Allen Christensen ($331,000) is back. The clever half-forward/midfielder has had an excellent pre-season and is a sure-fire bet to play from the start of the season. He'll spend a good amount of time onball, so expect the disposals and goals to flow and the Fantasy points to tick over.
Sudden impact
Hodge will play when he's fit but will also be rested intermittently. Charlie Cameron will mix time between half-forward and the wing and adds serious pace to a team that is getting quicker and quicker. No.1 draft pick Cam Rayner should be given plenty of chances, while lightning quick Zac Bailey should also get a run. Watch for hulking young defender Jack Payne to be given a chance if there's any injuries to the club's key position players.
Expect Charlie Cameron to hit the ground running. Picture: AFL Photos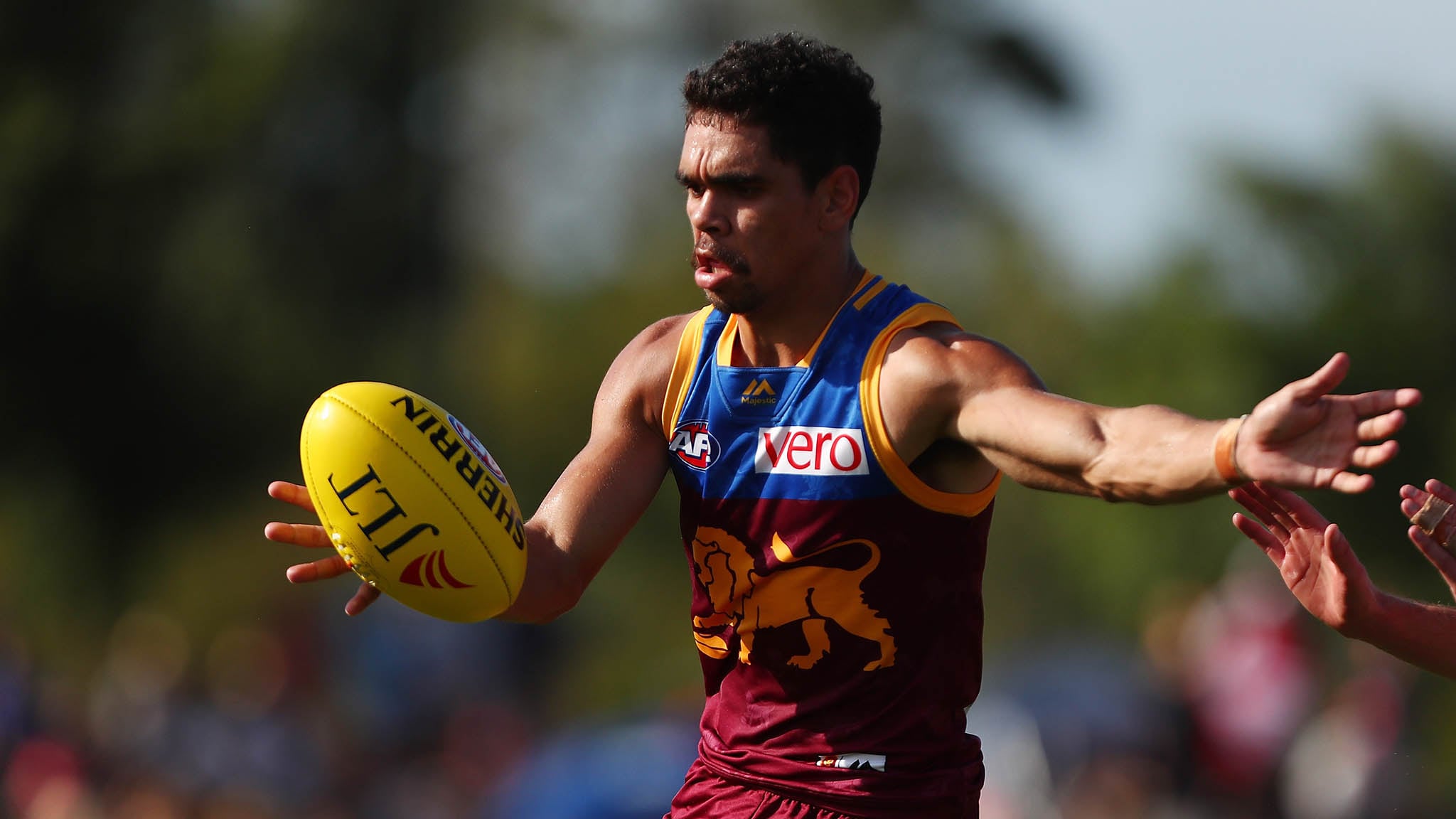 It's crunch time for…
Josh Walker. After an inconsistent first 18 months at the club, the former Cat had a superb second half of last season, mixing time between key forward and key back. However, he's out of contract at season's end and despite a lack of talls on the list, will have pressure from draftees Jack Payne and Connor Ballenden to keep his spot.
Pressure rating on the coach
It's all cool. Chris Fagan made big strides last year, improving his team in most facets. More of the same will be expected in 2018.
The 2017 habit the Lions must kick…
Getting smashed at contested footy. There's a few problems to fix, but most of them start here. They won the count just four times last season – and drew it once - and it led to four of their five wins.
The Lions will have a good year if…
Their young players continue developing. McCluggage, Berry, Witherden, Hipwood and Mathieson will play plenty of games, while Rayner, Cox, Allison and Bailey should also get their fair share. They'll be inconsistent, but they need to keep improving.
They're in trouble if …
The two Daynes – Beams and Zorko - spend extended time on the sidelines. With such an inexperienced team, the best players need to remain healthy. Beams and Zorko were not only incredible last season, but durable. They need to be again in 2018.
Check out all the season previews
Pass mark
Hard to judge improvement on the number of wins, although five last year should progress to eight or nine. If they tighten the defence towards 100 points a game and the percentage moves to 90 rather than 80, the wins should take care of themselves.
AFL.com.au predicted ladder finish: 15th
Player Ratings star
Dayne Zorko, 6th. After winning back-to-back best and fairests, Zorko went up a notch last year. Spending more time in the midfield, he averaged 25 disposals, kicked 31 goals and rose from 10th to sixth in the Schick AFL Player Ratings.