RICHMOND spearhead Jack Riewoldt has been unsuccessful in overturning a misconduct fine following an awkward chicken wing tackle on Melbourne's Bayley Fritsch last week.
As a result, Riewoldt's fine has been raised from $1000 to $1500.
"The fine is still a substantial amount, but I feel like I'm definitely a really fair player," a clearly frustrated Riewoldt said after his hearing.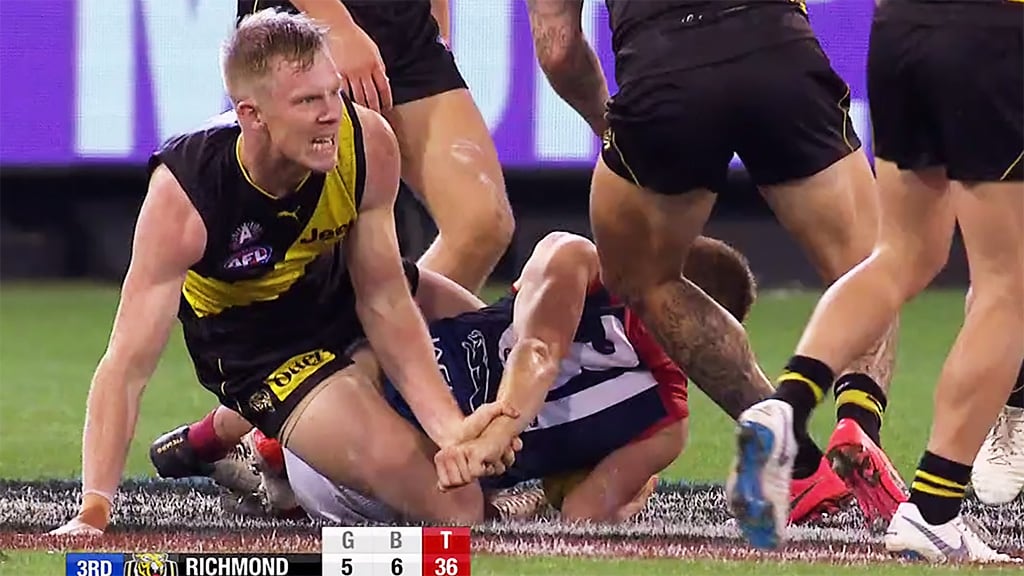 WHO MAKES FINALS? Do the 2019 Ladder Predictor
"I've sat on the Laws of the Game Committee for two years and I feel like I play the game in the right ethos.
"Understandably, I'm really disappointed with how it has gone."
Riewoldt denied that his actions were 'unacceptable', saying he was attempting to prevent Fritsch from distributing the ball until the moment he saw the umpire pay a free kick.
The AFL's legal counsel, Jeff Gleeson QC, said the action of Riewoldt pushing the arm of an immobilised Fritsch backwards should be deemed as "unsportsmanlike" conduct.
FREE AGENTS LIST Who is in this year's pool?
However, Richmond argued that the lack of a reaction from Fritsch or any of his Melbourne teammates proved crucial in determining the minor nature of the offense.
The Tribunal then deliberated for 14 minutes, before reaching its guilty verdict.
Despite its unsuccessful appeal at the Tribunal, Richmond will not be sanctioned a further $10,000 from the AFL due to only attempting to challenge a financial penalty.
Riewoldt is set to miss the next two months due to a knee injury sustained during the game.