THIS year's Dreamtime at the 'G will hold even greater significance for Richmond star Daniel Rioli.
The Tigers will run out in a special guernsey designed by Rioli and his parents for the clash against Essendon on May 25.
The jumper features the Rioli family totem, the turtle, and represents the exciting forward's Tiwi Islands upbringing.
WHO MAKES FINALS? Do the 2019 Ladder Predictor
Working alongside his parents Belinda Punguatji and Bradley Rioli to design the Dreamtime guernsey was a dream come true for the 22-year-old.
"The design process with mum and dad was a bit frustrating but so exciting at the same time, we were up and down because it's such a big thing," Rioli told the club's website.
Rioli's mother Belinda Punguatji works on the jumper. Picture: Richmond Football Club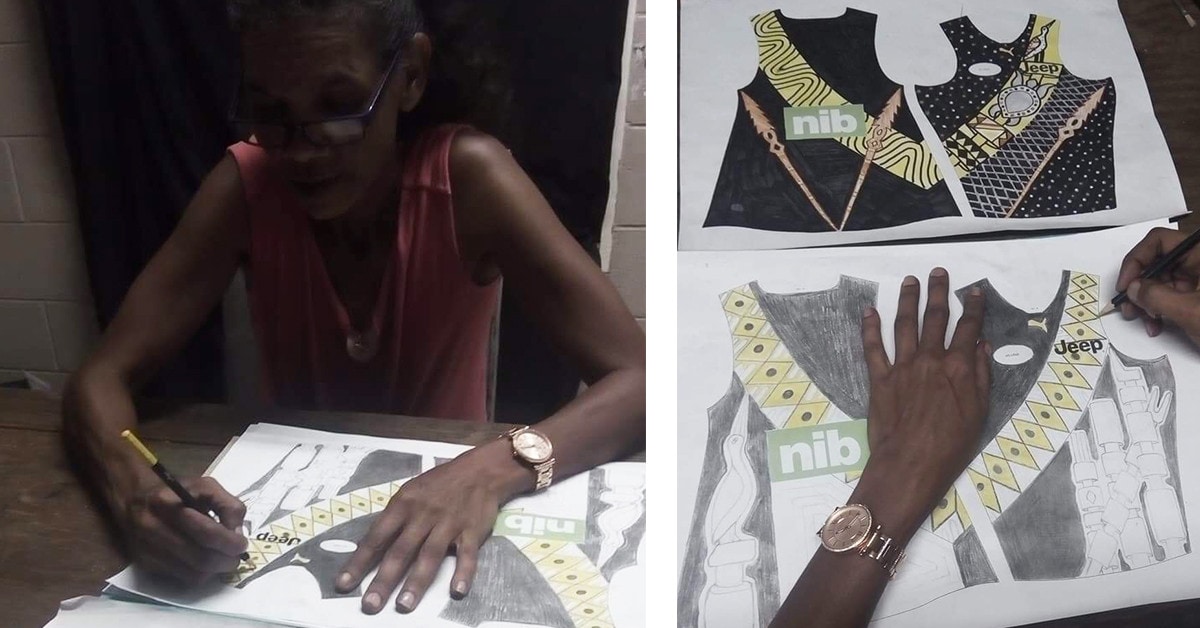 "I went home for Christmas and mum and dad, who are the artists of the family, were able to start drawing it along with my ideas."
Rioli described the entire process as "really satisfying" and "so special".
"The turtle is my totem which goes way back, it's very special to me so I wanted it included twice on the jumper, it's the dreaming and spirit animal of the Rioli family," he said.
The turtle sits on a Pukumani pole, which represents the people of the Tiwi Islands, and the bird atop the pole is native to Tiwi.
"I have no idea how dad got good at drawing, but he did all the dot paintings around the jumper, which is a big part of Aboriginal culture, the colouring's are iconic to the Tiwi Islanders' style of artwork," he said.
FREE AGENTS LIST Who is in this year's pool?
"The spears on the reverse are similar to those my friends and I used to go hunting with and traditionally into battle, they represent men, and power."
Find In the Game on Apple Podcasts, Google Podcasts or Spotify
Rioli, who had a breakout 2017 season as Richmond strolled to the premiership, has had a relatively subdued start to the season with five goals from six appearances.
He missed last year's Dreamtime clash after breaking his foot in the Grand Final, but featured in the previous two editions.
"I still pinch myself about being able to (play in Dreamtime) and in front of Aboriginal people, you feel so pumped up before the game knowing that all your brothers and cousins are watching," he said.