THE AFL has announced an $18 million, three-year boost for Victorian country football but has been forced to explain why it has taken so long to act as country clubs have found it increasingly difficult to survive.
On Tuesday, the League revealed a significant chunk of the funding would flow from the abolishment of AFL Victoria affiliation fees, saving country clubs $3.22 million a year.
The biggest beneficiary will be AFL Goldfields, which includes the Ballarat and Maryborough-Castlemaine leagues in central Victoria and stands to save $471,097 a year, scaling down to AFL Sunraysia (Mildura and the north-west corner of the state), which will no longer have to pay $61,404 in fees.
The Minister for Tourism, Sport and Major Events Martin Pakula with AFL chief Gillon McLachlan. Picture: AFL Photos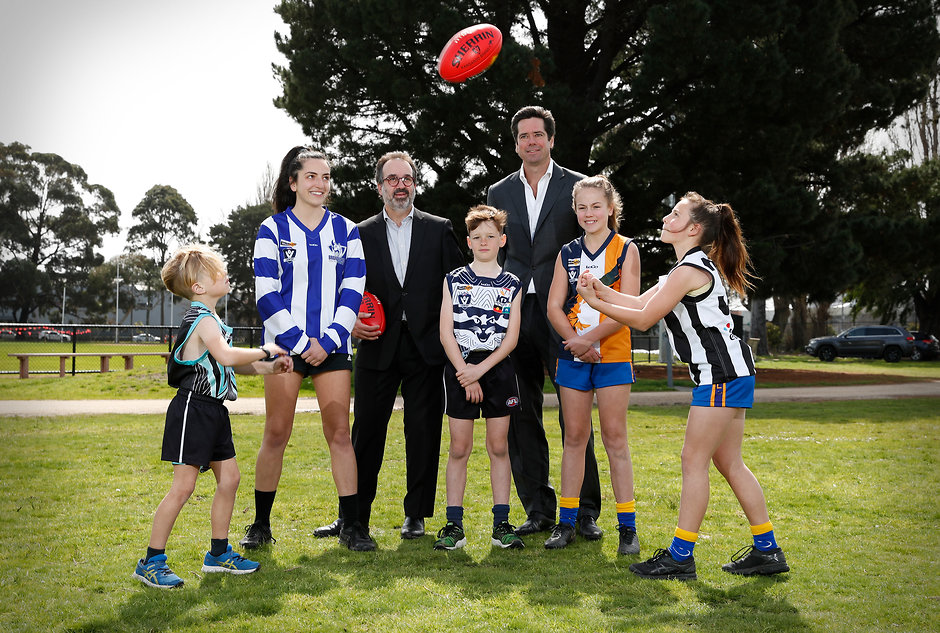 Umpire registration fees will also be scrapped, while the cost of club apparel will be reduced considerably.
As part of the arrangement, $950,000 will be made available to help club volunteers through digital and in-person support with administration, policy and breaches involving safeguarding children, social media and vilification.
Almost $2 million will also be dedicated to a strategic community investment fund and village hubs, which will assist club needs and work towards aligning schools with community and AFL clubs.
In announcing the investment at Ballarat Football League club Bacchus Marsh, AFL chief executive Gillon McLachlan said it would lay the foundation for a strong future for country football in Victoria.
The best seat at the Tarwin Lower Recreation Reserve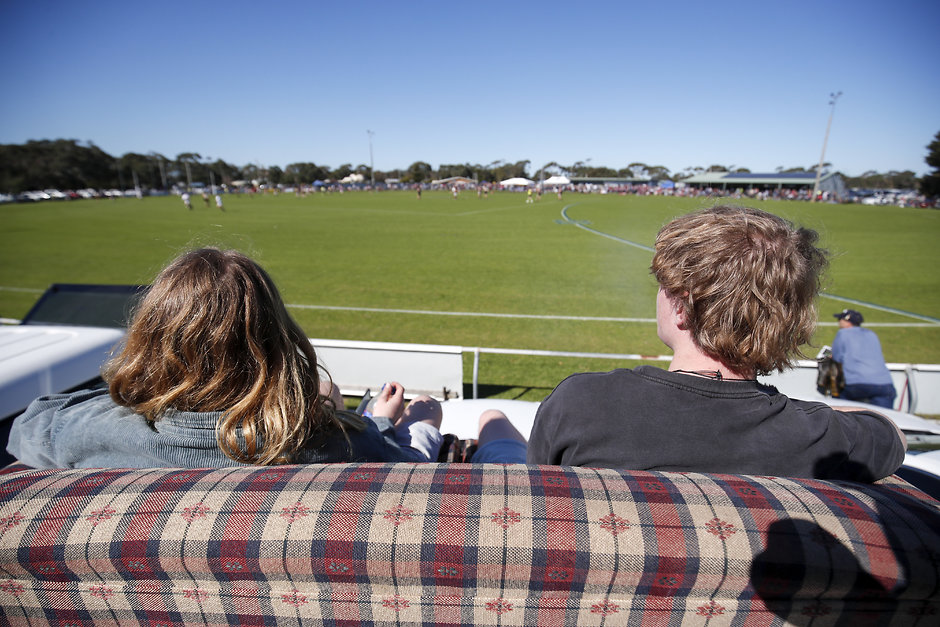 Describing community football as "the cornerstone of our game", he said the funding had been a direct response after "hearing loud and clear" the need to make community football more affordable for clubs and to support volunteers.
"We understand the challenges faced in Victorian country football communities, especially with a change in demographics and community expectations, so it's vital we continue to invest our support into volunteers, coaches, players, facilities and umpires who are the lifeblood of regional communities," he said.
Given country clubs have been crying out for help for a number of years, McLachlan was asked why such assistance hadn't been provided sooner.
"Part of it is the AFL being in a position to do it. Part of it is really getting a clear understand of where the money should go, because we have been investing in different areas. But this targets the two major call-outs today – it's about affordability and it's about helping volunteers. That's what's clear where we need to go now," he told reporters.
He hoped the initiative would save clubs and leagues from folding or amalgamation, "helping them survive and helping them thrive".
Foster players celebrate their premiership win.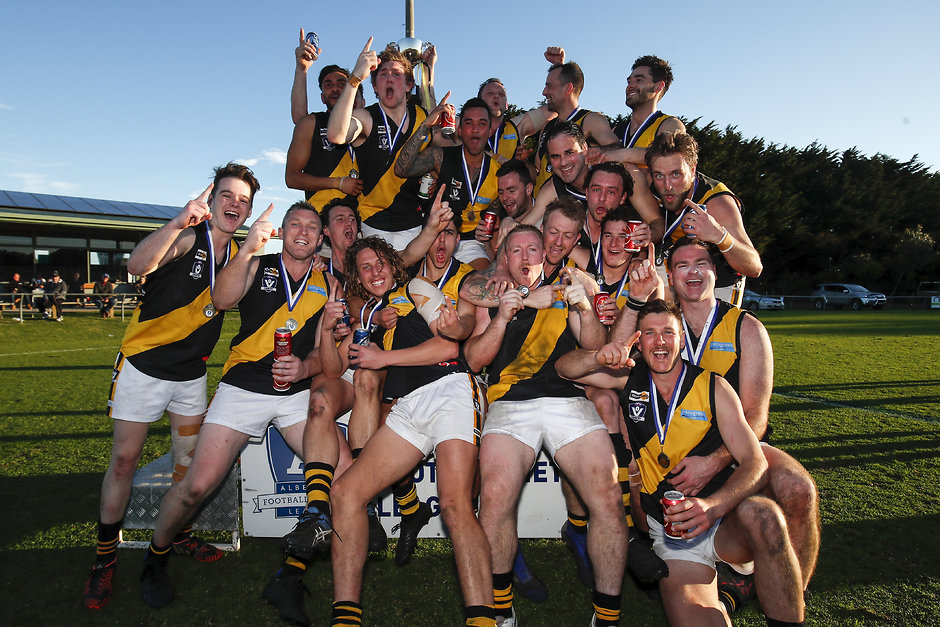 With the AFL splashing money on its latest franchises Gold Coast and Greater Western Sydney, and also playing games in China, country clubs had become disenchanted, believing they were a low priority for the League. But McLachlan disagreed.
"We're managing a lot of different things at the AFL and if you're not growing the top line, we're not able to make these investments. Part of our job is to balance it all together," he said.
"Today addresses some emerging needs in regional Victoria which have been reasonably recent in a lot of areas. People can debate timing but we're here investing in regional football …
"I've been really clear from day one that our game doesn't exist without community football, without strong community clubs, without volunteers.
"This is in response to clear calls recently that regional community is hurting as demographics change and communities change. It's a very direct response and I think it's a great announcement."
The Victorian state government will provide almost $1 million over the three-year period.
McLachlan cited the example of the Bacchus Marsh club, which would next year save more than $10,000 in affiliation fees alone.
He also thanked the 50,000 volunteers across regional Victoria and all those around Australia for their sacrifice, dedication and commitment to the game.
Total savings based on removal of affiliation fees
| | |
| --- | --- |
| REGION | TOTAL SAVINGS |
| AFL Barwon | $ 404,010 |
| AFL Central Murray | $ 73,607 |
| AFL Central Victoria | $ 229,480 |
| AFL Gippsland | $ 284,662 |
| AFL Goldfields | $ 471,097 |
| AFL Goulburn Murray | $ 210,207 |
| AFL North East Border | $ 235,230 |
| AFL Outer East | $ 397,359 |
| AFL South East | $ 450,743 |
| AFL Sunraysia | $ 61,404 |
| AFL Western District | $ 254,886 |
| AFL Wimmera Mallee | $ 80,237 |