THE SOUTH Australian and West Australian clubs look set to get their wish for greater access to indigenous draft prospects under likely changes to the Next Generation Academy model.
The AFL has been working on tweaks to the NGA system for close to a year, with changes expected to be detailed to clubs imminently.
The League's head of talent, Tristan Salter, addressed club recruiters this week during the under-16s boys and under-18 girls championships on the Gold Coast, which followed a recent meeting of football managers.
SA product Izak Rankine in action for Gold Coast. Picture: AFL Photos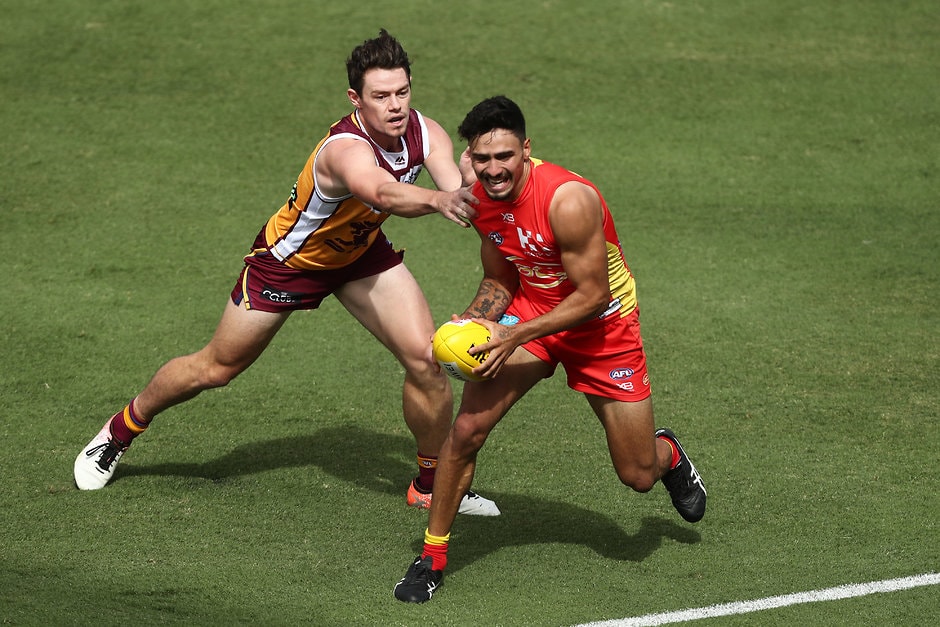 Clubs were told it is likely Adelaide, Port Adelaide, West Coast and Fremantle will gain priority access to indigenous prospects in metropolitan regions after pick No.40 of the NAB AFL Draft.
The clubs have so far only had access to indigenous players living in rural and remote areas.
However, the players with multicultural backgrounds who fit the NGA criteria and live in metropolitan areas are available to be developed and selected in their states.
The move would allow more players to be included in the clubs' respective NGA programs.
Find Road to the Draft on Apple Podcasts, Google Podcasts and Spotify.
If a rival club wanted to select the player before pick 40, they would get access to them under current rules as though the player is part of the open pool.
But clubs believe under the revised system, if a rival was keen on the player from pick No.40 onwards, they would have to go through the father-son and Academy bidding process.
For instance, using last year's draft as an example, Izak Rankine, who was pick No.3 from West Adelaide, and Ian 'Bobby' Hill, who was pick 23 from Perth, would not have qualified because the indigenous pair were selected before pick 40.
MCG DEBUT Bobby Hill to play his first game against Tigers
But if Hill had slipped past pick No.40, he would have been eligible to join one of the West Australian clubs as an NGA player (depending how the areas were split).
GWS forward Bobby Hill, an indigenous player from WA. Picture: AFL Photos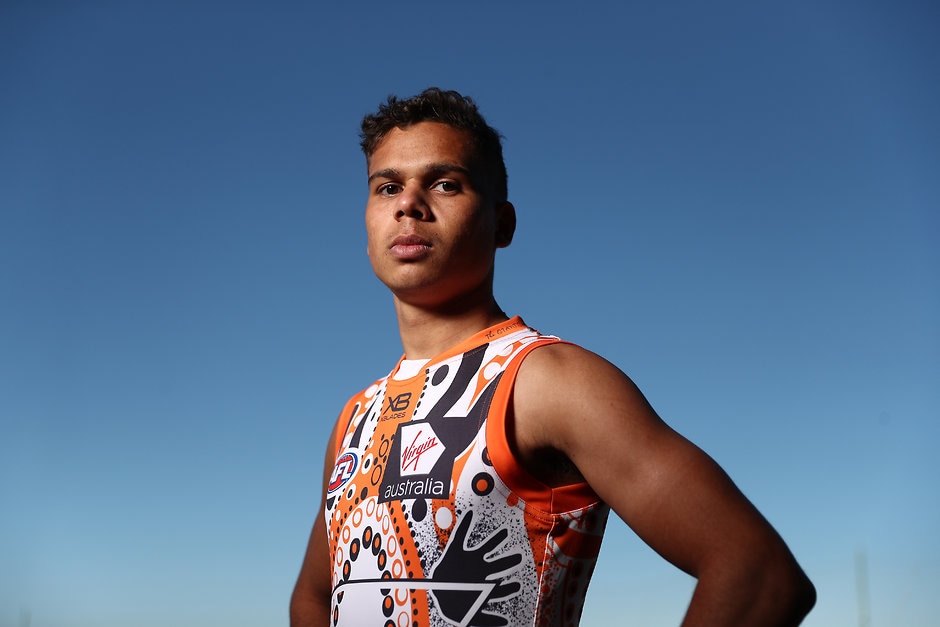 Full details are yet to be clarified to clubs, but the change is not expected to come into effect until 2020. The AFL is mindful of protecting the first two rounds of the draft from further compromise.
West Coast last year put forward the proposal on behalf of the four clubs, arguing that all indigenous and multicultural prospects in Victoria are tied to clubs under the NGA system but not those in SA and WA.
There is also a view that the possible changes to the NGA system should see further areas of the states opened up for more development.
Former Carlton great and football manager Andrew McKay has been leading a review of the NGA system, with criteria expected to be stricter before a club gets access to top talents at the draft.
Darwin was not allocated to any club under the first iteration of the NGA establishment due to its higher number of top indigenous talents.
However, the AFL is understood to be discussing with clubs whether it should be included as a region for one or more clubs to develop.