DARK thoughts of his AFL dream being shattered only briefly entered Kieren Parnell's mind after the second of his knee reconstructions in as many years in mid-2017.
Few people would have blamed him if those concerns lingered, given what had transpired to that point.
Fourteen months earlier, aged 17, Parnell was preparing to play in the Northern Territory Football League's Premier League Grand Final.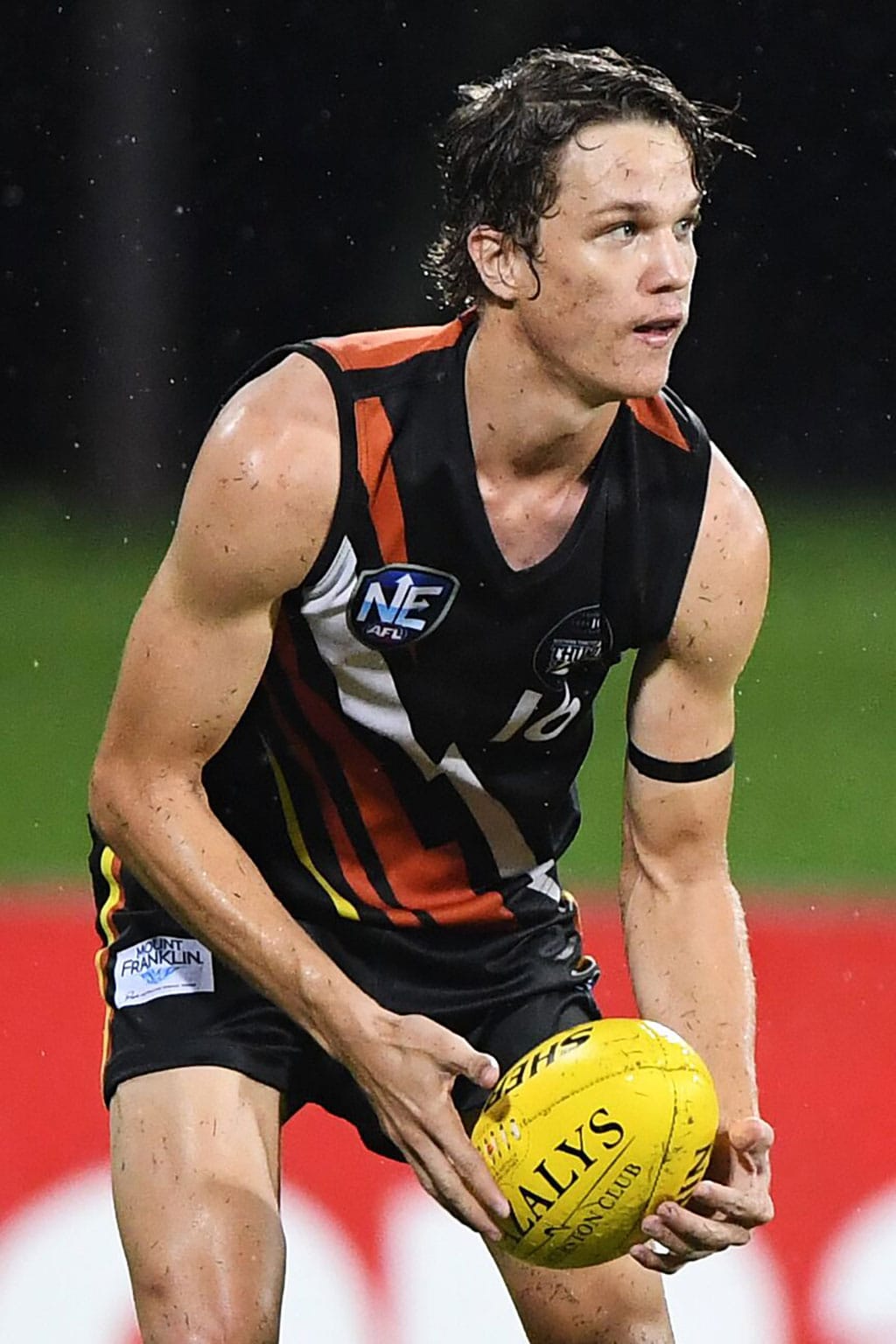 There were AFL recruiters in the TIO Stadium stands, with Parnell arguably the chief reason for their presence after leaping onto the radar with an impressive NAB AFL Under-16 Championships.
His night was cruelly over inside a minute, his right knee crumbling beneath him as his club St Mary's went on to win another premiership.
Then, playing in the SANFL for North Adelaide's under-18s, with only half a game for the NT's under-18 team wedged in between, Parnell's reconstructed knee failed him.

"To be honest, I got over it pretty quickly. The toughest thing was the time aspect. Getting back out there is not going to happen overnight," Parnell told AFL.com.au this week.
"There's a lot of work and rehab that goes in. It's not easy, but you can do it if you really want to do it.
"There were doubts (about whether I'd make it back) in the early days – maybe a couple of weeks after surgery – but once you start doing the work, your confidence and strength grows.
"You find a love for the grind, but, once again, it takes time, so it's frustrating." - Kieren Parnell
It's why there was such joy in the AFLNT offices when news filtered through that Parnell, the ex-teenage hotshot, had scored an invite to Victoria's state draft combine in October, three months shy of turning 21.
AFLNT's highly respected talent and pathways manager, Wally Gallio, was the one who told Parnell.
"After more than two years in the wilderness … we are so pleased to see that Kieren has earned his chance to be tested for the first time in front of AFL recruiting officers and AFL staff in Melbourne," Gallio said.
"There is no reason why he can't blow them away now, albeit two years later than what could've been."

Parnell himself was pleasantly surprised, describing his opportunity as "reward for effort".
It's big news for NT football, especially knowing he will be joined at the combine by basketball convert Nigel Lockyer and Ben Jungfer, while Malcolm Rosas is headed to the national equivalent.
There were no Territorians drafted last year, and Zac Bailey, one of Brisbane's rising stars, was the sole one in 2017.
Parnell played his first game since that second knee setback in April for NT Thunder in the NEAFL competition – and has gone from strength to strength since.
He received the NEAFL's Rising Star nomination in round 12, then won the Sherrin a season-high 29 times a week later.
Parnell's roles have differed down back, but his intercepting talents and unerring right boot are his standout features.
With three games to go, the 188cm defender said nothing would change for him in the wake of the combine invite.
Find AFL Exchange on Apple Podcasts, Google Podcasts and Spotify.
"It won't affect me at all – I won't be trying to do anything special. I'll just continue doing my role for the team, and that was the message from the coach," Parnell said.
"After the season's done, I'll train hard up here (in Darwin) for the combine and give it my best shot.
"I've become a lot more resilient going through what I've gone through and being able to persevere through it, so mentally I'm pretty strong."