ANOTHER batch of AFL aspirants will plan to follow in their peers' footsteps when they take to Werribee's Avalon Airport Oval on Saturday.
Mitch Riordan, Kyle Dunkley and Cody Hirst were all selected in the NAB AFL Mid-Season Rookie Draft after playing in the opening game of AFL Victoria's Young Guns series, which concludes this weekend.
Their call-ups continued the series' proud history, which offered a platform for seven AFL draftees last year and was previously a stepping stone for the likes of Tom Papley and Adam Saad.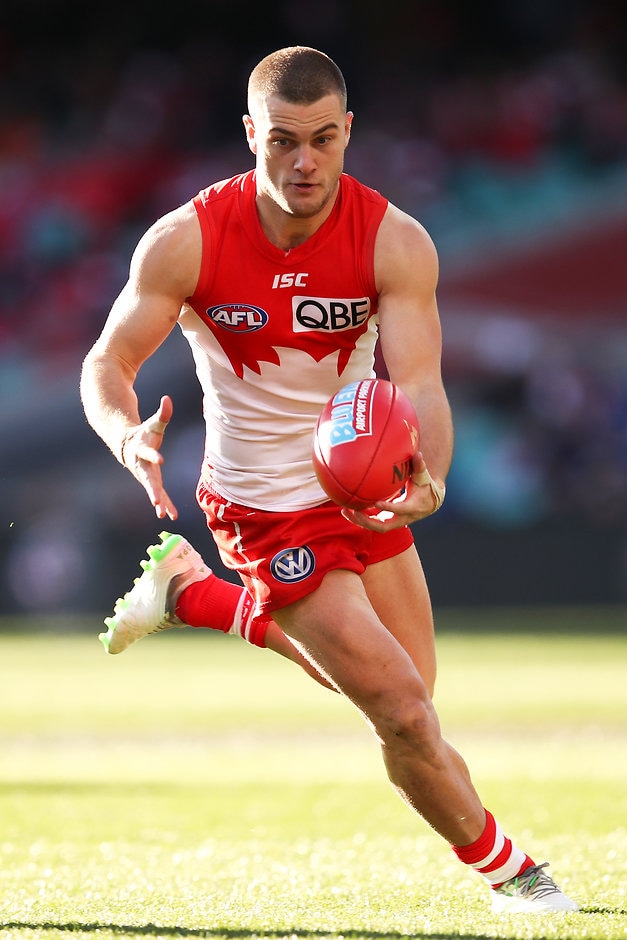 Players aged 22 or younger from the NAB League and VFL competitions were eligible to play in the three Young Guns matches, with City and Country sides going head-to-head.
Among the footballers competing on Saturday are Demon Bayley Fritsch's brother Darcy, ex-Tiger and Lion Craig Lambert's son Bailey, and All Australian Swan Jake Lloyd's brother Matty.
Two of last year's Young Guns coaches, Josh Bourke and Luke Daffy, are also now in charge of NAB League clubs Sandringham Dragons and Geelong Falcons, respectively.
Young Guns coaching coordinator, VFL coaching great Gerard FitzGerald, told AFL.com.au he was "delighted" at how quickly the series was achieving the intended outcomes.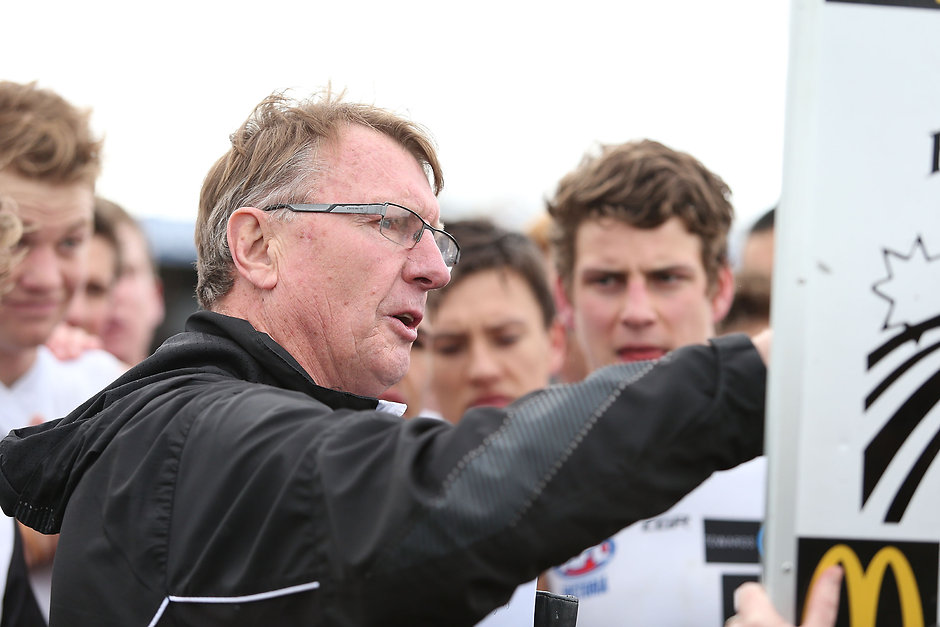 "What it does is provide a mechanism where all of that talent can come into the one pool and play, and that's where we're also getting some real credibility for this concept," FitzGerald said.
"The recruiters and those trying to assess talent are saying, 'It's great we can see them all play against each other', in a game we deliberately deliver a purpose.
"That's why we have the Country v Metro concept. It's not just a coming together to have a gallop around in a trial – this is a fair dinkum game that has a purpose to it."

Eighty-seven footballers played across the first two games of the series, with many more included for their first chance this weekend.
"We were quite strong when we met to start the program on what we were searching for and then the coaches have to lead that," FitzGerald said.
"I feel my role is to make sure the players are coached really well and there is a point of difference and the players will think, 'This experience is a really good one'.
"We want them to learn more about their football as a result of being in the program.
"Obviously a lot of good work's been done, otherwise they wouldn't have got to this level, so we're reinforcing their good habits, but hopefully coming up with something new."
Saturday's match starts at 11am AEST at Avalon Airport Oval.
Find Road to the Draft on Apple Podcasts, Google Podcasts and Spotify.
City: Trent McMicking (coach), Jackson Williams (Collingwood VFL), Jake Gasper (Port Melbourne), Bailey Lambert (Richmond VFL), Joseph Ayton-Delaney (Oakleigh Chargers), Nick Baltas (Richmond VFL), Josh Kemp (Calder Cannons), Beau Bailey (Frankston), Adrian Kalcovski (Vermont), Zac Hart (Oakleigh Chargers), Riley Verbi (North Melbourne VFL), Michael Marotta (Collingwood VFL), Oliver Simpson (Northern Knights), Lachlan McLean (North Melbourne VFL), Lachlan Farrugia (Footscray), Dino Karamoshos (Port Melbourne), Hamish Dick (Old Brighton), Jarrod Richards (Frankston), Joel Nathan (Eastern Ranges), Darcy Fritsch (Casey Demons), Darcy Bennett (Werribee), Joel Cusack (Richmond VFL), Aaron Clarke (Western Jets), Bailey Leonard (Northern Knights).
Country: Tom Curran (coach), Jake Thrum (Golden Square), Bailey Patterson (Korumburra-Bena), Boadie Motton (Box Hill), Nicholas Stuhldreier (Werribee), Chad Harris (Richmond VFL), Aiden Domic (Werribee), Zane Barzen (Murray Bushrangers), James Cleaver (GWV Rebels), Alex Cincotta (Geelong VFL), Matty Lloyd (GWV Rebels), Bailey Henderson (Richmond VFL), Lachlan McDonnell (Frankston), Gerard Sharrock (North Melbourne VFL), Xavier Fry (Coburg), Harris Jennings (Portland), Durras Seccull (Sandringham), Riet Pal (Collingwood VFL), Charlie Cormack (North Melbourne VFL), Max Philpot (PEGS (VAFA)), Mason DeWit (Box Hill), Corey Ellison (Dandenong Stingrays), Will Christie (Murray Bushrangers).